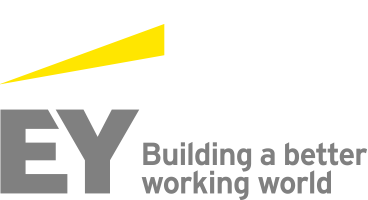 Job Information
EY

Tax Data Strategist (Global Tax Platform - GTP) (Architecture and Standards) (Assistant Director) (Multiple Positions)

in

Dallas

,

Texas
Tax Data Strategist (Global Tax Platform - GTP) (Architecture and Standards) (Assistant Director) (Multiple Positions)
Core Business Services
Requisition # DAL007QA
Post Date Sep 15, 2020
Tax Data Strategist (Global Tax Platform - GTP) (Architecture and Standards) (Assistant Director) (Multiple Positions), Ernst & Young U.S. LLP, Dallas, TX.
Improve how EY's GTP Group collects, uses, manages and publishes data. Work on standards for data management strategies for Americas Tax solutions. ensuring compliance with firm standards and development of reusable components. Decrease the cost of managing data and increasing the value of existing data. Manage open data efforts including coordinating how GTP offers Application Programming Interfaces and creates public data. Track data collections, data purchases, databases, physical data models, and linkages between datasets. Improve data quality and how GTP measures data quality. Ensure data is available, reliable, consistent, accessible, secure, and timely. Work with Security and Information Security to ensure that data handling practice requirements are up to date and enforced. Manage and motivate teams of professionals with diverse skills and backgrounds. Consistently deliver quality client services by monitoring progress. Demonstrate in-depth technical capabilities and professional knowledge. Maintain long-term client relationships and networks. Cultivate business development opportunities.
Full time employment, Monday – Friday, 40 hours per week, 8:30 am – 5:30 pm
MINIMUM REQUIREMENTS:
Bachelor's degree in Computer Science, Engineering, Management Information Systems or a related field and 5 years of progressive, post-baccalaureate related work experience. Alternatively, will accept a Master's degree in Computer Science, Engineering, Management Information Systems or a related field and 4 years of related work experience.
Must have 4 years of experience in the design, development, and validation of descriptive, predictive, prescriptive, and applied analytics.
Must have 4 years of experience working in a professional services firm, a consulting firm, or a mid-sized/regional to large-sized/national public accounting firm.
Must have 4 years of experience with RDBMs, large-scale data warehousing environments, business process reengineering and business modeling concepts, and business systems development and analysis.
Must have 4 years of experience with the front-to-back data lifecycle and data tools and technologies, including Erwin and Toad.
Must have 4 years of experience writing SQL or PL/SQL queries against SQL Server or Oracle databases. Will accept a combination of experience with SQL Server and Oracle databases.
Must have 4 years of experience collaborating with business intelligence and information security stakeholders.
Must have 4 years of experience designing and implementing ETL solutions for tools, including any combination of the following: Alteryx, SSIS, DataStage, Informatica, Talend, and/or Pentaho.
Must have 4 years of combined experience with one or more of the following data visualization tools: Power BI, Tableau, and/or D3.js.
Must have 1 year of experience managing junior data and data analytics professionals, including setting goals, assigning work, and reviewing performance.
Requires up to 10% travel to serve client needs.
Employer will accept any suitable combination of education, training, or experience.
TO APPLY: Please apply on-line at ey.com/en_us/careers, and click on "Find jobs" (Job Number – DAL007QA).
EY provides equal employment opportunities to applicants and employees without regard to race, color, religion, age, sex, sexual orientation, gender identity/expression, national origin, protected veteran status, disability status, or any other legally protected basis, in accordance with applicable law.
This particular position at Ernst & Young in the United States requires the qualified candidate to be a "United States worker" as defined by the U.S. Department of Labor regulations at 20 CFR 656.3. You can review this definition at https://www.gpo.gov/fdsys/pkg/CFR-2011-title20-vol3/pdf/CFR-2011-title20-vol3-sec656-3.pdf at the bottom of page 750. Please feel free to apply to other positions that do not require you to be a "U.S. worker".