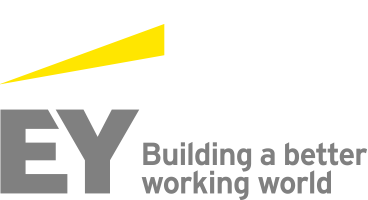 Job Information
EY

Consultant - EY Damascus Advisory Technology Risk

in

Damascus

,

Syria
Consultant - EY Damascus Advisory Technology Risk
Advisory
Requisition # DAM0002H
Post Date 5 days ago
At EY we support you in achieving your unique potential both personally and professionally. We give you stretching and rewarding experiences that keep you motivated, working in an atmosphere of integrity and teaming with some of the world's most successful companies. And while we encourage you to take personal responsibility for your career, we support you in your professional development in every way we can. You enjoy the flexibility to devote time to what matters to you, in your business and personal lives. At EY you can be who you are and express your point of view, energy and enthusiasm, wherever you are in the world.
Our structured career framework means you'll continue to develop, whatever level you're at. And with a network stretching around the globe, you'll gain valuable insight across industries and geographies. So whenever you join, however long you stay, the exceptional EY experience lasts a lifetime.
KeyResponsibilities
In Technology Risk, you'll build valued relationships with external clients and internal peers and develop a portfolio of business by focusing on high impact opportunities. You'll lead presentations and proposals for moderately complex projects - or elements of highly complex projects - and provide subject matter insight to bids and proposals.
You'll lead client engagement, manage teams and support senior managers and directors to deliver projects. Further, you'll also be actively contributing to improve the operational efficiency on projects and internal initiatives, consistently drive projects to completion and ensure a high quality work delivery. Under guidance you'll lead teams - or parts of teams – on engagements, where you'll maintain a clear focus on anticipating and identifying risks, and escalate issues as appropriate.
As a highly motivated professional and a good communicator, you may be required to convey technical content in business language with senior management. You'll also need to be a team player who is not only looking to enhance their own career, but recognizes the value in developing others and strengthening the team. Therefore, as an influential member of the team, you'll help to create a positive learning culture, coach and counsel junior team members and help them to develop.
In your role you'll be responsible for:
Effectivelymanage and motivate client engagement teams with diverse skills andbackgrounds.

Consistentlydeliver quality client services and manage expectations of client servicedelivery.

Managethe engagement economics and highlight any concerns/issues, fees, andestimates-to-complete to EY executive management.

Drivehigh-quality work products within expected time frames and on budget.

Monitorprogress, manage risk and ensure key stakeholders are kept informed aboutprogress and expected outcomes.

Demonstratedeep technical capabilities and professional knowledge.

Stayabreast of current business and industry trends relevant to the client'sbusiness.

Developand maintain long-term relationships and networks with clients andinternal EY stakeholders.

Assistin generating new business opportunities from established clientnetworks & relationships

Contributingto business pursuits by developing proposals, marketing material etc.
Skills andattributes for success
A broad background across IT functions such as cyber security, IT transformation programs, IT Audit and compliance is expected with specific experience in 1 or more of the following areas essentially:
DigitalTechnologies and their application in Mobile, Cloud, Social media,Analytics, Big Data, and/or Internet of Things

Design,Implementation and Assessment of cybersecurity strategies and/or solutions

IT/ISgovernance, compliance and audit experience preferably with large complexorganizations

ITand Security transformation programs – design and management of solutionsimplementations and / or remediation programs to address risks

Experiencewith Internet of Things (IoT) solutions, preferably with clients implementingthese solutions

Industrysectors – Banking, Telecom, Government, Technology & Media, Consumer,Retail, Industrial Products and/or Power & Utilities
Experience& Qualifications
We're looking for people with the following qualifications and technical background:
BachelorDegree or foreign equivalent qualification in Computer Science,Information Technology, MS, CIS or a related field. A Master's degree willbe preferable.

Excellentwriting and reading command in Arabic and English.

Preferably,have experience as a Risk Advisory Consultant; or relevant consulting experiencein industry preferably in a professional services environment.

Preferablyin-depth experience in one or more the following: Digital Strategy,Digital transformation, Cryptography, Cryptocurrency, System ArchitectureDesign, Software Engineering, Project Management, Cloud Security &Architecture Assessment, Web services, Content management, Businessanalysis, Agile, MicroServices, Web services, Robotics Process Automation.

Candidateswho possess professional certifications such as Certified Internal Auditor(CIA), Certified Information Systems Auditor (CISA), Certified InformationSystems Security Professional (CISSP) and / or Certified Fraud Examiner(CFE) are highly encouraged to apply.
What working at EY offers
EY offers a competitive remuneration package where you'll be rewarded for your individual and team performance . We are committed to being an inclusive employer and arehappy to consider flexible working arrangements. Plus, we offer:
· Support, coaching and feedback from some of the most engaging colleagues around
· Opportunities to develop new skills and progress your career
· The freedom and flexibility to handle your role in a way that's right for you
About EY
As a global leader in assurance, tax, transaction and advisory services, we hire and develop the most passionate people in their field to help build a better working world. This starts with a culture that believes in giving you the training, opportunities and creative freedom to make things better. So that whenever you join, however long you stay, the exceptional EY experience lasts a lifetime.
If you can confidentlydemonstrate that you meet the criteria above, please contact us as soon aspossible.
Join us inbuilding a better working world. Apply now.