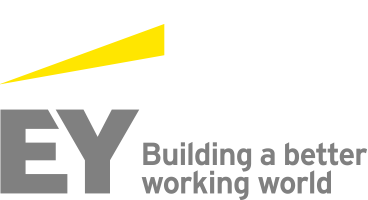 Job Information
EY

Digital Marketing Lead - Financial Services

in

Diegem

,

Belgium
Digital Marketing Lead - Financial Services
Consulting
Requisition # DIE000ZI
Post Date Sep 30, 2020
The financial services landscape is currently going through a major upheaval, as banks and insurance firms are facing market challenges, demanding client expectations, competition from Tech and Fintech players, and increasingly complex regulatory matters.
This means the focus is on reducing costs and coping with the regulatory push, while achieving profitable growth and promoting innovation.
At EY we go further than just help our clients to deal these changes: we are part of the change, and help shape the financial sector of the future, which is why we built a strong Digital & Customer practice in Belgium.
Our goal is to help financial institutions ride the digital transformation wave, by co-creating innovative ideas, developing prototypes and minimum viable products, and delivering appropriate digital assets.
You will have the opportunity to drive innovation at large incumbents, helping them to become more customer-centric. But also, to drive EY fast growth, You will be working in a challenging and entrepreneurial environment in which you will actively contribute to the further growth of EY. You will work with fun colleagues and an ambitious yet informal culture. We believe it is important to have fun in our job.
Join us in drivinginnovation at large corporates, helping them to become more customer focused
We help clients in:
Design their digital and non-digital marketing strategy

Developing strategic concepts byapplying service design techniques

Defining new (digital) business models

Implement the rights tool and process

Providing advice on optimal research methodologies to capture clientinsights

Guiding our clients to successfully deliver these to their clients
Asdigital marketing lead, you will:
Be responsible for the definition and implementation of the salesstrategy on the marketing domain for EY FSO Belgium

Manage projects through their complete lifecycle, including monitor theplanning, budget and staffing of the team delivering the project

Share your knowledge and experience in various domains, depending onyour area of expertise

Coach and mentor more junior team members

Work on co-creation of digital concepts by applying service designtechniques on a wide variety of domains (Save & Invest, Loans, Payments,Life- and Non-life insurance, etc.)

Provide competitive analysis of potential digital solutions

Take the customers point-of-view while delivering the digital assets inthe market

Apply innovative technologies (e.g. Blockchain, AI, …) to current andfuture business challenges

Identify potential for improvement in the existing customer journeys byanalyzing customer data
What are we looking for?
Professionalexperience (between 7-12 years), either in consulting and/or in agency, in thefinancial sector, and specifically in designing or delivering digital solutionsin the market

Strongsales and business development capabilities ideally combined with a network inthe Belgium FS market

Solidexperience in marketing technologies, data driven optimization, product andcustomer journey design

Understandingof the agenda of the CMO

Masterdegree in a relevant field (e.g. economics,...)

Anexcellent knowledge of business English, and a solid level of French and/orDutch

Strongteam spirit, balanced by a healthy sense of autonomy

Excellentanalytical skills, conceptual and strategic thinking and pragmatic approach

Solidcommunication and presentation skills

Certificationssuch as Agile, Scrum, or other Project Management methodologies are helpful

Knowledgeof banking or insurance products and processes (e.g. Invest, Loans, Payments,Life- and Non-life products).

Entrepreneurialspirit
What's in it for you? As amember of the EY family, you will:
Join a fast growing team in a major professional services firm, with aclear career path and room for professional advancement

Find yourself at the forefront of the changes in the financial sector,and help define the future for our clients

Be part of a leading global organization, with a wide internationalnetwork, while still making a strong impact on a local level

Get extensive trainings, both on technical matters, as well on softskills and project management

Get individual coaching and mentoring and learn from experts, which willsupport your growth as a professional and as a person.