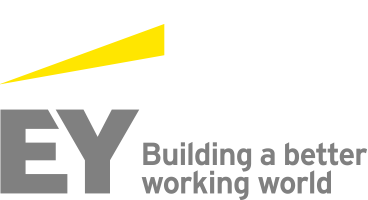 Job Information
EY

Transformation Project Manager/PMO - Senior Consultant

in

Dublin

,

Ireland
Transformation Project Manager/PMO - Senior Consultant
Consulting
Requisition # DUB004DB
Post Date Mar 29, 2021
Transformation Execution (TE) - Senior Consultant
The Opportunity:
If you are looking to join a dynamic and diverse Transformation Execution (TE) team delivering large-scale transformation programme advisory services, come and talk to EY's TE team about the opportunities we can offer you.
To continue the successful growth of our TE team within EY's Advisory practice, we are looking for experienced, motivated people who have previously worked in programme and project management, business or digital transformation roles, either in industry or in a client-side advisory role to join our team.
For further information, check out our website:
https://www.ey.com/en_gl/transformation-realized
About TE in EY:
Our TE team sits within the Business Consulting pillar of the EY's Consulting practice. With a clear purpose of 'building a better working world', EY's TE team is committed to delivering exceptional client services across a range of sectors, including the public sector (particularly health), energy and utilities, financial services and telco.
In EY, our approach to delivering exceptional programme/project management and transformation services for our clients is underpinned by three defining features of our approach:
Purpose-led Transformation: Having shifted to becoming a purpose led organisation in 2013, we, at EY, have seen the benefits of purpose-led transformation for ourselves. And we are now using this proven approach to inform our client engagements.

Collaborative teamwork: In TE, we take a very proactive approach to ensuring that our teams are 'more than the sum of the parts' and that all members of the team are supported in their career development and progression. EY's highest performing teams provide the right mix of talent to excel in volatile markets, solve the most complex problems and deliver quality results that surpass expectations for the EY team in conjunction with the client teams with whom we partner.
Delivering exceptional client service in a consistent and professional manner: EY's Service Quality tools are designed to provide a process of continuous improvement, using a portfolio of tools and enablers designed to support the Consulting Strategy by embedding service quality into delivery of all of our engagements.
Role and Requirements:
In order to grow EY's successful TE business we are looking for experienced Senior Consultants who will be responsible for:
Client Responsibilities:
· Supporting consistent delivery of high-quality project deliverables on time and within budget;
· Managing and monitoring project logs, including project plans, risk and issue logs, project budgets, resource plans, etc.;
· Developing and updating project reports, including status reports;
· Supporting development of clear, high-quality work products for clients (with guidance);
· Helping to shape creative and innovative solutions to address client business and technology issues;
· Assisting in managing financial aspects of engagements by organising staffing, tracking fees and communicating issues to project leaders;
· Communicating effectively with the EY engagement team, the client and internal and external stakeholders, as required;
· Working confidently with clients, to support building trusted advisor relationships.
Internal Responsibilities
· Building strong internal relationships within Advisory and across other services lines;
· Developing and maintaining your personal training and development plan to ensure you continue to update and improve your skill profile on an ongoing basis;
· Supporting collaboration and teaming activities across engagements and across the TE team;
· Building understanding of EY's service offerings and actively identify opportunities to better serve clients.
To do this role effectively, we are looking for people with knowledge and experience in the following areas:
· Approximately 2-5 years' experience in a management consultancy or similar advisory role in industry or the public sector;
A strong academic record including a third level degree, preferably in a business, technology or project management related area;

Strong stakeholder management and communication skills;

Excellent, Microsoft Office skills including Word, Excel, Project

Good understanding of project governance and change management principles;

Experience of working across our focus sectors (government; health, utilities; transport; financial services; and telco) is desirable;

Additional professional qualifications, such as Prince2®, PMP or equivalent qualifications are desirable
Who we are
EY is committed to being an inclusive employer and we are happy to consider flexible working arrangements. We strive to achieve the right balance for our people, enabling us to deliver excellent client service whilst allowing you to build your career without sacrificing your personal priorities. While our client-facing professionals can be required to travel regularly, and at times be based at client sites, our flexible working arrangements can help you to achieve a lifestyle balance.