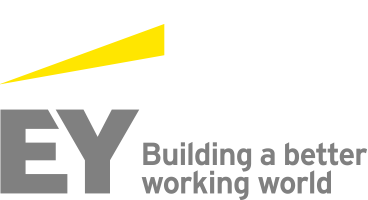 Job Information
EY

Vac Work/Business Experience Programme (BEP)-CA STREAM: Durban

in

Durban

,

South Africa
Vac Work/Business Experience Programme (BEP)-CA STREAM: Durban
Assurance
Requisition # DUR0007B
Post Date Mar 27, 2020
Job purpose
Description –External
Ernst & Young (EY) recognizes the importance of exposingstudents to the world of work,the Firm and the accounting profession.OurBusiness Experience Programme affords learners the opportunity to developskills such as team work, interpersonal, communication and basic auditingskills.
You will develop your business skills to ensure that you areadequately equipped to tackle the business world.We will assist you to identifyyour skills and competencies from a range of assessment techniques, which willhelp you enhance your potential as an effective team member within aprofessional services organization.
You will have the opportunity to learn more about EY the serviceswe provide and our client portfolio
Learners who experience our working environment and thenreturn to their academic studies find their studies more relevant as they canrelate it to their working experience.
Responsibilities,Qualifications, Certifications – External
ONLY students studying towards qualifying as a CA(SA)will beconsidered for this programme.
This programme is open to all 1st year,2nd year, 3rd yearand final year students that are studying a relevant Accounting degree at aSAICA accredited University.
Who we are
At Ernst & Young we support you in achieving your unique potential both personally and professionally. We give you stretching and rewarding experiences that keep you motivated, working in an atmosphere of integrity and teaming with some of the world's most successful companies. And while we encourage you to take personal responsibility for your career, we support you in your professional development in every way we can. You enjoy the flexibility to devote time to what matters to you, in your business and personal lives. At Ernst & Young you can be who you are and express your point of view, energy and enthusiasm, wherever you are in the world. It's how you make a difference.
Assurance gives organizations and their investors the confidence that the results they report give a true and fair picture of their business. As an assurance professional at Ernst & Young, you'll work in a high-performing and inclusive environment that offers you great opportunities to develop an interesting and fulfilling career, wherever you are in the world. You will work in multidisciplinary teams to handle complex issues and resolve challenges for leading companies. We'll support you in your professional development so you achieve your potential.