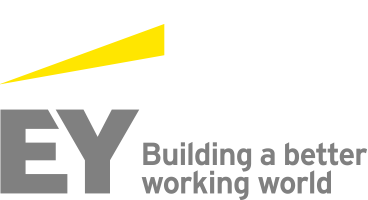 Job Information
EY

BCM Domain Analyst - Supervising Associate

in

Gurgaon

,

India
BCM Domain Analyst - Supervising Associate
Core Business Services
Requisition # GGN00349
Post Date Jan 13, 2020
Job Summary:
TheDomain Analyst is responsible for delivering impactful analysis and insightfor the BCM domain, in accordance with the key sector priorities, including –

Businessdevelopment, account planning and delivery

Regional,service-line and sector strategy

Strategicofferings and Big bets

Market facingthought leadership, point of views and blogs
This rolerequires the ability to combine analytical skills and a strategic mindsetwith real-world perspective driven by an understanding of both clients' experiences and broader marketplace drivers. This position also requires awarenessand understanding of EY Knowledge's full suite of products and services toensure internal customers and stakeholders have visibility of the broad arrayof EY Knowledge support available to them and support execution of the IKP.
Analystswork closely with the Domain Knowledge Leader, senior Domain Analyst andKnowledge Managers to support the domain's leadership and other seniorstakeholders, providing impactful research, analysis and insight to help EYdifferentiate itself in the marketplace.
Thisindividual will be a BCM domain expert and help to ensure the quality anddelivery of outputs by knowledge team members located throughout the world tosupport the specific domain's initiatives.
Key Requirements:
Possess deep understanding of the BCM sector, strong analytical skillsand the ability to develop a considered point of view. Minimum 6 - 8 years' experience in strategy, business analysis, industry research, managementconsulting or business performance, advising organizations in the BCM sector

Capable of putting individual projects/initiatives into a "bigpicture" context and credible experience working in a fast-moving,client-driven environment

Advanced skills in Word, Excel and PowerPoint. Good experience withlarge sets of data and visualization tools such as Spotfire and Power BI

Previous experience of working on sector databases such as SNL, CapIQand Thomson One.

Collaborative and able to work well both as part of amultidisciplinary and multicultural project team and independently

Comfortable presenting to audiences and interfacing with stakeholdersand internal customers at different levels of seniority

Proficient in English with well-structured oral and writtencommunications skills; able to explain difficult concepts in a clear, conciseand graphic-rich style, using appropriate analytics and visualization tools

Willingness to build a network of internal contacts to help supportdomain and broader business objectives

Ability to take ownership for delivering customized projects with adegree of autonomy; adept at working on a number of projects simultaneously

Understanding of the business and demonstrated commercial acumen usingcommercial language that presents knowledge activities in the context ofbusiness objectives

May require occasion travel

No direct supervision responsibility but will require reviewing workof colleagues and mentoring junior team members
About EY Knowledge (GDS):
We are a team of 300+ professionals whichenables EY practitioners to understand clients' businesses, win work, deepenclient relationships & deliver exceptional client service & form amajor part of the wider EY Knowledge organization. We deliver research,analysis, knowledge-based services & tools, working in closecollaboration with leadership across sectors, service lines, areas & thefirm