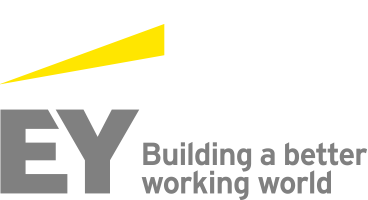 Job Information
EY

Domain Analyst - Supervising Associate - AM&M

in

Gurgaon

,

India
Domain Analyst - Supervising Associate - AM&M
Core Business Services
Requisition # GGN00347
Post Date Jan 13, 2020
Job Summary:
TheDomain Analyst is responsible for delivering impactful analysis and insightfor the Transportation sub-sector (comprising Logistics, Rail, Airlines andShipping) towhich the individual is aligned, in accordance with the priorities agreed inthe domain's Integrated Knowledge Plan. These priorities may cover supportingkey accounts and/or strategic solutions, providing an insightful perspectiveon a specific market or sector, supporting a service line strategy ordeveloping market-impacting points of view to support a domain's go-to-marketpriorities.
Thisrole requires the ability to combine strong analytical skills and a strategicmindset with real-world perspective driven by an understanding of bothclients' experiences and broader marketplace drivers for the Transportation sub-sector.A collaborative mindset is also crucial, as Analysts have a key role to playin supporting networks within their domain, sharing information acrosssectors, service lines, accounts and solutions, and using that information tofurther strengthen the quality of materials produced.
TheTransportation Analyst will also work closely at times with knowledgespecialists in other domains (e.g. in another sector, service line orgeography) to deliver on cross-sector / cross-service line topics andinitiatives, where required. This position also requires awareness andunderstanding of other EY Knowledge functional competencies and services tosupport integrated teaming and the coordinated delivery of an integratedknowledge plan to domain stakeholders and customers.
Analystswork closely with the Domain Knowledge Leader, senior Domain Analysts andKnowledge Managers to support the domain's leadership and other seniorstakeholders, providing impactful research, analysis and insight to help EYdifferentiate itself in the marketplace.
Thisindividual will be credible as a Transportation domain expert and will helpto ensure the quality and delivery of outputs by knowledge staff locatedthroughout the world to support the specific domain's initiatives. They willalso proactively consider opportunities to engage with other domains aroundissues of common interest and participate in cross-domain initiatives.
Essential Functions of the Job:
Provide clear analytical insight andunderstanding of the Transportation sub-sector, with responsibility for theexecution of initiatives based on a sound analysis of the domain's dynamicsand drivers.

Support engagement with domain stakeholdersand internal customers to provide a big-picture perspective on the issues,challenges and opportunities facing the Transportation sub-sector, preparingimpactful analysis on the implications of those trends for EY and itsclients.

Support development and co-creation ofinsights beyond publicly available information by interacting with SeniorAnalysts, Knowledge Managers, account teams, engagement teams and serviceline colleagues to extract, update, share and use appropriate content.

Together with Knowledge Managers, proactivelyalert stakeholders and internal customers regarding changes amongst keyclients and competitors, and assess the impact of those changes on internalstrategies and plans.

Develop relationships within priority Transportationaccounts/solutions/service lines/markets and collaborates with domaincustomers and EY Knowledge colleagues to deliver research, analysis andinsights that support business development activities and service delivery to clients (including for relationship building initiatives and specificengagements).

Provide research, analysis and insightsupport to major pursuits, including working with other EY Knowledge andGlobal Markets teams to deliver relevant analysis on market sizing, marketshare and market performance.

Proactive approach to identifying materials,credentials and other information, particularly from key engagements, thatare relevant within and across domains, and sharing that information in appropriateformats with teams and communities (e.g. accounts, solutions, sub-servicelines).

Identify cross-sector Point of View (POV)sharing opportunities and seek opportunities to collaborate with other domainteams on issues that cut across EY's business activities.

Support the collection of benchmarking datafrom pursuits, engagements and proprietary research to enhance the depth ofdata available on the EY Benchmarking database and to the broader firm, anduse data from EY Benchmarking to support domain priorities.

Act as a role model within EY Knowledge andthe domain and positively influence change by: leading by example;championing knowledge-sharing behaviors; connecting people; encouragingenterprise-wide sharing; and appropriately leveraging and reusing existingcollateral.

Strong focus on research competency with activeparticipation in R&I competency development offerings related to researchleading practices
Analytical/Decision Making Responsibilities:
Ability to synthesize and analyze informationcoherently and succinctly. Able to bring together a variety of perspectivesand sources across the Transportation sub-sector to deliver impactfulanalysis that supports business priorities.

Confident in understanding multiple businessdrivers and the root causes of trends relating to the Transportation sub-sector.

Capable at identifying issues and trends thattranslate into key market-facing initiatives and opportunities for EY.

Demonstrates ability to use both qualitativeand quantitative research and analysis methodologies, including financialanalysis skills, to synthesize information, review data inputs and provideanalytic insights

Adept at using strategically sound analyticalmethodologies and capable at coaching less-experienced team members toimprove their skills in research, analysis, data analytics and visualization.

Understands the firm's go-to-market strategy and service delivery models, how core business services support the business,and how knowledge analytics and measurement enable exceptional client serviceand high performing teams.
Knowledge and Skills Requirements:
Possesses deep understanding of the Transportationsub-sector, strong analytical skills and the ability to develop a consideredpoint of view

Capable of putting individualprojects/initiatives into a "big picture" context

Credible experience working in a fast-moving,client-driven environment

Collaborative and able to work well both aspart of a team and independently

Comfortable presenting to audiences andinterfacing with stakeholders and internal customers at different levels ofseniority

Well-structured oral and writtencommunications skills; able to explain difficult concepts in a clear, conciseand graphic-rich style,

Prior experience of using appropriateanalytics and visualization tools would be an advantage

Understanding of internal stakeholders andexternal clients' needs and concerns; responds with a sense of urgency

Willingness to build a network of internal contacts to help support domain and broader business objectives

Ability to take ownership for deliveringcustomized projects with a degree of autonomy; adept at working on a number of projects simultaneously

Understanding of the business anddemonstrated commercial acumen using commercial language that presentsknowledge activities in the context of business objectives

Demonstrated strong written and oralcommunication skills to talk about knowledge programs in a clear, compellingmanner with a professional demeanor

Advanced skills in MS Word, Excel andPowerPoint
Supervision Responsibilities:
May help to manage multi-disciplinary projectteams, often working virtually across service lines and geographies

Limited direct supervision responsibility butmust help to cultivate a high-performance teaming environment with analystsin a global, multi-cultural and virtual environment

Reviews the work of colleagues and mentorstheir skills development
Other Requirements:
May requireoccasional travel

Proficient in English, both written andverbal
Job Requirements:
Education:
Master's degree or postgraduate qualification
Experience:
5 - 7 years' experience in strategy, businessanalysis, industry research, management consulting or business performance,advising organizations in the relevant domain