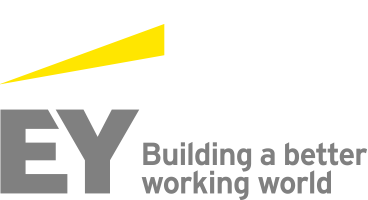 Job Information
EY

Industry Markets Knowledge Manager - Private Equity

in

Gurgaon

,

India
Industry Markets Knowledge Manager - Private Equity
Core Business Services
Requisition # IND00FDE
Post Date Jan 08, 2021
Job Summary:
EY Global Delivery Services means 29,500 specialists providing globally IT, HR, finance, project management and strategic business services to EY member firms. In addition we deliver support and solutions to clients from all over the world.
While global companies introduce many new services to win in the market, they often undervalue the power of building a knowledge-sharing culture inside the organization. EY Knowledge GDS is investing in building a modern and efficient knowledge sharing environment in order to ensure that the most valuable asset of EY - the knowledge of our client serving colleagues, is fresh and relevant and enables us to win new business.
Are you building your tomorrow, today? Then think about a career with EY Knowledge, with a primary alignment to our EY Parthenon – Knowledge, Research, and Origination (KR&O) team. We have a market-leading proposition to create and maximize value for our clients, whether they are acquiring or divesting assets, or undertaking operational restructuring.
The Knowledge Manager – Assistant Director is responsible for understanding and upholding the knowledge management standards and approach by contributing to and executing the knowledge plan for the Private Equity and Strategy and Transactions (SaT) client facing teams, aligning with the EY Parthenon (EYP) domain.
The SaT team works on the most complex and high-profile global transactions, across a broad portfolio of clients and industry sectors. It is a group of experienced industry professionals with a background in operations who are serial transaction advisers, which enables us to bring a wealth of deep sector and functional knowledge to our clients. As a team, SaT prepares and executes separation and integration plans, identify ideas and sources of value enhancement, as well as advise on risk mitigation and the successful change of operations, functions and people.
This role requires strong analytical and management skills, adept stakeholder management, a strategic mindset, and an understanding of commercial drivers in the professional services market. A collaborative mindset is also crucial, as the Knowledge Manager has a key role in creating and supporting collaborative networks, sharing information across functions and sectors, and using that information to strengthen further the quality of materials and insights produced.
The KM is expected to recommend, contribute and develop innovative solutions and effectively implement those changes to positively enhance the results of the domain they support.
This role would suit an individual from a private equity, professional services, investment banking or strategy consulting firm who is looking to get exposure at a Global Leadership level.
Purpose of the Job:
As a Knowledge Manager in EY Knowledge, with a primary alignment to EY-Parthenon's Knowledge Management group, you will be a vital member of the team working with the sector communities to support business development and case execution. In this role you will:

Facilitate and capture case studies to be included in the Case Knowledge Database

Manage content, architecture and permissions on sector sites, including Discover

Contribute to the development of sector "win stories," project credentials, proposal writing, go-to-market decks, sector overviews, off-the-shelf or evergreen sector materials

Contribute with content to sector-level communications including newsletters, etc.

Provide engagement data and document search and retrieval services for sector business development and engagement efforts

Ensure global Knowledge content contribution and support global Knowledge initiatives by elevating sanitized content to Discover, EY's global knowledge management platform, with sector approval

Participate in and support the broader knowledge management team as needed
Analytical/Decision Making Responsibilities:
Ongoing evaluation of knowledge value to the Private Equity/SaT/EYP domain

Ongoing evaluation of knowledge value to the domain

Objective maturity assessment of the domain to provide recommendations for additional enhancements

Engage key stakeholders and deliver effective change and progress the community's knowledge culture

Identify opportunities to achieve a step change advancement of the community's accessible knowledge
Knowledge and Skills Requirements:
Demonstrated understanding and relevant experience in the Private Equity/SaT/EYP knowledge domain

Robust understanding of knowledge management approaches and their application, paired with the ability to articulate the value they bring to the business and drive buy-in and sponsorship from the business

Good understanding of knowledge infrastructure and relevant domain-specific technology solutions to facilitate stakeholder discussions and identify expert resources to bring to discussions when needed

Consultative mindset and integrated teaming approach to service delivery

Ability to communicate and influence effectively to lead change with people on a global basis

Strong executive presence and demonstrated success in building relationships at a senior level

Professional, confident, credible and an enthusiastic team player able to work effectively across functional teams and domains

Strong project management skills and experience in leading complex programs and projects to achieve milestones and objectives

Experienced people manager, able to lead teams in a complex environment

Excellent verbal and written communications skills

Advanced skills in Word, Excel, PowerPoint and SharePoint

Supervision Responsibilities:

May coach and mentor less-experienced members of the domain team including other Knowledge Managers or Analysts
Other Requirements:
May require occasional travel, both domestic and international

Proficient in English, both written and verbal
Job Requirements:
Education:
Bachelor's/University degree, preferably in business

Advanced degree a plus
Experience :
7-10 years of knowledge management or equivalent experience.

5 or more years relevant Private Equity experience - preferred

Experience with key knowledge management concepts, tools and techniques (e.g. community facilitation, after action reviews) and or comparable experience

Professional service industry experience or client-serving experience strongly preferred