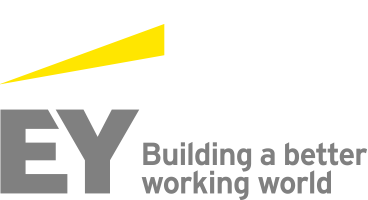 Job Information
EY

ITS Advisory - Senior Manager

in

Gurgaon

,

India
ITS Advisory - Senior Manager
Tax
Requisition # GUR0089E
Post Date 6 days ago
Are you …
Experienced in demonstrating project management, leadership, communication, relationship building, analytical,

interpersonal, multi-tasking and organization skills and focus on quality and attention to detail

Demonstrating advanced understanding of International tax principles and guide the team to apply these on client projects

Experienced to handle multiple engagements within the practice assigned and therefore must have the ability to multi-task

Demonstrating strong proficiency in effectively using and understanding EY applications and databases and work extensively with various technology tools

Experienced in handling a team of approx. 5-7 people

Proficient in strong communication, both written and verbal and ability to present research findings

Proficient using MS Office tools specifically Word, Advanced Excel and Power Point.
We have something for you …
Your main objective is to participate in International tax engagements by thoroughly and accurately analysing information, applying knowledge of tax principles to client situations and develop effective approaches to clients financial circumstances. You will be required to demonstrate dedication to quality in all aspects of your work, which will include managing client service team members and contributing to the achievement of team goals.

Understand our service offerings and actively identify opportunities to serve clients better

Developing and delivering international tax solutions with timely, responsive services/work products

Experience with global restructuring and complex group reorganisation projects and application of global tax principles

Adopt a dynamic approach towards operation of the tax and allied laws in multiple countries and focus on high quality deliverables to the clients based on the understanding of such laws

Experience with delivery of International tax advice to multinational corporations through comprehensive analysis of tax treaties and OECD guidelines

Determine the preparation of International tax planning structures of multinational groups

Strong understanding of current developments in the International tax world including latest BEPS initiatives such as MLI and consequences thereof

Participate in business development initiatives

Assist partners with generating new business opportunities and building client networks and relationships

Managing engagement economics by organizing staffing, tracking fees and communicating issues to project leaders

Build strong internal relationships within the International tax team and across other services

Develop, mentor and supervise Analysts, Advanced Analysts, Assistant Managers and Managers

Conduct performance reviews and contribute to performance feedback for Mangers and below

Contribute to people initiatives, including recruiting, retaining and training International tax professionals

Maintain an educational program to develop personal skills on an ongoing basis

Ensure all client work is delivered to a high standard in accordance with Ernst & Youngs Quality & Risk Management (Q&RM) guidelines

Adhere to practice protocol and other internal processes consistently
Skills and attributes for success …
Exhibit inclusive behaviour in interactions with internal & external stakeholders with strong communication skills

Motivating and managing client service team members and contributing to the achievement of team goals

Taking the initiative to seek continuous learning opportunities, coaching and mentoring feedback, key developmental experiences, self-directed learning and formal learning

Help define learning gaps and work with sub-service line leaders and local L&D to define and deploy a process to bridge the learning gap

Setting strategy for how work is assigned and performed under the guidance of the reporting Partner
How you can make a difference …
Delivering projects consistently by applying designated methodology, processes, standards and technology tools and with respect to turnaround, quality, handling workflow distribution and meeting volume

Working as single point of contact on engagements for users regarding service delivery and day-to-day operations

Monitor metrics for service delivery, opportunities for improving customer satisfaction and implement appropriate modifications to process

Instil GDS/EY culture at the individual level

Help implement strategic initiatives, as defined by Service Line Leaders

Proactively and timely identify operational problems and propose solutions. Escalate issues where required to the reporting Partners
Education/Qualifications
CA/ CPA or similar certification

Any advanced degree in economics, law, finance, tax or accounting; additional Degree/ Diploma/Specialization in fields related to International tax
Experience
10 - 12 Years

International tax experience in a client facing scenario
About EY
At EY, we're dedicated to helping our clients, from start–ups to Fortune 500 companies — and the work we do with them is as varied as they are.
EY Global Delivery Services (GDS): our global asset
Global Delivery Services (GDS) is EYs shared services organization. It consists of multiple service delivery centers from which Client Service and Enablement Services teams operate to deliver a range of support and services to EY.
Why join EY GDS
EY is committed to being inclusive of all dimensions of diversity to ensure every employee can be and bring their authentic self to work, every day. As a workplace, we are invested in your career and growth, and aim to build an ecosystem that accommodates your needs and aspirations.