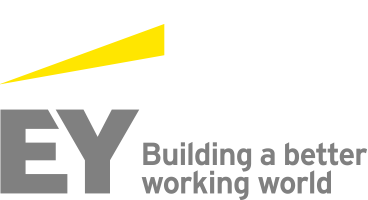 Job Information
EY

Markets_Supervising Associate - AC_ Supervising Associate

in

Gurgaon

,

India
MarketsSupervising Associate - AC Supervising Associate
Core Business Services
Requisition # GUR008AE
Post Date Jul 07, 2021
Supervising Associate (Team Manager)
Education :
Experience
7-12 years of experience.
Position Summary:
The Assistant/Associate Manager – Account Coordination role is focused on serving global priority accounts of EY (multiple defined accounts and/or clusters) and can be specialized to a specific community (consisting of a sector or geography). The role requires the incumbent to proactively develop relationships with the global EY teams serving these accounts. This includes anticipating future Account and sector trends, identifying global revenue generation opportunities, and leading the definition of strategies and solutions to capture revenue. This individual collaborates with account and sector leadership globally on market activities and connecting with Regions, market segment leaders (MSLs) and accounts. Has direct responsibility for overseeing, delegating and managing account operations as well as oversight of business and budget planning, and communications, globally.
The Accounts Supervisor represents all aspects of the ABD practice – he/she will help Account teams establish operational excellence, deliver on complex projects, leverage global best practice, account and sector insights and support the winning in the markets agenda. The Supervisor will also have responsibility to grow the depth and breadth of our support to the firm's priority accounts.
Job Specification
Account Management

Expected to champion and lead the priority account enablement program for the designated accounts using the Account Management Framework (AMF) of support activities. Own account reporting and ensure relevant stakeholders receive and understand reported data

In liaison with the Client Service Partner and Director, own the account planning process and ensure regular reviews against planned milestones and targets.

Understand the strategic communication and stakeholder engagement requirements to progress the account plan agenda, and work with global teams to respond and deploy

Provide relevant knowledge to Account teams – liaise with respective EY Knowledge professionals/ sector specialists, leverage potential areas of opportunity, focus on dissemination of business analysis and research, competitive intelligence and relevant firm thought leadership

To liaise and work with onshore account teams and internal business services groups to scope new support requirements, build processes for the execution of account management tasks, and ensure effective transition of work to the remote GDS support platform

Client Relationship Development

Individually contribute and add value to complex account & business development needs, including global account planning, go-to-market research & strategy, pursuit/sales support, pitch development, among others

Work with BMC point of contact to plan and execute marketing initiatives that directly drive revenue

Accelerate strategy execution, particularly around prioritized Regions and strategic solutions. Position requires high level of judgment and independence A strategic focus must be demonstrated on a daily basis.

Understand market trends, what is on our clients' agenda and how these translate into revenue generating opportunities. Monitor solution revenue to understand success, opportunities, underperformance

Communication

Coordinate global network of region account team meetings. Send updated account and sector content and information.

Develop and maintain relationships with service lines, Accounts, Market Segments, Emerging Markets and subsectors to serve as a two-way conduit for connection and communication

Serve as an initial point of contact for "hotline" inquiries and account information requests

Responsible for working to develop high impact relationships and embedding ABD support into the processes/practices of the accounts and/or community

Responsible for project management, quality control, review of deliverables, and for embedding the principles of exceptional client service of being connected, responsive and insightful in our support to the account teams and ABD stakeholders

Facilitation of knowledge sharing and development / identification of best practice
Requirements (including experience, skills and additional qualifications)
Experience and qualifications
Experience of interacting with geographically dispersed professionals strongly preferred

Understanding of business research/data analysis concepts across sectors and companies – strong experience in one or more sector/s

Professional service industry experience or internal/external client serving experience preferred
Skills & attributes
Excellent spoken and written communication skills, as well as presentation skills and ability to build internal and external relationships

Strong upward management skills and exposure to working for / interfacing with senior management / c-suite level personnel

Strong business acumen and commerciality, analytical and problem solving skills, including financial analysis

Good project and time management skills with the ability to complete multiple tasks and meet deadlines

Expert in information sources relevant to business development needs

Advanced skills in Microsoft Office [excel and powerpoint]

Ability to analyze complex or unusual problems and is able to deliver insightful and pragmatic solutions

Self-motivated with high levels of maturity, energy, enthusiasm, flexibility & assertiveness

Able to effectively summarize and conclude on work, applying appropriate documentation standards

Position requires high level knowledge of:

Firm's organization, structure and culture

Development and implementation of strategy.

Client serving professionals' needs to better serve accounts

Understanding of Industry/Sector & Business issues and trends

Demonstrated success in building relationships at a senior level

Strong project management skills, including the ability to complete multiple tasks in a fast-paced environment

Ability to communicate and influence effectively (written/verbally) with people on a global basis

Understanding of firm's knowledge sharing resources and capabilities