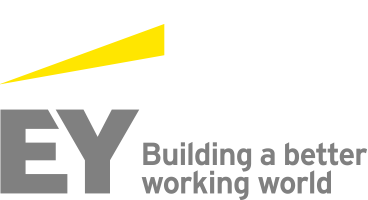 Job Information
EY

Senior Manager - Markets - CHS - BD Business Development - Gurgaon

in

Gurgaon

,

India
Senior Manager - Markets - CHS - BD Business Development - Gurgaon
Core Business Services
Requisition # GUR008CS
Post Date 16 hours ago
About EY:
Ernst & Young, a global, market leading, professional services firm, with dynamic people in more than 140 countries, is committed to operating with integrity, quality and professionalism in the provision of audit, tax, risk advisory and transaction advisory services. We strive to help all of our people achieve their professional and personal goals through an inclusive environment that values everyones contributions, appreciates diversity of thought, fosters growth, and provides continuous opportunities for development.
The Business Development Executive's (BDE) primary role is to drive results for clients, the account/hunting team and the Firm. Focusing on y Accounts, the BDE conducts rigorous account planning/hunting and management and works with accounts to drive relationships across the client's organization to ensure client satisfaction. This includes leveraging the Firm's key initiatives and cross-functional services for new business opportunities within the account. The BDE is accountable for revenue results. The ideal candidate will have a successful track record for hunting and developing relationships at the "C" level of running accounts and should also understand the entire tendering process.
Roles/Responsibilities
Essential Functions of the Job:
Candidate must be an MBA from a well know institute or other equivalent degree

Has experience of working closely with the leadership of Business / Annual Planning and Sales / Strategy

Coordinating with Multiple Stake Holders and leading the Planning / Strategy and Global Folks

Proficient in MS Office tools especially in Power point, XL and Power BI

Must be able to put together data for Leadership Reviews and also give points / highlights trends which may need attention

Analytical Skills will be required in terms of looking at Data in various cuts / Ability to grasp the requirements of the Stakeholders

Ideal to have understanding of the Accounts Performances / Industries and Sectors

Preferable for a person who has experience of working in a Services Company / Large MNC / Compete Professional Firms

Excellent in Communication (Oral and Written)
Expectations :
He / She will be point connect for India on the Accounts and Operations Role who will be responsible for managing for Global Revenue Planning Exercise ( GRPT) for India.
In addition he will be taking care of performance reviews of the Top Accounts of the Firm and also reviewing their monthly / Quarterly Performance.
He / She will be reporting to the Markets Leader of the Organisation and helping him to understand the performances on weekly / Monthly Basis including the Futuristic reporting on Sales and Pipeline.
Coordination with Multiple Business Owners on their Strategy, Plan and helping the Leadership in putting together the Markets Performance Reports.
The Role will be responsible to talk and understand with the Central Finance and Business Finance Team persons.
He / She needs to be swift and smart in delivery and turnaround of the reports / presentations / putting up views to the leadership from time to time when called for.
The role is more on Strategic Planning and also obtaining a Sectoral view of the performance of the Organisation. He / She will be supported with a resource who can pull out the necessary information for local and Global Databases.
Analytical/Decision Making Responsibilities:
This person must leverage the Firm's key initiatives and cross-functional services for clients and new business opportunities to grow revenue in alignment with the Firm's strategy.
He/she must have a seasoned understanding of hunting, know the accounts marketplace/industry, competitive and account information and the ability and deep experience to team with and influence technical partners to serve the client. The BDE must be able to work within a matrix organization while balancing the client's needs with the Firm's and service lines' initiatives and goals.
Knowledge and Skills Requirements:
Is familiar with trends and issues that create opportunities to add value to the client's business.

Makes clients and their needs a primary focus of one's actions; initiating, building and sustaining productive client relationships resulting in delivering quality service and ensuring client satisfaction

Ensures that a meeting serves its business objectives while using appropriate interpersonal styles and methods

Actively participates as a member of the hunting/account team to move the team toward the completion of goals

Clearly conveys information and ideas through a variety of media to individuals or groups in a manner that engages the audience and helps them understand and retain the message

Identifies opportunities and takes actions to build strategic relationships with partners, sr. mgrs, Area/Sub-Area leadership teams, practices and other areas, teams or departments to help achieve business goals

Creates a good first impression, commands attention and respect, shows an air of confidence, and deals comfortably with colleagues

Uses appropriate interpersonal styles and communication methods to gain acceptance of a product, service, or idea from prospects and clients
Supervision Responsibilities:
This is a individual contributor role. Although he/she generally does not have direct responsibility for supervising department personnel, this person must have strong influencing skills to work with technical partners and operations staff in order to get the right resources to serve the client. Must be able to make decisions, such as prioritize relationships to develop, negotiate with clients (external and internal) and overcome obstacles with minimal supervision. Makes independent decisions with little input from BD Leader.
Other Requirements:
Should have handled CEO/CFO relationships in the running hunting/account market. Should have good understanding of clients in the northern region and should have had enough exposure to businesses and consultative selling.
What we look for
People with the ability to work in a collaborative way to provide services across multiple client departments while adhering to commercial and legal requirements. You will need a practical approach to solving issues and complex problems with the ability to deliver insightful and practical solutions.
What working at EY offers
EY is committed to being an inclusive employer and we are happy to consider flexible working arrangements. We strive to achieve the right balance for our people, enabling us to deliver excellent client service whilst allowing you to build your career without sacrificing your personal priorities. While our client-facing professionals can be required to travel regularly, and at times be based at client sites, our flexible working arrangements can help you to achieve a lifestyle balance.
About EY
As a global leader in assurance, tax, transaction and advisory services, we're using the finance products, expertise and systems we've developed to build a better working world. That starts with a culture that believes in giving you the training, opportunities and creative freedom to make things better. Whenever you join, however long you stay, the exceptional EY experience lasts a lifetime. And with a commitment to hiring and developing the most passionate people, we'll make our ambition to be the best employer by 2020 a reality.