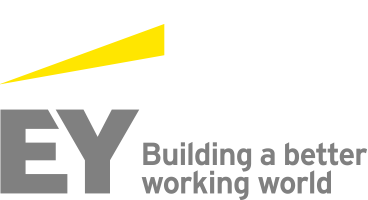 Job Information
EY

Experience/Resource Manager (Assistant Director) - Financial Services Office ("FSO"): Bermuda

in

Hamilton

,

Bermuda
Experience/Resource Manager (Assistant Director) - Financial Services Office ("FSO"): Bermuda
Assurance
Requisition # HAM0012L
Post Date Nov 30, 2020
EY is the only professional services firm with a separate business unit ("FSO") that is dedicated to the financial services marketplace. As a market segment of the FSO, the BBC includes the Bahamas, Bermuda, British Virgin Islands, and Cayman Islands. The BBC operates as one regional practice and we pride ourselves on attracting the best talent from across the globe. By joining the BBC, you will receive unmatched exposure and experience to our continuously growing portfolio of diverse financial services clients.
Join our Core Business Services (CBS) team and you will help support the important business enablement functions that keep our organization running strong. As a CBS professional, you will work across teams to provide the knowledge, resources and tools that help EY deliver exceptional quality service to our clients, win in the marketplace and support EY's growth and profitability. Major teams within CBS include Finance, Experience Management, Information Technology, Human Resources, Enterprise Support Services, Brand Marketing and Communications, Business Development, Knowledge and Risk Management.
With so many offerings, you have the opportunity to develop your career through a broad scope of engagements, mentoring and formal learning. That's how we develop outstanding leaders who team to deliver on our promises to all of our stakeholders, and in so doing, play a critical role in building a better working world for our people, for our clients and for our communities. Sound interesting? Well this is just the beginning. Because whenever you join, however long you stay, the exceptional EY experience lasts a lifetime.
The opportunity
We have an exciting career opportunity for an Experience/Resource Manager (Assistant Director) to join our BBC Experience Management team based in Bermuda. As an Experience/Resource Manager, you'll be responsible for leading the staffing functions for the FSO BBC practice. You'll provide guidance and recommendations on the utilization of resources. You'll also align resources to meet the strategic plan of both the practice and the firm, as well as analyze operational results, and help develop staff. This position may require some travel and overtime is expected as needed. While posted for Bermuda, this position is eligible to be filled in any of the BBC locations or the broader America's region.
Your key responsibilities:
Helpprovide strategic planning details and analyses, to developthe annual fiscal plan

Participatein the forecasting process, to help resource management teams best utilizetheir resource support

Identifyimprovement to the continuous resource management process, and develop andshare leading practices

Discussclient staffing requirements with senior leaders, and better understandspecific engagement needs

Workwith cross-functional teams to help with resource needs; this couldinvolve: assigning counselors to resource analysts, selecting instructorsfor sponsored training programs, and managing the on-boarding needs ofinterns, staff hires and employees transferred to other positions

Managethe assignments of resource analysts, and delegate projects/tasks asappropriate, to enhance development opportunities

Manageday-to-day operational activities of resource analysts

Helpresource analysts come up with alternative approaches to staffing issues

Superviseresource management teams within the practice, and manage theirperformance

Trainresource analysts on the scheduling tool, as well as on policies andprocedures
Skills and attributes for success
Mustpossess sound interpersonal and information gathering skills, being ableto interact with staff at all levels of the organization and have theability to work in a team environment, effectively interacting with others

Applyknowledge of the Firm's values, clients and services to their everydaywork
To qualify for the role you must have
ABachelor's degree, or equivalent work experience

Aminimum of 7-10 years of work experience; prior experience in aprofessional services firm is required

Strongproject management and supervisory skills

Stronganalytical skills, with attention to detail

Adaptableto changing environments

Verystrong interpersonal, written and verbal communication with proficiency atnegotiating and managing conflict

Provenclient service focus, with an ability to resolve issues quickly, with asense of urgency

Goodunderstanding of the policies of a professional services firm

Strongproblem-solving skills and flexibility in adapting to constantly changingpriorities

Adeptat handling multiple tasks, with strong organizational skills
Ideally, you'll also have
Priorclient-serving experience in a professional services firm

Demonstratedchange agent ability

Theability to work a flexible schedule, as overtime and travel are expected

Adedication to teamwork and integrity within a professional environment
What we look for
We are looking for professionals who are interested in making a difference, and ready to think creatively, challenge the status quo and speak up to make it happen. If you're looking for a place to take initiative along with the support of some of the most knowledgeable colleagues in the business, this role is for you.
What working at EY offers
We offer a competitive compensation package where you'll be rewarded based on your performance and recognized for the value you bring to our business. In addition, our Total Rewards package includes medical, dental and vision coverage, competitive pension plan, generous vacation and leave entitlement(s), and a range of programs and benefits designed to support your physical, financial and social well-being. Plus, we offer:
Support,coaching and feedback from some of the most engaging colleagues in theindustry

Opportunitiesto develop new skills and progress in your career
About EY
As a global leader in assurance, consulting, strategy & transaction and tax services, we hire and develop the most passionate people in their field to help build a better working world. This starts with a culture that believes in giving you the training, opportunities and creative freedom to make things better. So that whenever you join, however long you stay, the exceptional EY experience lasts a lifetime.
Make your mark. Apply now.
EY, an equal opportunity employer, values thediversity of our workforce and the knowledge of our people.