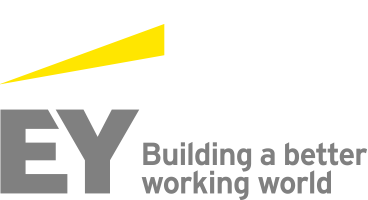 Job Information
EY

IT Consultant Senior _ SAP Success factors

in

Hanoi

,

Vietnam
IT Consultant Senior _ SAP Success factors
Advisory
Requisition # HAN000IX
Post Date Feb 05, 2020
At EY we support you in achieving your unique potential both personally and professionally. We give you stretching and rewarding experiences that keep you motivated, working in an atmosphere of integrity and teaming with some of the world's most successful companies. While we encourage you to take personal responsibility for your career, we support you in your professional development in every way we can. You enjoy the flexibility to devote time to what matters to you, in your business and personal lives. At EY you can be who you are and express your point of view, energy and enthusiasm, wherever you are in the world. It's how you make a difference.
To expand our team and create opportunities for experienced IT Consultant, IT Advisory Team of EY Vietnam is looking for highly motivated individuals to join our diverse team of Core Advisory professionals.
Position summary:
Support clients in choosing the most suitable business solutionand take part in advisory projects - implementation of SAP Success Factors withrelated other HR processes

Participate in post-implementation review of chosen processes aswell as in coordination of the main project tasks

Understand EY's service offerings to actively identify engagement opportunities
Responsibilities:
Conduct the working sessions with clients independently includinginterviews to gather User requirements on IT solutions, workshops to presentwork products, meetings to update/resolve project matters

Document, analyze collected information and proactively clarifyclients' business requirements and system functionality specifications if any

Provide independent assessment and comments for Current State ofIT Operations

Provide independent recommendations or consulting ideas for FutureState of the IT Solutions

Lead a team on client engagements to complete specific projectworkstreams: improve a business process with IT embedment

Work closely with the project manager in project progression,quality, people and risk management to execute the project plan that meetclient's expectations on IT business requirements and performance improvement

Actively participate and contribute in client engagement viabuilding and maintaining the interactions with client personnel

Develop and maintain long-term client relationships and networks

Develop relationships with team members across all EY Practices toserve client needs

Supervise and coach the juniors to help them develop theircapabilities

Conduct internal team training and project lesson learnt sharingsections

Support the team in project document preservation
Requirements:
3-5 years of experience working with SAP SuccessFactors(preferably certified) across multiple modules (i.e. Employee Central, PMGM,Recruitment, Learning)

Strong technical knowledge of and previous experienceimplementing/ maintaining SAP SuccessFactors modules

In-depth technical capabilities and professional knowledge

Having a strong Business Acumen, understand of the businessorganizations, processes and related regulations any of following businessfunctions:

Human Resource

Manufacturing

Supply Chain

Banking and Finance

Commerce

Logistics

…

Ability to assimilate new knowledge and passion for continuousimprovement

Possessing strong analytical, critical thinking, detail-orienteddocument and research capability

Being Excellent at oral and written Vietnamese/English communicationand problem solving skills with the ability to interact effectively with alllevels of stakeholders (both EY internal team and the client organization)

MS Office proficiency (Excel, Power Point, Word)

Ability to travel both domestically and internationally
Qualifications:
Bachelor's or Master's Degree in Information Technology, BusinessAdministration, Computer Science, or equivalent program related to requiredareas

Having working exposure towards core system implementation of SAPSuccess Factors

Having membership certificates of Agile Scrum, PMP, TOGAF and SAP wouldbe a plus.