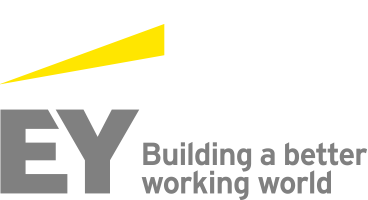 Job Information
EY

Senior – Performance Improvement – Advisory services(for Government and Public sector)

in

Hanoi

,

Vietnam
Senior – Performance Improvement – Advisory services(for Government and Public sector)
Advisory
Requisition # HAN000I6
Post Date Aug 23, 2019
About Advisory Services – Government & Publicsector
We work with government and public sector organizations at all levels, from national to local, help them to meet these challenges and create better outcomes for the citizens they serve.
Here are some examples of EY services:
We apply digital technologies to helpmake public services more effective and personal for the people who use them.

We help to improve how governmentsmanage public finances, so that the money spent on behalf of taxpayers createsmore value.

We develop public-private partnershipsand asset management strategies to support the development of infrastructure,which improves people's lives and fosters economic growth.

We use data analytics to help schoolsand higher education institutions improve the learning outcomes of citizens.

We help defense forces to streamlineoperations, cut costs, procure smarter and transform their workforce so theycan keep their people safe in a complex and uncertain world.

We help governments to provideincentives for entrepreneurs and start-ups, and provide strategies for economicdevelopment.
In Vietnam, we focus on helping Vietnam Government agencies and other international donors to strengthen capabilities of Government officers and enhancing the legal framework. Our focused topics in Vietnam include: trade, green initiatives, digitalization, PPP and public finance, etc.
Essence of the role
Lead work streams of performanceimprovement services; formulate high-quality, insightful and sustainablesolutions to meet the project objectives

Ensure work efficiency during allengagements by continuously improving processes, utilizing methodologies, tools,and technologies

Be responsible for parts of the finaldeliverables for clients

Contribute to the preparation andfacilitation of workshops, presentations and training at client premises andwithin the team

Work closely with the project manager,identify and escalate potential risks and issues to project manager along withsuggested preventive or mitigating actions

Contribute to a strong client andstakeholders relationship through effective management of interactions

Supervise and coach junior professionals,help people enhance their contribution and develop their capabilities

Conduct market research, contribute tothe development of proposals, identify and escalate potential businessopportunities on existing engagements

Senior will need to lead teams and manage clientinteractions and other stakeholders
Job Requirements
• A Bachelor's or Master's degree with Major in Public Management and Policy is preferred.
• Good knowledge on both Macro economics and Micro economics
• At least 3 years of experience in consulting practice with direct project experience, OR At least 3 years of experience with a reputable organization and a strong record of personal success
• Fluency (writing and speaking) in both Vietnamese and English
• Advanced user of MS PowerPoint and Excel
• Problem solving, Analysis and Insight, Teamwork, Leadership, Change management, Business development, Relationship management
Benefits
• Gain experiences that will shape your whole career
• Build your personal brand with business leaders