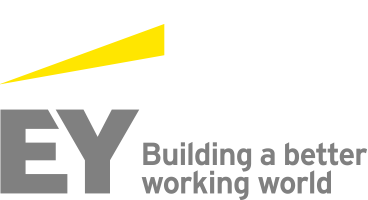 Job Information
EY

Hospitality & Workplace Services Coordinator (Hartford)

in

Hartford

,

Connecticut
Hospitality & Workplace Services Coordinator (Hartford)
Core Business Services
Requisition # HAR000JX
Post Date Apr 12, 2019
Join our Core Business Services (CBS) team and you will help support the important business enablement functions that keep our organization running strong. As a CBS professional, you will work across teams to provide the knowledge, resources and tools that help EY deliver exceptional quality service to our clients, win in the marketplace and support EY's growth and profitability. Major teams within CBS include Finance, Information Technology, Human Resources, Enterprise Support Services, Brand Marketing and Communications, Business Development, Knowledge and Risk Management.
Join our Enterprise Support Services (ESS) team and you will provide comprehensive, quality administrative and support services for all of our EY member firms. Our ESS professionals span a wide range of vital roles, from administrative support to facilities management, creative design, tax return processing, file management and emergency preparedness.
With so many offerings, you have the opportunity to develop your career through a broad scope of engagements, mentoring and formal learning. That's how we develop outstanding leaders who team to deliver on our promises to all of our stakeholders, and in so doing, play a critical role in building a better working world for our people, for our clients and for our communities. Sound interesting? Well this is just the beginning. Because whenever you join, however long you stay, the exceptional EY experience lasts a lifetime.
Job Summary:
As Hospitality & Workplace Services (H&WS) Coordinator, you'll be an integral part of our H&WS team, and a pivotal force in helping employees with their in-office hoteling, meeting and hospitality needs. You'll coordinate critical operations required to maintain a functional, efficient office facility. You'll help with all aspects of customer service, while presenting a professional and positive impression of EY.
In this role, you'll be expected to makes some independent decisions in prioritizing maintenance requests, and organizing office projects. You may supervise and coordinate activities of office, hospitality, meeting and hoteling staff.
Key Responsibilities:
Supports various hospitality & workplace functions at EY, providing consistent quality, and cost-effective services.

Arrange and coordinate facilities and hospitality services for hoteling staff

Directly manage day-to-day office, hospitality, meeting or in-office hoteling services and programs

Monitor and evaluate performance of workplace, hospitality, meeting and hoteling services staff. Help identify opportunities for staff development and cross-training

Recommend ways to improve processes and better manage expenses

Confirm that all H&WS activity complies with the firm's procurement policies

Receive, log, and confirm in-office hoteling and meeting reservations

Receive conference room requests (food, audio-visual, special requests, etc.), and confirm these and the subsequent set-up

Coordinate with vendors (including caterers, furniture rental, audio-visual equipment rental and repair, etc.) to satisfy in-office hoteling and conference room needs

Review and prepare invoices for approval and payment

Produce various utilization reports for review by management

Oversee the facilities work order system ,and manage service call responsiveness

Assign work requests to maintenance services staff

Liaise with building management and outside vendors, on minor issues/projects related to HVAC, construction, moving, etc

May help develop the annual budget, and confirm that the department operates within its budgetary guidelines

May coordinate minor construction (including associated furniture, technology installations, vending services, copiers, boxes, equipment, etc.) and configuration projects. May participate in larger projects with Americas Real Estate Services

May manage and maintain floor plans and construction drawing, including "as built" drawings of the new construction and/or modifications
To qualify, candidates must have:
Strong customer service and communication skills

Adept at managing multiple tasks in a fast-paced environment

Ability to learn and use the EY Reserve and EY Workplace system tools

Fundamental and strategic understanding of workplace, hospitality, meeting and hoteling services. Confident in making recommendations to regional management

In-depth knowledge of systems, tools and procedures related to office maintenance, hospitality, meeting and hoteling services

Microsoft Office experience and Outlook preferred

A minimum of 3-5 years customer service experience

High school diploma, with some college education, or equivalent experience
Ernst & Young LLP, an equal employment opportunity employer (Females/Minorities/Protected Veterans/Disabled), values the diversity of our workforce and the knowledge of our people.