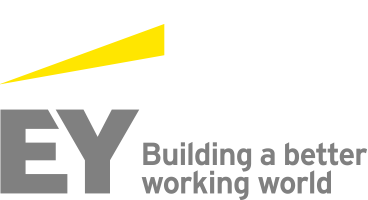 Job Information
EY

IM Consultant 2 (Multiple Positions)

in

Hoboken

,

New Jersey
IM Consultant 2 (Multiple Positions)
Advisory
Requisition # HOB000LQ
Post Date Sep 10, 2019
IM Consultant 2 (Multiple Positions), Ernst & Young U.S. LLP, Hoboken, NJ.
Provide data governance and data management services to help clients solve business problems, drive value, and gain insight from information, focusing on information management. Help clients assess their current data, management, and governance capabilities against current state. Advise clients on data governance, to define data ownership, policies, standards and procedures to effectively govern, control, assess, monitor, and independently test to ensure data is accurate, complete, and timely.
Advise clients on data quality, examining the completeness, validity, consistency, timeliness and accuracy of enterprise data as it moves from source to reporting. Help clients formulate formal roles and responsibilities, establish standards and policies and define processes and procedure in order to better manage and maintain quality enterprise data and build confidence in its accuracy and reliability. Conduct discovery, perform root cause analysis, and make recommendations for the remediation of data quality issues. Develop a strategic roadmap or architecture blueprints for change highlighting capabilities for data governance, collection, storage and maintenance of data. Evaluate data modeling options, technology solutions and architecture strategies. Assist clients to leverage data as an asset throughout its business processes. Serve as a key member of a team to implement integrated enterprise-wide data management and data governance solutions. Work collaboratively with clients to manage engagements and lead teams of data analysis resources throughout the design and delivery of information solutions.
Manage and motivate teams of professionals with diverse skills and backgrounds. Consistently deliver quality client services by monitoring progress. Demonstrate in-depth technical capabilities and professional knowledge. Maintain long-term client relationships and networks. Cultivate business development opportunities.
Full time employment, Monday – Friday, 40-45 hours per week, 8:30 am – 5:30 pm.
MINIMUM REQUIREMENTS:
Must have a bachelor's degree in Economics, Engineering, Statistics, Mathematics, Computer Science, Information Management or a related field and 5 years of progressive, post-baccalaureate work experience solving business problems using SQL. Alternatively, must have a Master's degree in Economics, Engineering, Statistics, Mathematics, Computer Science or a related field and 4 years of work experience solving business problems using SQL.
Must have 3 years of experience in the financial services industry.
Must have 1 year of experience in any three of the following next gen tools and technologies: Hadoop, HIVE, Impala, Apache Drill, Pentaho, Paxata, Podium, Databricks, Tamr, Datastax, Datameer, Splunk, Sumologic, Mapreduce, Python, Scala, R, Spark.
Must have 3 years of reporting experience in Excel , Cognos, Business Objects, MicroStrategy, Spotfire, QlikView, SAS, OBIEE, Tableau, SQL, SSRS SQL Server Reporting Services (SSRS), and/or SQL Server Analysis Services (SSAS).
Must have 3 years of experience in either Data Management or Data Governance.
Of the required experience in Data Management, must have the following:
Must have 3 years of experience in one or a combination of the following: data sourcing, data warehousing implementation, data management and Data-Sourcing ETL.

Must have 2 years of experience in Data Architecture, Master Data Management (MDM) Hadoop, Enterprise Data Management and/or Informatica.
Of the required experience in Data Governance, must have the following:
Must have 3 years of experience in data stewardship, data strategy, data governance, data quality, developing target operating models for data management and associated governance structures, and/or designing and implementing end-to-end data controls.
Requires domestic and regional travel up to 80% to serve client needs.
Employer will accept any suitable combination of education, training or experience.
TO APPLY: Please apply on-line at ey.com/en_us/careers, and click on "Find jobs" (Job Number – HOB000LQ).
EY provides equal employment opportunities to applicants and employees without regard to race, color, religion, sex, sexual orientation, gender identity, national origin, protected veteran status, or disability status.
This particular position at Ernst & Young in the United States requires the qualified candidate to be a "United States worker" as defined by the U.S. Department of Labor regulations at 20 CFR 656.3. You can review this definition at https://www.gpo.gov/fdsys/pkg/CFR-2011-title20-vol3/pdf/CFR-2011-title20-vol3-sec656-3.pdf at the bottom of page 750. Please feel free to apply to other positions that do not require you to be a "U.S. worker".