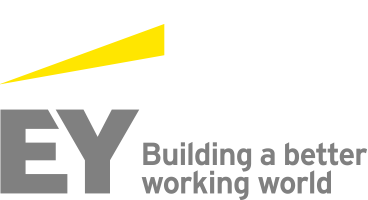 Job Information
EY

Tech Consulting-Intelligent Automation-Architect-UiPath - Manager - MultiplePositions

in

Hoboken

,

New Jersey
Technology Consulting – Intelligent Automation – Architect – UiPath (Manager) (Multiple Positions) (724226), Ernst & Young U.S. LLP, Hoboken, NJ.
Help the pursue team identify the best use cases, provide effort estimations and assumptions for the implementation of an Intelligent Automation solution. Work with clients to analyze user requirements, procedures, and blockers to automate and/or improve existing process and systems by developing application architecture, rationalization, and enablement. Analyze business and data processing problems to implement and improve existing computer systems using best in class automation technology. Create technology automation solution design at platform and architectural levels as well as information road maps and case definitions. Design, develop, and improve automated processes using best in class automation technologies and make recommendations to the client. Contribute to the development of the Automation Operating Model and development leading practices to continually improve a rapid, standardized and repeatable delivery model. Assess automation opportunities from a technical perspective and design enterprise-grade solutions that are efficient, scalable and maintainable. Define To-Be state, create and maintain the Solution Design Document (SDD) throughout the project lifecycle. Help the Information Technology department set up UiPath environments (software installation, installation of related technologies such as Splunk/logging etc.) and define the technical infrastructure requirements to deploy automation solutions. Support User Acceptance Testing and deployments to production and between environments. Manage and motivate teams of professionals with diverse skills and backgrounds. Consistently deliver quality client services by monitoring progress. Provide technical guidance to developers and provide alternative solutions and guidance to solve technical issues and challenges encountered by developers, or during assessment. Design the requirements and work with the development team on how to best implement the solution with reusability, scalability and quality. Help create and document test plans and scenarios for Unit and System Integration testing. Identify risks early on the implementation and work on mitigation plans. Implement quality check controls throughout the Software Development Life Cycle, such as code reviews and audits on the Process Definition Document and Solution Design Document documents.
Full time employment, Monday – Friday, 40 hours per week, 8:30 am – 5:30 pm.
MINIMUM REQUIREMENTS:
Bachelor's degree in Computer Science, Engineering, Mathematics, Business, Accounting, Finance or a related field and 5 years of progressive, post-baccalaureate related work experience in a customer-facing role in a large consulting firm or in the industry; or a Master's degree in Computer Science, Engineering, Mathematics, Business, Accounting, Finance or a related field and 4 years of related work experience in a customer-facing role in a large consulting firm or in the industry.
Must have 3 years of large consulting firm experience.
Must have 4 years of experience in software development throughout all the phases of the technology life cycle, including requirements definition, software and infrastructure architecture and system design, development, testing and production release.
Must have 4 years of professional experience in programming and design (including scripting/coding), SQL and relational database and application development.
Must have 3 years of experience with process analysis, design and implementation of business and technical requirements, SIT and UAT testing using one or more of the following programming languages: C#, Java, JavaScript, Python, VB Script, HTML, and/or CSS.
Must have 4 years of experience with RPA process analysis, design and implementation of business and technical requirements.
Must have 3 years of experience with supporting software production environments and management of support teams
Must have 3 years of experience in supervising a team of consulting professionals.
Must have 3 years of experience developing bots to production utilizing the UiPath robotics automation tool.
Must have 3 years of experience in at least 2 of the following areas:
• Implementation using Agile methodologies or robotics tool-specific methodologies;
• Process modeling;
• Opportunity assessment;
• Operating model improvement including center of excellence; and/or
• Liaising between client leadership and developer teams.
Must have Advanced Developer and Solution Architecture certifications from UiPath Academy.
Requires travel up to 80%, of which 20% may be international, to serve client needs.
Employer will accept any suitable combination of education, training or experience.
TO APPLY: Please apply on-line at ey.com/en_us/careers, and click on "Find jobs" ( Job Number – 724226 ).
EY provides equal employment opportunities to applicants and employees without regard to race, color, religion, age, sex, sexual orientation, gender identity/expression, national origin, protected veteran status, disability status, or any other legally protected basis, in accordance with applicable law.
This particular position at Ernst & Young in the United States requires the qualified candidate to be a "United States worker" as defined by the U.S. Department of Labor regulations at 20 CFR 656.3. You can review this definition at https://www.gpo.gov/fdsys/pkg/CFR-2011-title20-vol3/pdf/CFR-2011-title20-vol3-sec656-3.pdf at the bottom of page 750. Please feel free to apply to other positions that do not require you to be a "U.S. worker".