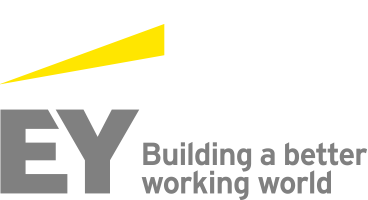 Job Information
EY

APAC Data Analytics and Enablement Lead, Assurance (Financial Services)

in

Hong Kong

,

China
APAC Data Analytics and Enablement Lead, Assurance (Financial Services)
Assurance
Requisition # HON003B2
Post Date Feb 16, 2021
APAC Data Analytics and Enablement Lead, Assurance (Financial Services)
Internal Rank: Manager
The Covid-19 pandemic is creating seismic challenges around the world. Our purpose, to build a better working world, has never been more important. Life at EY has been transformed dramatically but our strong culture of flexible and remote working has helped EY people navigate new ways of working and remain connected with each other and our clients.
A better working world truly starts with the people at EY who are building it every day. Now more than ever we need talented people from diverse backgrounds to help our clients navigate the complexities of this Transformative Age: people with the passion, curiosity and drive to make things better.
The opportunity
We are looking for an experienced Manager to join the APAC Financial Services Office (FSO) Digital Assurance team in our Hong Kong office to lead a new virtual team of Data Analytics professionals across approximately 10 countries in the APAC region.
This role joins our Assurance Digital team to continue to build our data extraction and analytics capabilities for our digital audit initiatives. You will be using your ETL capabilities and project management experience to support obtaining external financial data for use by audit teams in a dynamic client facing data analytics team, whilst taking the lead on inspiring and fostering a community though a virtual environment across different geographies, languages and cultures in the APAC region.
Your key responsibilities
You will deliver results by using data analytics to deal with large, disparate volumes of data to assist your client group gain critical insights. Your ability to evaluate, identify and extract data from complex IT systems will ensure success in this role. You will have a chance to work with large/listed clients and the latest data systems to enjoy a truly rewarding and successful career at EY.
Some everyday responsibilities include:
Managing multiple stakeholders including monitoring and reporting on local and Area activities and reporting against targets

Contribution to performance management and monitoring of local market teams

Deployment of global tools across the FSO Assurance APAC network

Contribution to certification of new solutions and UAT testing of Global solutions

Delivery of training both classroom and large-scale webcast

Helping audit teams and clients to identify and extract required data from complex IT systems

Extract and transform a variety of client financial data for use in our state of the art audit tools dedicated for audit data analytics in consultation with the audit teams

Self promote the extraction capabilities of the team to the business and meet market agreed targets for data extraction.

Using analytical and visualization software to access, transform, integrate, analyze and visualize client data to help solve real problems and provide real business insights through identification of anomalies and unusual patterns and trends in data

Leading the local market team to manage and deliver on a portfolio of data extractions

Manage audit innovation projects and use programming tools/ robotics software to automate manual audit tasks for efficiency and cost savings

Work with local and APAC area wide counterparts to efficiently deliver standard and high quality data analysis

Develop systems skills on a range of client ERP/ financial systems

Analyze complex data including bespoke analysis

Identify opportunities for further work and areas of interest/ added value to clients
Skills and attributes for success
We are looking for people with a mix of Business, Accounting and Science, Technology, Engineering or Mathematics skills.
Demonstrated ability to develop data mapping/data lineage documents and design the ETL process to extract data. Experience with any ETL tools like Alteryx and Monarch

Demonstrated ability to display complex quantitative data in a simple, intuitive format, and to present findings in a clear and concise manner. Experience with visualization tools preferred, including Spotfire, PowerBI and/or Tableau

Sound working knowledge of MS SQL Server/ SQL Server Integration Services and/or other database and analytical tools

Sound working knowledge of MS Excel and all MS Office Suite products

Experience with transactional data (loans, securities, deposits etc.), general ledger reconciliation a plus.

Project management experience – managing multiple projects with conflicting demands, timeframes and stakeholders

Strong writing and oral communication skills, including presentation and soft skills for communicating with senior management, working in project teams and with clients

Analytical skills working with financial and non-financial data

Influencing skills

Ability to confidently report on progress, key issues, blockers and success to leadership

Experience managing multiple stakeholders across geographies
Ideally, you'll also have
Experience with Python/ R or other programming languages is a plus

Experience with AI/RPA/Automation is a plus

Experience of audit and financial accounting processes/systems preferred

Experience using data analytics for auditing purposes preferred
What working at EY offers
We offer a competitive remuneration package where you'll be rewarded for your performance. In addition, our comprehensivepackage can be tailored to your individual needs, to give you the freedom to manage your role in a way that's right for you. This includes;
a variety of flexible working and leave arrangements

personalizedincluding coaching and support to help you build your career and access to formal learning so you can develop the skills you'll need to thrive in the future

a range of tools and benefits to guide and support your health and wellbeing throughout your entire EY career.
About EY
At EY, we hold a collective commitment to foster an environment where all differences are valued and respected, practices are equitable and everyone experiences a sense of belonging. Through our inclusive leadership behaviours, a variety of internal networks, flexible working and mentoring programs, you will have the support and flexibility to build an exceptional career.
EY is committed to making reasonable adjustments to provide a positive, barrier-free recruitment process for people with disability. If you require any adjustments to the recruitment process in order to equitably participate.
We understand the importance of social distancing at this time so our recruitment and onboarding process will be managed virtually so we can continue to prioritize the safety and wellbeing of EY people, clients, guests and the broader public.
The exceptional EY experience. It's yours to build. ​
Apply now .
The preferred applicant will be subject to employment screening by EY or by their external third party provider.