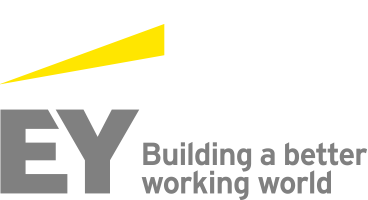 Job Information
EY

PBFA Assistant Manager

in

Johannesburg

,

South Africa
PBFA Assistant Manager
Core Business Services
Requisition # JOH002WY
Post Date Jan 12, 2021
EssentialFunctions of the Job:
Being the Main Point ofContact for all Finance related matters for the Service Line (SL)

Accountable for all financesubmissions to EMEIA and Global as well as SL regulatory reports

Preparation, Analysis andDistribution of Financial Information, which includes EMEIA SL, SouthAfrica SL Leadership and Central Finance

Presenting results at Sectormeetings to the Partners, Executive Directors and Manager group

Managing of Indirect expensesto Plan i.e. allocations, recoveries, code control etc.

Act as point of escalationbetween the business/Client servers and the Functional Leads of Finance,i.e. Debtors, Accounts Payable, Staff expenses, Work-in-progress etc.

Approval of exception expenditurei.e. Travel costs

Preparing and submittingBudget, Planning and Forecast information. This is done inconsultation with the Segment, Operations and SL leadership

Review Unbilled Inventoryand flag any risks identified to Inventory Manager

Review Gross Margin onaccounts and flag areas of concern to Operations team for action

Proactively analyse businessKPI's and consult with client servers with the goal of increasingprofitability on our accounts by using the correct levers i.e. Leveraging,GDS, Utilisation, and Pricing.

Have a view/perspective onSales Pipeline and the effect this will have on the future financialresults

Processing of journals asand when required

Be able to train the clientserver community on Finance best practice, new systems and tools

Act as the primary driver ofchange for SL and Finance activities and initiatives

Be an ambassador of Financefor the Global Finance Operating Model and reaffirm the model in everydaydealings and operations

Provide insights intofinancial performance for the relevant service line and holds a view onthe performance and outlook for forecast/ planning periods

Flexible to be involved infinancial aspects relating to the SL as and when required by the FinanceLeadership Team

Provide support and assistanceas and when required by the Mercury Team from time to time
Analytical/DecisionMaking Responsibilities:
· Tenacity and the dogged determination to get to the bottom of and resolve issues
· A project manager mind-set, being able to handle numerous projects at one time and being flexible with the type work you are involved in.
Patience to work throughcomplex technical issues as well as understand a client's needs, to keepon asking until you get to a clear understanding that can be simplycommunicated to others

Ability to identify andinvestigate issues and provide insights for continuous improvements

Acting as a trusted businessadvisor including providing a clear point of view, demonstrating forwardthinking, risk analysis and challenging existing ways of doing things

Basic awareness of differentcultures and working practices across the regions

Be able to interpret EYPolicies and implement them without fear or favour

Identify areas ofimprovement by uncovering the root cause and developing processes toensure continuous improvement and overall effectiveness
SupervisionResponsibilities:
Individual must be aself-starter and able to work independently with limited oversight

Individual must be a teamplayer recognizing when the task/project at hand requires them to lead andwhen to contribute
OtherRequirements:
· Ability and flexibility to work in a virtual environment across multiple time zones
· Limited travel, but able to travel when required
JobRequirements:
• CA (SA) or CGMA/CIMA qualification
• Experience working for a professional service or consultancy environment
• Be innovative, confident and creative thinker with ability to make quick decisions
• Worked in a large Global organization
• Proven ability to influence and build collaborative relationships with a wide range of stakeholders
• Extremely proficient in Excel and Microsoft applications including PowerPoint
• SAP preferable