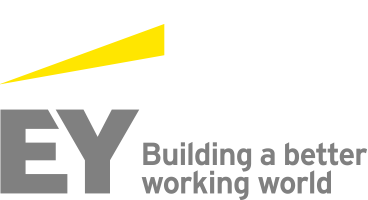 Job Information
EY

Digital Emerging Technologies - PEGA Lead Business Architect - Manager - Open Location

in

Kansas City

,

Missouri
At EY, you'll have the chance to build a career as unique as you are, with the global scale, support, inclusive culture and technology to become the best version of you. And we're counting on your unique voice and perspective to help EY become even better, too. Join us and build an exceptional experience for yourself, and a better working world for all.
At EY, you'll have the chance to build a career as unique as you are, with the global scale, support, inclusive culture and technology to become the best version of you. And we're counting on your unique voice and perspective to help EY become even better, too. Join us and build an exceptional experience for yourself, and a better working world for all.
The opportunity
Do you want to want to work with highly collaborative teams delivering innovative solutions leveraging Pega for top-tier clients, helping us Build a Better Working World? Do you have excellent leadership, business architecture/analysis, communication and collaboration skills? Then this role is for you.
Your key responsibilities
The Lead Business Architect (LBA) role is a key leadership role on a Pega project. The LBA role is at the center of the whole project, serving as the bridge between different roles on the team assuring that everyone is aligned to the business vision, objectives and requirements throughout the whole project lifecycle.
The LBA is responsible for working with the business team and Product Owner as well as the technical team to define the vision and the objectives for the solution and assuring that there is proper process and data architecture in place. The LBA is also responsible for defining the use cases and user stories with high-quality requirements to support the application backlog.
The LBA manages and directs all project Business Analysts and business team participants by assigning and tracking tasks, priorities and also ensuring the quality of the artifacts being produced meet the highest standards.
LBA will also be responsible for helping with the project governance activities assuring that the team is on track and raising risks and issues as they arise.
Responsibilities
Client and Project Management/Governance
Develop strong relationships with all the client stakeholders and become a trusted advisor.

Raise risks and issues timely and assure proper communication across all stakeholders and teams.

Support the Project Management team with information regarding the status and health of the backlog and completion within the committed timelines.

Support the team with the overall project scoping and planning.
Business Track
Manage and lead the business track – lead the team of business analysts and client Product Owner and Subject Matter Experts across all efforts associated with the vision and objectives definition, requirements gathering and solution architecture/definition.

Facilitate elaboration/elicitation sessions with the business team.

Drive future state process engineering/re-engineering efforts using process improvement techniques and tools and aligning the process against the BPMN standards.

Gather and model data requirements.

Drive the detailed documentation of objectives and requirements via use cases/user stories and other artifacts that conform to the highest quality standards and leading best practices.

Perform analysis of client data, forms and other documentation.
Design
Collaboratively with the LSA architect case structure (case types and their relationships, stages/steps, flows) to support the business process.

Assist the LSA with the class structure design from the perspective of understanding the data requirements/needs by the business users and related systems.

Lead the design of UI – wireframes and mock-ups (or work alongside the UX/UI team, when appropriate).
Development and Testing Team
Collaborate with the LSA on regular basis to review the requirements and solution the implementation.

Support the development team to assure that they have all the necessary information and help educate and clarify the requirements and align to business objectives and resolve issues.

Conduct unit testing to assure the functionality meets the objectives.

Support the testing team to assure they understand the business objectives, vision and the requirements.

Validate test cases to assure test cases cover all of the appropriate scenarios.
Mentoring/Coaching
Mentor and coach junior resources.

Enable client BA resources on Pega and general BA practices.
Internal Practice Work
Participate in business development and proposal response – both on active clients and new leads.

Participate in driving the BA practice industrialization and continuous enablement.

Assist with the development of go-to-market Pega solutions.
Skills and attributes for success
The following are minimum requirements for the Lead Business Architect (LBA) candidate. Candidates with more years of experience than the minimum listed are highly preferred.
To qualify for the role, you must have
6+ years Business Analyst or Business Architect experience

6+ years of experience at capturing and documenting requirements, use cases/user stories and other business artifacts

6+ years of facilitation experience – ability to challenge and think through the requirements with the client rather than accepting requirements as-is

6+ of experience delivering full lifecycle Pega (or other suitable BPM projects) projects (inception/planning through Go Live)

5+ years Pega experience minimum (more years preferred)

Strong Interpersonal skills and the ability to communicate, partner, and collaborate

Strong time management and organizational skills and the ability to manage multiple competing priorities

Experience working with Agile, Scrum and Waterfall methodologies

Knowledge of UX/UI concepts

Coaching/Mentoring experience

Pega CPBA Certification
Ideally, you'll also have
4-7 years total consulting experience with a relevant consulting firm

Scrum certification or agile equivalent

Pega Certified Systems Architect (CSA)

Pega Certified Decisioning Consultant

Exposure to a variety to technologies, including object-oriented techniques/principles, database design, application & web servers, not just Pega
What we look for
The following are the key qualities we look for in a person in the LBA role:
Excellent team building and team motivation skills.

Drives the business team to meet the objectives and deadlines of the project, yet very collaborative.

Excellent communication skills. Able to effectively communicate to all levels from executives to Project Managers and to team members.

Strong documentation and writing skills. Competent at building client presentations.

Excellent meeting facilitation skills. Can facilitate business requirement and design workshops and other key business team sessions. Can drive a team to timely decision-making during workshops.

Highly motivated in driving success and delivering quality and within project timelines. Has pride in delivering high value solution design and successful projects. Has a proven track record for successful projects.

Is very collaborative with the configuration team and ensures that what is being developed by the configurations team truly meets the business team's vision and requirements. While the configuration team resources are responsible for conducting unit test on their deliverables, ultimately the LBA is responsible for the final unit test validation.

Is very collaborative with the test teams and ensures that the test cases / scripts that are developed are in full alignment with the business requirements and use cases. Validates test cases and helps the test team ensure they are accurate and thoroughly testing the application.

The LBA is highly detail oriented and looks beyond just the needs of the business team. Ensures that the business artifacts (Requirements documents, user stories and other artifacts) are of the highest level of quality, completeness and accuracy. Ensures that the business documents are easily translated to technical specifications that the configuration team can build the solution off of, and for the test team to develop quality test cases/scripts.

Creative and strategic thinker. Is viewed by customers and colleagues as a Though Leader and a Trusted advisor. Drives innovative business solutions by guiding the business team – rather than just an order taker of requirements.

Has industry domain experience and leverages that experience to drive innovative solutions and recommendations to our customers. Preferred industries include Financial Services, Insurance, Healthcare, Life Sciences and government.

Drives enablement of customer Business Analyst and Product Owner resources on Pegasystems technology, business design, BPM and methodology best practices.
#FY22PEGA
What we offer
We offer a competitive compensation package where you'll be rewarded based on your performance and recognized for the value you bring to our business. In addition, our Total Rewards package includes medical and dental coverage, pension and 401(k) plans, and a wide range of paid time off options. Under our flexible vacation policy, you'll decide how much vacation time you need based on your own personal circumstances. You'll also be granted time off for designated EY Paid Holidays, Winter/Summer breaks, Personal/Family Care, and other leaves of absence when needed to support your physical, financial, and emotional well-being.
• Continuous learning: You'll develop the mindset and skills to navigate whatever comes next.
• Success as defined by you: We'll provide the tools and flexibility, so you can make a meaningful impact, your way.
• Transformative leadership: We'll give you the insights, coaching and confidence to be the leader the world needs.
• Diverse and inclusive culture: You'll be embraced for who you are and empowered to use your voice to help others find theirs.
If you can demonstrate that you meet the criteria above, please contact us as soon as possible.
The exceptional EY experience. It's yours to build.
EY | Building a better working world
EY exists to build a better working world, helping to create long-term value for clients, people and society and build trust in the capital markets.
Enabled by data and technology, diverse EY teams in over 150 countries provide trust through assurance and help clients grow, transform and operate.
Working across assurance, consulting, law, strategy, tax and transactions, EY teams ask better questions to find new answers for the complex issues facing our world today.
EY is an equal opportunity, affirmative action employer providing equal employment opportunities to applicants and employees without regard to race, color, religion, age, sex, sexual orientation, gender identity/expression, national origin, protected veteran status, disability status, or any other legally protected basis, in accordance with applicable law.