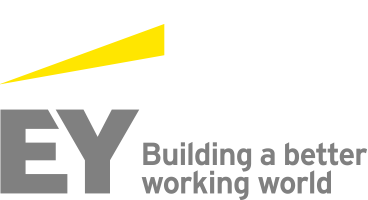 Job Information
EY

Advisory_Data and Analytics _ IFRS17_Solution Architect, Senior

in

Kochi

,

India
AdvisoryData and Analytics _ IFRS17Solution Architect, Senior
Advisory
Requisition # KOC00155
Post Date Aug 12, 2019
Job Description – IFRS 17
Solution Architect
EY is looking for a motivated, result oriented and quality focused professional with strong analytical skills to drive and work on the IFRS 17 accounting regulation using SAS as an interphase. The candidate must be highly numerate, and a degree in mathematics/statistics, management or a related discipline, and/or a successful background in numerical work, will be required.
Roles and Responsibilities
The position requires a person to work on global IFRS-17 engagements, with a base location at GDS (Bangalore). The role involves architecting end-to-end solution with special focus on SAS technology stack. The requirements are-

Manage client's expectations and work independently in architecting IFRS-17 or related solutions

Perform architectural and framework management of solution for all SAS components- building data lake, data mart, configuration, design and reporting

Documenting and presenting work to the client. Proactively generating insights and suggest business decision making

Perform stakeholder management and work with IT teams to understand the current technology landscape

Work with client teams to identify the right databases (insurance, sub ledger and finance)
Qualifications and Experience
Candidate must have an engineering degree

8-10 years of SAS architecture experience for insurance/banking/financial service industry
Key Competencies
Excellent hands on experience of SAS programming with proficiency in Base SAS and SAS MACRO

Proficiency in working and querying large data sets using Sql

Good hands on experience on following tools-

SAS DI studio

SAS Enterprise Guide

SAS visual analytics

SAS reporting solution

Experience on one of the SAS tools/solutions - infrastructure for risk management (IRM), SAS Business Rules manager (BRM), SAS risk and finance workbench (RFW), model implementation platform (MIP) will be an added advantage

Understanding and background on risk analytics implementation (solvency-II or Basel III or IFRS 4 or IFRS 9) is desirable

Good problem solving skills and an understanding of business dynamics (IFRS 17 regulations) or other regulatory reporting

Excellent communication skills and experience in report writing skills are desirable
Business case
New reporting and regulatory requirements are driving changes that are significantly impacting the way insurers manage their business. The new financial reporting standard IFRS 17 will undoubtedly represent the most significant change to insurance accounting requirements in over 20 years. As EY is gearing up for implementing IFRS 17 standards for various Insurance clients, GDS need to augment this demand by creating a task force. In order to successfully manage the delivery GDS need to invest to enhance, establish & scale the existing competency.