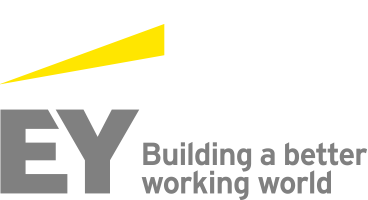 Job Information
EY

Attendee Management Coordinator

in

Kochi

,

India
Attendee Management Coordinator
Core Business Services
Requisition # KOC001IE
Post Date Aug 12, 2019
Job Summary :
GDS Procurement Services is a new service offering that is being setup incollaboration with EY's Procurement organization which is seeking to utilizethe location footprint and skills/capabilities available from our Global DeliveryServices (GDS).
The GDS provides enabling services to EY member firms, ServiceLines, business support functions and Area/Global entities. These services areprovided via the Client Service -Assurance, Advisory, Knowledge, Tax and TAS, and Enablement Services – Procurement Services, IT Services, Finance& Accounting Services, Risk Management Services, People Shared Services, MarketsEnablement Services, Brand, Marketing and communications. The Client Service and Enablement Services are animportant component of EY's Vision 2020 strategy, and has an ever increasingshared services footprint across the world, including five centers in India(Bangalore, Chennai, Gurgaon, Kochi and Trivandrum), and in Argentina, China,Poland and the Philippines. The GDS headcount is currently approx. 15,000(September 2015) and is predicted to grow to over 30,000 by 2020.
Procurement was established as a globalized function just oversix years ago. Its purpose it to drive efficiencies in the way EY memberfirms select and manage their vendor relationships. This is achieved througha number of channels including creating procurement processes which are repeatable, can be leveraged, are transparentas well as are aligned to business strategies and goals.
The role of the Attendee ManagementCoordinator, Procurement Services, GDS ES will be to build registration webpages using predefined templates and Mobile App shell builds for complex,high-profile EY internal and external Meetings, Events, and TrainingPrograms. You will follow a defined delivery process and toolset that ensurea consistent level of service. The individual will have frequent interactionwith Event Managers, Project Coordinators, and internal stakeholders acrossthe globe
Essential Functions of the Job:
The primary role and responsibility of this positionwill be to work in a team environment, as an individual contributor tosupport Meetings and Events team including, but not limited to:
Buildevent/training registration websites using predefined templates in cvent tool

Buildevent/training Mobile App using predefined templates in QuickMobile or CrowdCompass(cvent)

Provideon-site support for Meetings & Events and training programs

Workwith clients to establish requirements, expectations, key details of meetings

Educateclients on best practices

Designand send registration invitations, reminders and confirmations to attendees

Developand maintain participant lists, compiled from registration website

Trainplanners on registration procedures, and other aspects of the cventregistration system

Developan attendee management plan for each meeting, and train clients toeffectively manage their plans

Actas an advisor to senior planners on ways to improve large national or areameetings

Usingthe M&ES attendee management tool (cvent), help internal clients andM&ES planners build and manage their registration sites

Workdirectly with external vendors to identify issues of concern, and recommendimprovements to the system

Communicatewith event managers and coordinators about the functionalities of cvent toolin order to capture information on registration site build

Draftingthe initial framework based on the request from the Event Planners.

Initiatingand setting up the pre-requisites from the event perspective.

Preparingand managing the various communications like Invitations, Reminders,Confirmations, Survey, Broadcast,etc.

Managingthe end-to-end registration process.

Rooming list management

Varioustype of reports generation as per client requirements

Managingpost event communications like thanking the delegates, conducting the surveyetc.

Creatingreports based on the feedback survey

Managingthe mailbox - Answering queries pertaining to registration site, reportingetc

Setup reporting requirements and convey what is in scope and out of scope

Liaisewith Cvent team (external) to get queries clarified

CaptureMeetings & Events related data to Cvent tool

Updatemanual trackers and tools as per the requirements set by supervisor
Knowledge and Skills Requirements:
Excellent spoken and written communication skills in English

Excellent interpersonal and organizational skills

Ability to work effectively with clients, management and staff members

Experience with online attendee management programs, HTML, JavaScript and database management

Experience or knowledge on Mobile App technologies

Ample experience in usage of Microsoft Office applications (Mostly MS Excel and MS Outlook)

Abilityto manage multiple projects simultaneously and work under stress

Self-starterwho takes initiative and can work with minimal supervision

Ability to gain the confidence and cooperation of stakeholders

Workswell in a team environment and within a virtual team

Flexibleto travel for onsite support and project team meetings (when needed)

Provenrecord of superior customer service behavior

Ability and willingness to work in a multicultural and diverse environment and flexstyle as appropriate

Designingand creativity abilities

Respondwell to deadlines and work outside of normal hours when required
JobRequirements:
Education:
Anygraduate or above, preferably technical
Experience :
2-4years of experience in a large multi-national corporation, preferably inCustomer Service or Technical Support

Experienceworking in a team environment interacting with multi-national customers

Musthave good experience on MS Outlook and online tools

Experiencein website building using template is an added advantage, but not mandatory

Experiencein cvent tool would be an added advantage, but not mandatory

Experiencein Mobile App builds would be an added advantage, but not mandatory
CertificationRequirements:
MobileApp technology (not mandatory)

HTML/HTML5(not mandatory)

CSS(not mandatory)

OtherRequirements:

Thisrole is based out of Kochi, India

Willingnessto work in shifts (rotational)

Occasionaltravel (domestic/international) on a need basis