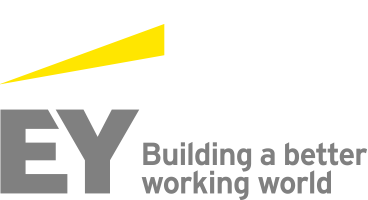 Job Information
EY

Conflicts_Associate Analyst

in

Kochi

,

India
Conflicts_Associate Analyst
Core Business Services
Requisition # IND00F4Z
Post Date 6 days ago
We at EY are looking for a Associate Analyst for RMS based out of Kochi. EY is a globally - integrated professional services organization that provides advisory, assurance, tax and transaction services. We are committed to doing our part to build a better working world for our people, our clients and our communities, and we are united by our shared values and a dedication to delivering exceptional client service.
Team Background:
RMS team at EY plays an important role in managing the internal risks of the firm associated with accepting a new client or an engagement or risks associated with any of our ongoing audit / non audit engagement. Formed in 2007, the RMS team is growing rapidly as a Center of Excellence for all standardized quality / compliance related activities that can be efficiently undertaken from a central location.
The GDS RMS team enjoys good visibility within the global EY RMS community and has been involved in the development of some key QRM processes. The team has a current staff strength of 300+ people and is poised for growing rapidly in next couple of years.
Position –
The incumbent shall be responsible for providing conflict check research & analysis support to RMS team. This person shall be responsible for end to end management of conflicts checks on a daily basis, including analysis of the research for identifying any probable conflicts of interest, and communicating methods of resolution to the engagement teams. The person shall report to team lead - conflicts check
Job purpose
Conflicts of interest are situations in which a person's or organization's objectivity, ethics, or responsibility is compromised or appears to be compromised by a competing financial, personal or political obligation, gain, desire, loyalty or bias. These situations are potentially very damaging to a professional services firm such as EY, whose reputation and pedigree are defined by their commitment to maintaining the highest standards of objectivity, ethics and responsibility
A conflicts check is one of a number of routine safety checks that are performed before EY takes on a new assignment for a client. Their primary purpose is to identify potential conflicts of interest but they also serve as a means of detecting other risks specific to EY that are associated with acting for certain entities and carrying out certain types of work. In summary then, the functions of a conflicts check are to:
Technical responsibilities
Identify potential conflicts of interest brought about by doing the assignment

Identify risks that are specific to EY that may be brought about doing the assignment for certain commercial enterprises or doing certain work

Determine whether the engagement can proceed in light of any issues identified

Outline the steps to be taken by client service teams to mitigate the threats

Facilitates and drives the process to completion by following up on requests from Q&RM Consultants and assisting the client team

Understands key requirements of firm and regulators' QRM rules and policies

Performs initial review of submissions from client teams and evaluates completeness, accuracy and appropriateness of proposed transaction/requests.

Acts as a liaison between the client teams, other members of the Q&RM team, and various functional areas within the firm

Formulates answers to client questions

Manages tasks and activities in a timely manner and is responsible for specific outcomes
Qualifications
MBA (International Business/Marketing/Finance);MA-Economics/Financial management

Freshers may be considered

Strong interpersonal and communication skills

Excellent communication skills, both written and verbal
Core Competencies
Perform research in propriety EY databases & some external databases to identify the current & historical relationships of EY with the various parties involved in an engagement

Upload the research output in the prescribed format in the designated online database

Analyse the research to identify any probable conflicts of interest

Prepare relevant communication for the engagement with respect to each conflict check request