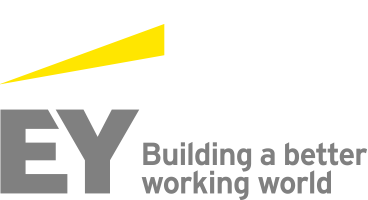 Job Information
EY

EUTX - End User Incident Specialist

in

Kochi

,

India
EUTX - End User Incident Specialist
Core Business Services
Requisition # TVM000BU
Post Date Apr 08, 2019
The primary responsibility of the role is to ensure that the EUIM team has the necessary information to respond to (resolve and/or escalate) Incidents efficiently within the environment that have been identified as affecting End User Technology services (i.e., desktop software and the management tools, desktop delivery tools including virtualization, e-mail messaging, mobile devices and mobile platforms, printing).
This will include performing the following activities:
Maintaining relationship with L3 support teams. Liaison between Incident Control Management and external escalation teams.

Being the End User Incident Specialist for BAU and shift left activities to Event Monitoring

Monitoring BAU incidents to ensure KPI's and OLA's are met.

Co-working on P1Sx Incidents with the End User Technical track team members.

Enable standardization of processes and working practices as they relate to End User Incident track.

Drive consistency in service delivery by supporting one unified operation model.

Help drive automation activities to ensure the End User Incident track team is identifying activities which can be automated to operate as efficiently as possible.
Essential Functions of the Job:
Team Management / Service Delivery
Maintaining awareness of all End User Incidents.

Acting as escalation point for any technical issues with End User incidents for the Event Monitoring team.
Quality Management
Ensure feedback from quality reviews and reporting are addressed in a timely fashion and remediation efforts for all incidents are continual.

Identify improvement opportunities within incident resolution.

Identification of appropriate recovery actions, agreeing timelines and holding teams accountable for meeting agreed targets escalating when appropriate.

Review P1Sx incidents and documentation for process and technical improvement opportunities
Process Alignment/Technical Leadership
Ensure team adherence to established processes.

Implement process improvement plans including training, shift left activities and identification of automation candidates to End user Specialists team.

Seek out solutions to technical questions and service support inconsistencies.

Provide technical triage and resolution steps for new applications/services from escalation support teams.

Provide technical assistance to the End User Technical track team within P1Sx Incident Management. Helping in identification of appropriate recovery actions and required technical resources.

Review Ops Manuals and PSPs and provide input into projects to ensure ISM receives the correct level of technical information (knowledge and access) required to support new apps/services.

Drive automation of redundant incident resolution activities.

Promote operational excellence by challenging current practices, carrying out research and contributing new data and insights into team's best practices.

Technical involvement/advice within Service Intake and/or within projects for new services which fall under the End User Technical track
Coaching & Development
Promote operational excellence by challenging current practices, carrying out research and contributing new data and insights into team's best practices.

Coach and develop more junior members of the End User Incident track team by:

Reviewing others' work for compliance with team quality standards and provide suggestions for improvement.

Providing constructive feedback tailored to each person's style and environment.

Adopting appropriate coaching techniques to meet the various needs of team members.

Recommending development activities tailored to each team member's needs and learning style.