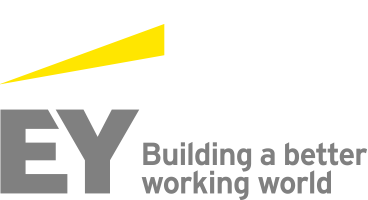 Job Information
EY

Event Configuration Tool Operations Senior Technician

in

Kochi

,

India
Event Configuration Tool Operations Senior Technician
Core Business Services
Requisition # KOC0022B
Post Date May 21, 2020
JOB SUMMARY:
Responsible formaintaining the Enterprise System Management (ESM) tools that providereactive and proactive alerts that enable unscheduled disruption to ITservices to be quickly identified. In addition the role of EventConfiguration Technician L2 also includes constantly training of theInfrastructure Monitoring team on the Enterprise System Management (ESM)tools. The job level of Associate is the entry level for the EventConfiguration Tool Support team.
ESSENTIALFUNCTIONS OF THE JOB:
The role of EventConfiguration Tool Support Technician will center on the following points

Ongoing support of the productionEnterprise System Management (ESM) environment including;

Regular configuration of thetools to reflect changes in the environment,

Platform support of Moogsoft,Appdynamics

Regular maintenance activities

Support tool troubleshooting andissue resolution

Reporting on consistency andcompliance across the monitoring tools

Fine-tuning and optimization ofprocesses to ensure efficient operations
ANALYTICAL/DECISIONMAKING RESPONSIBILITIES:
The role requires theindividual to follow any guidance given by their senior Event ConfigurationTechnician team colleagues. This role on Assistant level mainly requires:
Build-up knowledge in one of theEnterprise System Management (ESM) tools

Build-up knowledge on the incidentmanagement process

Perform structured and well documentedtasks
KNOWLEDGEAND SKILLS REQUIREMENTS:
Knowledge on InfrastructureMonitoring Tools(Moogsoft,Appdynamics,SCOM)

Good communication

Basic organizational skills

Basic project management skills

Overall knowledge of Enterprise SystemManagement tools, and good knowledge in at least one tool

Basic programming & scriptingskills(Python /Perl/powershell/Selenium)

Basic knowledge of databases (MS SQL /Oracle)

Good working knowledge inOperating Systems (MS Windows, Linux, UNIX) or Networking(router, switches)

Knowledge on Cloud Infra
SUPERVISIONRESPONSIBILITIES:
The individual on Associate level will always be supported by a senior colleague or the LeadEvent Configuration Technician L2 who guides and mentor them on a day-by-daybasis for tasks that need to be performed.
OTHERREQUIREMENTS :
Flexible Hours – due to the globalnature of the role it may require the individual to attend calls eitherearly or late in the day to accommodate colleagues in different timezones.
JOBREQUIREMENTS:
EDUCATION:
A Degree in Computer Science or arelated discipline, or equivalent work experience
EXPERIENCE
Over 6 to 8 years working withinInformation Technology

Demonstrated knowledge in the HostingServices or Network space
CERTIFICATIONREQUIREMENTS:
ITIL Certification is preferred but notrequired