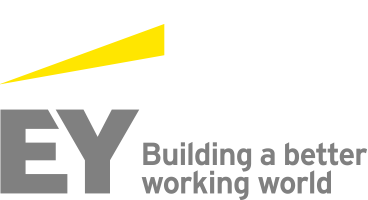 Job Information
EY

GCR US Manager - Corporations

in

Kochi

,

India
GCR US Manager - Corporations
Tax
Requisition # KOC00229
Post Date Apr 22, 2021
Manager –US Business Tax (Corporation)
Jobpurpose
Provide U.S. Income tax compliance services to Corporations and Partnerships for variety of clients varying in size and scope across all the industries for Federal, States and International. Primary responsibilities include planning of engagement(s) including the resourcing, managing multiple client accounts and the engagement economics with high priority of maintaining quality on all the deliverables.
Yourclient responsibilities:
Ability to review U.S. Federal(Form 1120), State and local income tax returns including estimates andextensions.

Ability to do detail reviewof the supporting workpapers related to Federal and State income taxreturns.

Meet the client deliverablesas per the scope of the work and deadlines set and maintain quality on alldeliverables.

Adheres to practiceprotocols and other internal processes consistently

Ability to sign the federaland state tax returns as paid preparer based on engagement requirements.

Managing client engagementsincluding staffing and engagement economics

Focus on establishingrelationships with the client personnel (internal / external) atappropriate level while consistently delivering exception client service.

Strong proficiency and highlevel of comfort working with new and emerging technologies

Strong analytical,interpersonal, written / verbal communication skills as well as strong problem-solving ability, attention to detail.

Manage end to enddeliverables of the client
Yourpeople responsibilities - as a Manager you will:
Coach / Mentor team membersto help EY continue to build an inclusive culture and high performing teams.

Play key role inidentification of the ongoing training and professional development needof the team.

Strong interpersonal andcommunication skills

Successfully delegate work toall levels of staff.

Help the team to meet thegoals as set as per dash board.

Conduct performance reviews,serve as a positive leader and mentor and contribute to performancefeedback/training.

Foster teamwork and lead byexample.

Maintain an educationalprogram to continually develop skills.

Maintain cooperativerelationships with other engagement teams.

Articulate and support thestrategies of the U.S. Business Tax Compliance group.

Management team withdiversified skill set.

Ability to supportingrecruitment activity

People management skillswith demonstrated ability to build a transparent and cohesive team work.
EducationQualification / Experience:
A bachelor's degree / M.B.A inAccounting, Finance, Business or a related discipline.

Certified Enrolled agent orCPA

Minimum of 8 to 10years of experience working in U.S. Corporate / Partnership Income taxcompliance for U.S. Federal, State and International taxation with the abilityto sign tax returns based on engagement requirement.

Experience in U.S. Taxaccounting