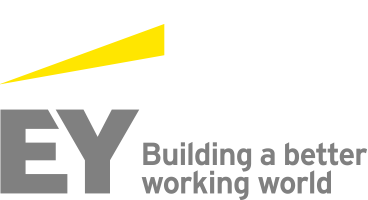 Job Information
EY

IAM Process Support Specialist

in

Kochi

,

India
IAM Process Support Specialist
Core Business Services
Requisition # KOC0020A
Post Date 3 days ago
IAM Process Support Specialist
EY Technology:
Technology has always been at the heart of what we do and deliver at EY. We need technology to keep an organization the size of ours working efficiently. We have 250,000 people in more than 140 countries, all of whom rely on secure technology to be able to do their job every single day. Everything from the laptops we use, to the ability to work remotely on our mobile devices and connecting our people and our clients, to enabling hundreds of internal tools and external solutions delivered to our clients. Technology solutions are integrated in the client services we deliver and is key to us being more innovative as an organization.
EY Technology supports our technology needs through three business units:
ClientTechnology (CT) - focuses on developing new technology services for our clients. It enables EY to identifynew technology-based opportunities faster, and pursue those opportunities morerapidly.
EnterpriseWorkplace Technology (EWT) – EWTsupports our Core Business Services functions and will deliver fit-for-purpose technology infrastructure at the cheapest possible cost for quality services. EWT will also support our internal technology needs by focusing on a better user experience.
Information Security (Info Sec) - Info Sec prevents, detects, responds and mitigates cyber-risk, protecting EY and client data, and our information management systems.
The opportunity
The IAM Process Support Specialist a multi functional rolesupporting various types of initiatives to redesign processes and tools critical to improve operational efficiencies and/or customer experience. Works with various levels of the organization and partners with IT, Operations and the business to drive goals and objectives. S/he interacts with managers and subject matter experts to analyze process data, build and deploy process KPIs (dashboards, reporting), and develop solutions that improve process performance by increasing productivity and efficiencies. This role supports various functions maintained by the Process Support team that include and not limited to: service introduction, service management operations, security compliance, data analysis, tools development, and IAM leadership support. The role is an agile role, generally an individual contributor and is managed by the IAM Services Process Support and Service Introduction Lead.
Your key responsibilities
Analyze current processes, procedures and systemfunctionality, and other manual processes with the goal of achieving moreeffective operational services and accuracy while assessing appropriate riskmanagement controls.

Partner in the development of an internal standardsfor operational communications, procedures, and automated workflows includingmanaging requests, scope planning, decision making, testing, issues tracking,and maintain a library of procedures, archive of communications, and documentedworkflow designs

Partner with various internal and partner teams to collaborate,discuss, conceptualize, and implement process improvements which includesactively researching and troubleshooting complex operational issues andoffering recommendations to management

Prepare end user procedures, instructions, or trainingmaterials for effectiveness in relation to process improvements throughcollaboration, evaluation, recommendations, and communication processes

Coordinate process improvements with a focus on eithercommunications and procedural changes or through system solutions andautomation

Support IAM Services customer facing resourcesincluding all procedures, policies, forms, references, links, pages, resources,announcements, and more using SharePoint tools, PowerBI, and other supporttools.

Develop process analysis and re-engineering to improveefficiency, lower costs and improve product quality.

Experience with developing management reporting andprocess improvement action.

Facilitate the design and implementation ofnew/improved process models and organizational structures.

Train and guide resources in process improvementtechniques.

Assist in development of new process capabilities.

Complete other
Skills and attributes for success
Maintains stronginterpersonal skills to engage with peers and others in the firm in crossbusiness discussions within a matrixed, geographically dispersed organizationand to build a solid network of peers and others of influence.Adapts personal communication style to thestyle of others, develops rapport and stays calm under pressure or escalatingissues using strong oral and written English communication skills.

Projects strongconsultative skill to conduct effective questioning, hone in on key directivesto formulate ideas and materials as well as present those ideas clearly and conciselyto all levels of management within Identity & Access Management Services(IAMS) and others within the broader EY organization.

Maintains knowledge ofservices and applications with the assigned IAM processes and operatingenvironment to recognize improvement opportunities and next generationsolutions achievable through engineering.

Maintains a stronganalytical and problem-solving ability to identify and escalate complex andconflicting IAMS issues.

Possesses a knowledge ofcollaboration tools designed for sharing knowledge and information such asService Management Knowledge System, SharePoint, MS Automate, Power Apps andYammer.

Conceptual knowledge of Identityand Access Management technologies to support proper recognition and potentialimpact of new product or service introductions and procedures.

Experience withdeveloping management reporting and process improvement action and automation.

Proven ability to buildand maintain strong relationships across all levels of a matrixed,geographically and culturally dispersed organization.

Solid knowledge of theInformation Technology Infrastructure Library (ITIL) to drive compliance inIncident, Problem, and Change processes as necessary.

Advanced oral and writtenEnglish communication skills.
To qualify for the role you must have
Bachelor's or equivalentin Information Assurance, Computer Science, Information Systems or relatedfield of study.

5-7 years of practicalexperience in the field of IT, with 3+ years of experience in ServiceManagement or process improvement.

Solid knowledge of theInformation Technology Infrastructure Library (ITIL) to drive compliance inIncident, Problem, and Change processes as necessary.

Excellent oral andwritten communication skills.

Experience with capturingand developing business requirements and translating into IT communications,training and procedures.

Familiarity building outdashboards and/or metrics.
Ideally, you'll also have
Information TechnologyInfrastructure Library (ITIL) v.4 Foundation certification or equivalent.

The ability to prioritizeand succeed on multiple assignments simultaneously, in a fast-paced and highlychallenging environment.

Workingknowledge of SharePoint 0365 Modern SharePoint design, PowerApp, and MSAutomate.
What we look for
Critical thinking skillsdemonstrating analytical and systematic approach to problem solving

Excellent interpersonal,communication and presentation skills

Good judgment, tact, anddecision-making ability

Ability to understand andintegrate cultural differences and motives and to work with cross culturalteams.

Ability to deal withambiguity and change, and exercise appropriate time management to meet deadlines

Ability to workautonomously but also within a team environment where necessary
What working at EY offers
We offer a competitive remuneration package where you'll be rewarded for your individual and team performance. Our comprehensive Total Rewards package includes support for flexible working and career development, and with FlexEY you can select benefits that suit your needs, covering holidays, health and well-being, insurance, savings and a wide range of discounts, offers and promotions. Plus, we offer:
Support, coaching and feedback fromsome of the most engaging colleagues around

Opportunities to develop new skillsand progress your career

The freedom and flexibility to handleyour role in a way that's right for you
EY is committed to being an inclusive employer and we are happy toconsider flexible working arrangements. We strive to achieve the right balancefor our people, enabling us to deliver excellent client service whilst allowingyou to build your career without sacrificing your personal priorities. Whileour client-facing professionals can be required to travel regularly, and attimes be based at client sites, our flexible working arrangements can help youto achieve a lifestyle balance.
About EY
As a global leader in assurance, tax, transaction and advisory services, we're using the finance products, expertise and systems we've developed to build abetter working world. That starts with a culture that believes in giving you the training, opportunities andcreativefreedom to make things better.Whenever you join, however long you stay, theexceptionalEY experience lasts a lifetime.And with a commitment to hiring and developing the most passionate people, we'll make our ambition to be the best employer by 2020 a reality.