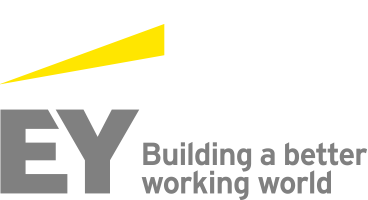 Job Information
EY

Security Technology – Cloud and Network Security Specialist

in

Kochi

,

India
Security Technology – Cloud and Network Security Specialist
Core Business Services
Requisition # KOC001Y5
Post Date Feb 13, 2020
Security Technology – Cloud and Network Infrastructure Security Specialist
Rank: - Associate / Senior Associate
EY Technology
Technology has always been at the heart of what we do and deliver at EY. We need technology to keep an organization the size of ours working efficiently and securely. We have more than 300,000 people in more than 160 countries, all of whom rely on secure technology to be able to do their job every day. Everything we use as a firm depends on our security mindset. Our laptops, our mobile devices, connecting our people to our clients, enabling hundreds of internal tools for us and external solutions delivered to our clients is only successful with effective. Securing technology is our passion please join us and show us your passion.
Theopportunity
We are looking for a specialist, who will become part of our Security Technology Operations team. In this role you will be involved in managing and coordinating activities related to cloud and network tools supporting the security posture of EY. In this role you will have the opportunity to stand up new technologiesand work with internal and external groups to ensure the Cloud and network infrastructure system is secure and robust. You will be working in a team of like-minded individuals who manage the 24x7 operation of our business-critical technology.
Yourkey Responsibilities
You will likely spend most of your time supporting the run state of our network, cloud infrastructure security tools and its underline technologies. You willalso the remainder of time bringing operational expertise into efforts which introduce new technologies and upgrade current ones.
Provide technicaloversight of Information Security technologies that fall under the team'sresponsibilities, confirming they are operating within agreed service levelsand at peak possible performance

Manage, drive andcoordinate planned maintenance activities as well as the standardization andautomation of processes and procedures for Information Security technologies.

Represent the team inspecific Project activities, including leading projects and managing theactivity of others towards successful completion.

Articulate technologyissues/concerns that may emerge at any level of the technical stack, and fromany component across the ecosystem, to senior business and technology leaders

The role will requireto be in an OnCall rotation for escalation of production-related issues
Skills and attributes for success
We are interested in people who bring in operational experience in large environment having performed detailed troubleshooting of issues, by using their analytical skills and collaborating with other technical teams, stakeholders and internal and external customers. As a successful candidate you will have functional and/or technical experience in supporting network and cloud technologies including hands on experience on the REST API Support, Azure, python / shell scripting.
To qualify for the role, you must have
Bachelor'sdegree in computer related field or equivalent work experience.

Approximately1-5 years of experience in managing network and Azure infrastructure includingdemonstratable knowledge REST API, python / shell scripting.

Theability to train & coach staff in technical processes and practices.

StrongEnglish language skills – written and verbal

Experiencein project management, service introduction, and service readiness
Ideally,you'll also have
Deepunderstanding of the Azure/any cloud fundamentals

Deepexposure in the network infrastructures support

Hands-onwith REST API, Python /Shell scripting.

AZ-103/CCNA/CCNPcertifications will be a plus

InformationTechnology Infrastructure Library (ITIL Foundations)
What we look for
This role is perfect for you, if you have excellent problem solving, decision making and communication skills.

We are looking for people who are comfortable working with culturally diverse on/offshore team members, able to react appropriately during stressful and ambiguous situations.
What working at EY offers
We offer a competitive remuneration package where you'll be rewarded for your individual and team performance. Our comprehensive Total Rewards package includes support for flexible working and career development, and with FlexEY you can select benefits that suit your needs, covering holidays, health and well-being, insurance, savings and a wide range of discounts, offers and promotions. Plus, we offer:
Support, coaching and feedback fromsome of the most engaging colleagues around

Opportunities to develop new skillsand progress your career

The freedom and flexibility to handleyour role in a way that's right for you
EY is committed to be an inclusive employer and we are happy to considerflexible working arrangements. We strive to achieve the right balance for ourpeople, enabling us to deliver excellent client service whilst allowing you tobuild your career without sacrificing your personal priorities. While ourclient-facing professionals can be required to travel regularly, and at timesbe based at client sites, our flexible working arrangements can help you toachieve a lifestyle balance.