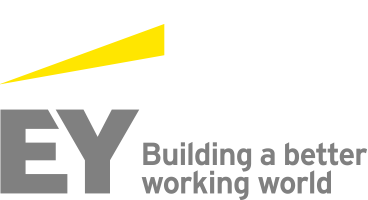 Job Information
EY

Senior Associate - Market Operations

in

Kochi

,

India
Senior Associate - Market Operations
Core Business Services
Requisition # IND00E0A
Post Date Jul 09, 2019
Job Description
The Senior executive for Nordics Family Business BD support is responsible for supporting various on-going initiatives of the Nordics Family Business Strategic Growth Markets Pillar. Specifically, the role will be support for generating Family business revenue reports, generating insights through extensive research projects analysing the landscape of Family owned business in the Nordics geography and various sectors within this geography using various frameworks and tools. Additionally, the senior analyst will be expected to co-ordinate with multiple teams across various functions like ASQ, the Family business CoE team and teams supporting specific geographies & functions (ex: IPO, GSA team etc.) in order to develop and deliver an insightful deliverable to the client. This role would play an integral part in the delivery of customized services to the Nordics BD leadership on behalf of the Global Growth Markets team and the person assigned to the position must be able to multi-task work with minimal supervision.
ROLE BRIEF -
The role covers a wide array of tasks and assignments that require intuitive thinking and specialized knowledge to help navigate the intricacies and detailing required in the deliverables. The role entails, but; however is not limited to the delivery of the following deliverables –
Nordic Family business revenue reporting - using data visualization tools like SpotFire & Tableau, and combined with analytical research on the data using statistical tools.

Growth Market Solutions Booklet (Nordics) – developing a solutions booklet to market and showcase the Nordics family business landscape to the BD leadership in EY and our field partners.

FY19 Business Development Execution planning & strategy – an active involvement with the Nordics Family business leadership to develop and strategize an effective plan to increase our involvement and level of strategic exchange with our field partners is expected.

Analysing and mapping the voice of the market to EY service offerings – this task involves liaising directly with the ASQ team to understand the voice of our customers and map them to the services EY offers in order to aid effective pursuit conversion and eventually effective business relationship between EY and our clients.

Growth Markets seminar & workshop support – involves working directly with the Nordic Family Business BD Leadership to develop effective collaterals, slides and documents which would add insight to the exercises and help gain insight from it.

Project Management support for sales activities – Help support EY's field partners to effectively close deals by work alongside a multitude of teams playing different roles in the process of closing a deal. This might involve co-ordinating with the pursuits team and other teams to develop collaterals and pursuit material.

Channel analysis – conducting regular channel analysis (1&2) to understand our current Nordic Family business clients and their standing with EY in terms of the business they do with us. It also involves identifying new opportunities, where we can leverage additional services and offerings to the client for generating more revenue.

Automation support & implementation – rise to the occasion to meet automation demands and help reduce the time taken within the process to complete deliverables.
KNOWLEDGE/SKILLS/EXPERIENCE/EDUCATION REQUIRED –
Fluent in English - both written and verbal.

Ability to interview outside stakeholders, understands critical topic matter, and develop key insights into digestible content.

Ability to communicate at different levels within the organization (i.e. Partner to peer level associate).

Skilled at juggling conflicting demands, planning & prioritizing effectively.

Skilled with Excel, Tableau, Spotfire & research tools like Factiva, Capital IQ, One source.

5 to 10 years experience