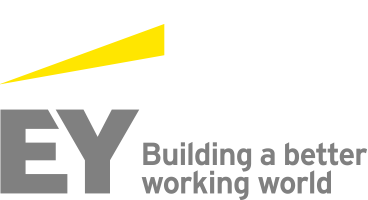 Job Information
EY

Senior Associate, Market Operations

in

Kochi

,

India
Senior Associate, Market Operations
Core Business Services
Requisition # IND00EMR
Post Date Feb 13, 2020
GDS & Market Ops summary:
Global Delivery Services (GDS) Markets Operations team provides operational and decision-making support to the Business Development leadership and to various Global Markets functions. Our diverse teams specializes in coordinating Business Development (BD) activities, supporting Go-to-Market projects and providing operational support to the Markets organization. The team is spread across multiple locations around the globe.
Business unit – MarketOps – APAC
As part of the Market Operations Enablement Support team, the Senior Analyst would have to handle multiple responsibilities by providing operational support to APAC Tax - GCR or Tax - ITTS/TP on various activities like Reporting & Analysis, Program management, Delivery management, Client relationship management etc. The role requires a comparable work experience, strong skills, work ethic and attention to detail for as the team has a high focus on accuracy and timeliness.
The role also requires effective communication skills including communication over emails and Skype, aiming to support the business and its leaders, especially Partners and Senior Management, through reporting, data analysis and providing insights.
Essential deliverables and processes include:
Performing weekly/monthly Sales & Pipeline and Revenue reporting.

Build analytical dashboards using Data Visualisation tools to derive insights and enable forecasting

Responsible for developing and communicating crucial performance weekly/monthly dashboards to the wider team

Identifying patterns and trends in data sets and working alongside teams to establish business needs

Handling the queries raised by the business teams and educating the team on how to use the dashboards to derive better insights

Ability to analyse large datasets and to write comprehensive reports

An analytical mindset and inclination for problem-solving

Performing chaser activity for Pipeline hygiene

Knowledge of creating workflow in Alteryx and working with Power BI tool will be addedadvantage

Manage stakeholder expectations in relation to deliverables

Other adhoc projects
Requirements (including experience, skills and additional qualifications)
Experience and qualifications:
Post-graduate- (Business Administration, Finance, Information and Data Science, others) with 5 to 8 yearsexposure to business process management (BPM).
Mandatory skills & attributes:
Excellent reporting and analytical skills – Previous experience and proven ability to read, understand and sanitize the data, build reports/dashboards and provide insights from the data, excellent data handling skills, capable of identifying probable areas of automation and implementing them

Presentation and facilitation skills - Ability to drive meetings, build dashboards/presentations that interpret the data, creating valuable business insights and delivering the message to the stakeholders

Project coordination – Capable of engaging in effectively multiple stakeholders, understanding the objectives of their programs/initiatives

Work under minimal direction/supervision - Be accountable for projects assigned, take complete ownership and drive projects end to end

Be responsible for review of deliverables produced by staff as part of Quality Assurance

Business acumen and Adaptability – Capable of quickly understanding the needs of the business and be able to align with changing customer expectations

Quick learner - Ability to grasp or quickly understand the process, objectives / intricacies of projects and move to delivery mode in a short span

Process improvement – Identify opportunities to optimise the process for quicker TATs, better quality, more insights etc

Attention to detail - Utmost importance to numbers, formatting etc

Multi-tasking capability -Effective time management and prioritization

Excellent Communication - Listening, reading, writing & speaking skills

Experience working with Business leaders/leadership groups

MS Office skills:Advanced level experience in Excel reporting & PowerPoint.

Knowledge of few Data Visualisation tools like Power BI, Tableau.

Excel – Pivot tables, look ups, filtering, conditional formatting, validation etc.

PPT – insert graphs/shapes, alignment, text justification, text margins etc.

High degree of professionalism and integrity
Desired skills:
Ability to manage delivery expectations of a small group of associate level resources

Self-motivated towards continuous learning and upskilling

Strong interpersonal skills - Confidence, maturity & ability to build strong client relationships

Cultural intelligence - Openness and willingness to think and work beyond own perspectives, awareness of one's own/ others cultures & impact on decisions

Emotional Intelligence - Showing a level of sensitivity while dealing with others, possess a high emotional quotient and capability to manage one's emotions to adapt to environments

Solution oriented - Ability to focus on solutions in case of ambiguity /uncertainties and not stuck with the problem

Display a positive attitude, interest to learn new things, capability to work under pressure and thinking out of the box.