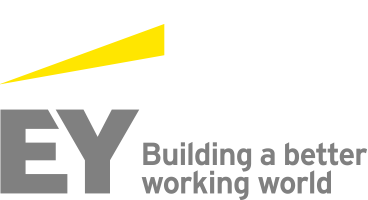 Job Information
EY
Senior Associate - Data Engineer, Advisory, Performance Improvement

in

Kuala Lumpur

,

Malaysia
Senior Associate - Data Engineer, Advisory, Performance Improvement
Advisory
Requisition # KUA0020E
Post Date Jan 10, 2019
ABOUT US
The EY Data and Analytics team are specialists in information management, advanced analytics and business intelligence. We implement the information-driven strategies and systems that offer the highest return on investment, profitability, and service or policy outcomes for our clients.
Our consultants work to create a lasting organisational culture that encourages people to use information and technology more creatively and more intelligently to get better business results.
Job description
As a Data Integration expert in EY Advisory Data and Analytics, you will deliver value-added services to our clients and you are required to be specialized in some or all of the following areas:
Data Integration architect in Information Management projects such as big data, Data Lake, data warehousing, No SQL databases and visualization design and implementation to Ernst & Young clients in the APAC region.

Client interactions to understand business and data requirements, data integration lifecycle and transformation rules from raw data state to the target state which include data mapping, data modelling and ETL transformation according to functional and non-functional requirements.

Studies data sources, analyzing and validating data objects including the identification of relationship among data objects, establishing data quality standards and transformation to achieve a timely and accurate target state availability.

Design and determine the right data models to be used at each stage of the data supply chain ranging from system of records to analytical data marts taking into account client scalability, extensibility, performance and storage requirements

Conceptualize and design data architecture in the cloud, with familiarity in at least one of the commercially available cloud platforms for analytics use cases

Instill data integration best practices and principles into the data integration design and development, meeting client's business needs while conforming with IT's defined standards.

Handle the operational aspect of the model adhering to the industry best practices and compliances by getting advice from managers.

Communicate effectively with the project manager & team regarding the progress of the project and be a role model to the team members in exhibiting the Ernst & Young best practices.
At Ernst & Young, we know it's your point of view, energy and enthusiasm that make the difference.
Client responsibilities:
Participate in Customer engagements, Proof of Concepts to project delivery Implementation.

Work effectively as an individual, a team and team leader, sharing responsibility, providing support, maintaining communication, and updating senior team members on progress.

Lead or help prepare project deliverables, reports and schedules that will be delivered to clients and other parties.

Develop and maintain productive working relationships with client personnel.

Build strong internal relationships within Ernst & Young Advisory Services and with other services across the organization.
People responsibilities:
Resourceful and independent, proactive engagements with internal team and client, delivering above expectations.

Maintain an educational program to continually develop personal skills and open to coaching and sharing knowledge and skills with the team.

Understand and follow workplace policies and procedures.
Skills requirements:
Bachelor degree and above in Statistics, Software Engineering, Information Systems Management or related fields.

Solid regional track record in achieving targets in a professional services firm in the Information Management sector.

Knowledgeable in various aspects of Information Management such as data lake, big data, data warehousing, data mart, operational data store, master data management frameworks and implementation methodologies.

End to end involvement in Data Repository (Data Lake, DWH, Big Data) project implementation lifecycle from requirements, design, development, testing and go live including deliverables and documentation development in Data Repository solutions, Database Architecture, Data Modelling, Extract-Transform-Load (ETL) and Visualization reporting.

NO SQL Database experiences would be an added advantage (Elastic Search, MongoDB, CouchDB)

Ability to establish personal credibility quickly and demonstrate expertise.

Ability to create a positive learning culture, coach and develop team members.
Additional skills requirements:
A bachelor's degree and approximately 3-8 years of related work experience.

Strong analytical and problem-solving skills.

Exposure to various technology platforms or industry will be an advantage.

Excellent oral and written communication skills.

Excellent command of written and spoken English.

A strong work ethic.

A willingness to travel to meet project needs; travel is estimated at 50%.
#LI-ANALYTICS