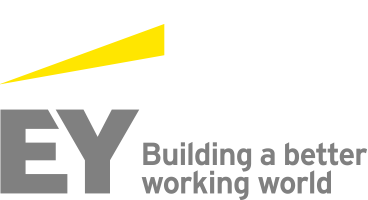 Job Information
EY

Assistant Consultant - Immigration, People Advisory Services - Open to flexible working

in

London

,

United Kingdom
Assistant Consultant - Immigration, People Advisory Services - Open to flexible working
Tax
Requisition # LON00GYN
Post Date Jan 24, 2020
The Global Immigration team sits within EY's People Advisory Services practice and is the largest single brand provider of immigration services managing a range of business immigration services for multinational clients wishing to send their employees to work overseas. These services typically centre on the compliance and legal issues in coordinating and filing their work and visa applications, subsequent work permit/visa extensions and passport/nationality issues.
The opportunity
EY's Financial Services Immigration practice is a high-pace, client service focused environment. Team members enjoy extensive contact with corporate clients within the Financial Services sector, assignees and EY contacts at all levels within the organisation.
Your key responsibilities
As a member of the Financial Services client service team you will participate in engagements and other related activities under the guidance and supervision of more experienced personnel. Responsibilities will include:
Clients
Demonstratecommitment to delivering high quality client service by delivering qualitywork product, free of errors

Meeting allassigned engagement commitments in a timely manner and accurately identifyproblems and exceptions.

Demonstrateability to work independently and proactively communicate with more seniormembers of the team to ensure timely delivery and review of key workproducts/activities.

Assist in datagathering and document preparation and filling of immigration applicationsand other client deliverables.

Gather andanalyse required information from client and external knowledge sources inorder to prepare suitable conclusions and recommendations as instructed bymore senior members of the team.

Prepare anddraft materials and communications for senior members of the practice forEY/client representation to immigration authorities and governmentofficials.

Supportday-to-day client liaison and discuss questions raised by client with theclient service team and ensure they are at all times advised of clientrelated issues as necessary.

Maintainup-to-date records of applicants' status and information in the trackingsystem.

Document alltasks, timelines, resource requirements to clarify scope and scale ofprojects.

Acquire basicknowledge of immigration project management methods, standards and tools.
People
Contributetowards the attainment of engagement goals and develop an understanding ofindividual responsibilities within the team and be open to receiving andproviding feedback at all times.

Follow acontinuing program of development in technical immigration and relatedareas as well as management skills consistent with the firm's professionaldevelopment requirements.

Support andparticipate in practice-wide activities such as recruiting learning andother people initiatives.
Quality & Risk
Demonstrate theawareness of EY risk management policies and procedures and supportengagement administration.

Ensure all timebookings are accurately and timely and achieve chargeable hour's target.
Markets
Identifybusiness opportunities within the Financial Services sector and supportclient pursuits.

Undertakesresearch to stay informed of market activity for select accounts andsectors.

Contributetowards account planning.

Support themanagement of key client relationships and build and strengthen ownnetwork within the firm and externally with individual clients.

Build effectiverelationships with other EY team members, individuals in otherdepartments, client peers and immigration community.
Skills and attributes for success
Demonstrate anawareness of basic immigration processes and requirements and keepinformed of current immigration developments in the country.

Document alltasks, timelines, resource requirements to clarify scope and scale ofprojects.

Good level ofwritten and verbal communication skills.

Excellent levelof attention to detail.

Basic commercialawareness.

Goodpresentation skills.
To qualify for the role, you must have
Experienceworking as an enthusiastic member of a team

Previousimmigration experience with particular reference to applications under theTier 2 General / Intra Company Transfer routes of the UK's Points BasedSystem, applications for leave / indefinite leave to remain and basicknowledge of EEA family permit / residence card and permanent residenceapplications under EU law / EU settlement scheme

Basic level oforganisation and prioritisation skills including ability to managemultiple assignments and work under pressure

Strong ITskills, including very good MsOffice (Word, Excel and Power Point), BITand local visa preparation software

Projectmanagement skills, plan and prioritize work, meet deadlines, monitor ownbudget
What we look for
Team player;ability to integrate with new teams quickly

Outgoing withgood relationship skills and the ability to deliver quality output

Excellentcommunicator in range of situations both written and oral

Changeorientated with flexible approach
What working at EY offers
We offer a competitive remuneration package where you'll be rewarded for your individual and team performance. Our comprehensive Total Rewards package includes support for flexible working and career development, and with FlexEY you can select benefits that suit your needs, covering holidays, health and well-being, insurance, savings and a wide range of discounts, offers and promotions. Plus, we offer:
Support,coaching and feedback from some of the most engaging colleagues around

Opportunities todevelop new skills and progress your career

The freedom andflexibility to handle your role in a way that's right for you
About EY
As a global leader in assurance, tax, transaction and advisory services, we're using the finance products, expertise and systems we've developed to build a better working world. That starts with a culture that believes in giving you the training, opportunities and creative freedom to make things better. Whenever you join, however long you stay, the exceptional EY experience lasts a lifetime.
If you can confidently demonstrate that you meet the criteria above,please contact us as soon as possible.
Join us in building a better working world.
Apply now.