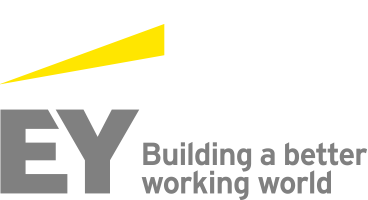 Job Information
EY

Corporate and Investment Banking Senior Consultant

in

London

,

United Kingdom
Corporate and Investment Banking Senior Consultant
Consulting
Requisition # LON00IKJ
Post Date Apr 27, 2021
In today's rapidly advancing world, what clients, EY people, and all stakeholders want and need from EY is changing – innovation and agility is more important than ever. In order to deliver long-term value for our clients at EY, we are looking for minds made for financial services who can meet these demands. 2020 has been a year like no other and we remain committed to building a better working world through supporting our clients during these unprecedented times.
This will mean using your technical knowledge as well as your ability to work in a team to deliver for your client. Our high performing team works with some of the most prestigious financial firms in the world, and as a Senior Consultant you will be an integral part of this.
At EY, we bring a breadth of core skills and experience to provide advice and help our global clients assess their options, improve operations and manage their risks as an enterprise wide discipline. We work closely with regulators to help us provide the top UK and EU financial institutions support on:
Strategicimplications of regulation and supporting with strategic changeinitiatives

Effectiveimplementation of regulatory directives

Remediation ofregulatory issues

Effectiveimplementation of risk management processes

Embedding a riskbased performance assessment
The Corporate and Investment Banking team works closely with a number of high profile Capital Markets and Investment Banking clients in this sector.
The team has undertaken a variety of engagements including implementation of processes around the identification of conduct risk, reviews of governance arrangements at Board and a senior management level, Control Framework development and implementation, Senior Manager & Certification Regime and LIBOR Transition programmes .
The team focuses on Banking Conduct and Controls across a number of regulatory areas. This creates a dynamic team environment providing our colleagues with a wealth of opportunities for personal growth and development. There are opportunities to work with traditional Investment Banks, large Commercial Banks specialising in wholesale capital markets finance and new to market disruptors and start-ups.
As a Senior Consultant in the Corporate and Investment Banking team, depending on experience and the type of engagement, you will be responsible for:
Produce, withlimited supervision, complete and accurate work as part of high performingclient engagement teams.

Build crediblerelationships with clients both by demonstrating industry knowledge, technicalskills and an ability to create and deliver analysis to support commercialdecision making.

Provide a varietyof support on client campaigns to support our business development, fromresearching new regulations and their potential impact to assistingeffective business implementation.

Develop seniorstakeholder and executive level presentations that are clear and insightful,translating EY services into meaningful value propositions for clientsthat drive business change.

Understanding andinterpreting regulations, including describing the impact of regulationson the business and discussing the impact of regulatory change with ourclients.

Regulatoryremediation and quality compliance testing.

Contract reviewsand analysing if requirements are adequately defined and documented.
You will also be a highly motivated and proactive individual, confident in working as part of a high performing team and demonstrate positive behaviors with regards to collaboration and maintaining an inclusive and supportive working environment.
Skills and Experience
Regulatoryexperience at the FSA/ FCA, a FTSE 100 Financial Servicesorganisation, one of the other Top 4 consultancies, oranother Advisory firm

Experience workingwith front office staff in an Investment Bank or Commercial Bank, such astraders / market facing roles or working in a second line function withdirect interaction with the front office.

Knowledge of CASS,governance, conduct risk, regulatory developments such as LiBOR Transition,MiFID 2 and Brexit Programmes would be beneficial.

Experience withlarge scale, transformational change programmes in Investment orCommercial Banking.

Strong academicbackground which could include the following: 2:1 degree, CII Exams ( FPC/ AFPC), CISI Level 4, Prince 2, CeMAP, CeFA and / or Other FinancialServices qualifications.

Good all roundfinancial services knowledge, including an understanding of the regulatoryenvironment and the wider banking sector, including current industrytrends and events.
What working at EY offers
We offer a competitive compensation package where you'll be rewarded based on your performance and recognized for the value you bring to our business. In addition, we offer;
§ The opportunity to manage a portfolio of talent within a designated service line
§ A collaborative environment where everyone works together to create a better working world
§ Excellent training and development prospects, both through established programs and on-the-job training
§ An excellent team of senior colleagues, dedicated to managing and varying your workload
About EY
As a global leader in assurance, tax, transaction and consulting services, we hire and develop the most passionate people in their field to help build a better working world. This starts with a culture that believes in giving you the training, opportunities and creative freedom to make things better. So that whenever you join, however long you stay, the exceptional EY experience lasts a lifetime.
EY offers an extended range of training courses from technical to 'soft skills' building out our client and market experience and making us stronger and better individually and as a firm as part of EY you will be encouraged to grow and develop throughout your career with us.
Our multi-disciplined teams work on a wider variety of clients and engagements cross-border to provide our clients with a consistent level of service and quality. As a result you may be required to travel, sometimes at short notice and sometimes for lengthy periods of time.
There are opportunities for flexible working.