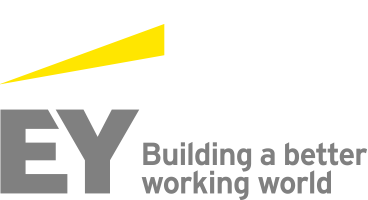 Job Information
EY

London Growth Hub Leader (Director)

in

London

,

United Kingdom
London Growth Hub Leader (Director)
Core Business Services
Requisition # LON00JPX
Post Date May 04, 2021
The opportunity
We have enjoyed two years of double-digit growth across the Private Market which is considered a key growth priority for the Firm. This is a really vibrant marketplace as evidenced by:
 Increasing PE Growth and asset innovation in Global and Mid-Market Funds;

 Companies increasingly choosing to remain private

 Number of start up, fast growth companies scaling up at a rapid pace; and

 The UK being the number three global location for Unicorns
To capitalise upon those market drivers and realise sustained growth as part of our overall UK 5 yr Growth Strategy, we now need to add a senior sales professional to lead our London Growth Hub. This role will compliment the number of skilled sales professionals who have joined over the last 2 years to drive our business forward across the country, scaling client relationships within dedicated Growth Hubs in our GEOs.
The role specification set out overleaf is for a London Hub Leader (Client Executive) to establish and scale a Growth Hub across the region to build on our existing Private market activity and presence across that marketplace, aligned to our Clients' desire for a single EY relationship holder who can ensure access to relevant service offerings, assets and networks.
Your key responsibilities
This individual will be dedicated to the London Private Marketplace empowered with both building out our existing footprint and growing our new client base across the key pillars of the Private strategy – fast growth, middle market private equity and family enterprise – focusing on key sectors aligned to the GEO strategy. They will operate on a client-centric, cross-service line basis, bringing rigour to the Growth Hub to expand existing activity across the region. The successful candidate will report to the Debbie O'Hanlon as Partner Lead for London Private and Brad Stead as overall GEO Sales Leader within Business Development. The three central areas of responsibility will be:
1. Commercial & Team leadership
Work with the London Private Leader and leadership team to align individuals and manage the business against Private specific commercial KPIs including

Existing accounts: Scaling cross-service line penetration in a defined number of existing accounts
-New client access, meeting activity and initial pipeline generation with specific targets to grow existing account portfolio
-A rolling view of top-10 must win deals across the region (working with teams to ensure we maximise our chances of success); and
-A clear assessment of overall pipeline health in line with our five-year growth ambition
Manage a team of existing sales professionals and build out the capability and resources in line with the investment strategy and expansion plans

Playing a leading role in continuing to leverage and enhance the Entrepreneur of The Year Programme as a key means of extending our brand, regional network and pipeline across the London GEO

Ensure that EY sales tools, such as 7Drivers of Growth, and overall methodology is applied in a tailored manner to Private – learning from and sharing with other regional hub leaders as an active team member

Qualify and where relevant create clear specific plans to maximise the opportunity presented by

Early-stage, high-growth businesses - "Fast Growth"

Mid-Market Private Equity relationships and sponsors

EY Acquisitions with books of business focused on the private market

Third-party networks & platforms such as Be The Business and The Growth Stage
2. Revenue generation, identifying and developing new business
Supporting the development of a structured go-to-market plan that aligns to current and emerging components of the London economy and market

Playing a key sales role in originating, developing and closing opportunities across a dedicated portfolio of your own accounts as well as helping your team to build theirs

Understand client needs and value drivers to enhance new business origination, build a personal pipeline of opportunities and establish connections to relevant expertise within the Firm

Leverage thought leadership and develop relevant talk tracks for private clients that highlight outcomes that we delivered / risks that we have mitigated for similar organisations

Coach colleagues across the spectrum of go-to-market activity, building their confidence and skill set
3. Client experience
Clear understanding of client opportunities and risks across the private spectrum – in particular fast growth/scale up business, those that are backed by Private Equity, and Family enterprise

Establishing a client experience programme across the client base that informs ongoing go-to-market plans via clear client insights

Become personally proficient in a selected number of key assets to engage with and add value to clients and prospects alike – starting with the EY Seven Drivers of Growth

Develop a personal brand across the London market as a trusted business advisor

Proactively share experiences across the market with regional growth hub colleagues and the wider Private community to enhance knowledge and storytelling
Skills & attributes for success
Origination mindset and experience – clear track record of developing a range of opportunities and business development skills across companies within London & M25 geography

Experience of a team-based sales environment – collaborating with peers and subject matter experts alike

Relevant and current insights of and credibility within the London marketplace across a range of sectors

Necessary EQ/IQ to navigate and influence within a partnership structure

Experience of growing and coaching teams collaboratively in the market

Proven market maker/originator of relationships converting cold/new clients into long term sustainable, revenue generating

accounts

Background working in private, mid-market, SME client space with a focus on TMT, CPR or Life Sciences

Proven experience as a driven individual who possesses the hard and soft skills necessary to drive transformational performance across our portfolio of accounts and solutions.

Ability to build high-impact c-suite relationships quickly and sustain them.

Strong content expertise (technical/sector).

Strong change agent skills. The ability to flex personal style as required.

Expert client/stakeholder management and client/stakeholder relationships skills.

Ability to team with and influence technical partners to formulate the best strategy to serve the client/stakeholder.

Ability to bring new ideas and innovation to deliverables with a strong focus on transformative digital, managed service and/or technology based solutions.

Strong ability to handle and resolve conflict.

Strong ability to focus on commercial outcomes that align with the interests of our clients.

Leading and credible social media profile
What we offer
We offer a competitive remuneration package where you'll be rewarded for your individual and team performance. Our comprehensive Total Rewards package includes support for flexible working and career development, and with FlexEY you can select benefits that suit your needs, covering holidays, health and well-being, insurance, savings and a wide range of discounts, offers and promotions. Plus, we offer:
Continuous learning: You'll develop the mindset and skills to navigate whatever comes next.

Success as defined by you: We'll provide the tools and flexibility, so you can make a meaningful impact, your way.

Transformative leadership: We'll give you the insights, coaching and confidence to be the leader the world needs.

Diverse and inclusive culture: You'll be embraced for who you are and empowered to use your voice to help others find theirs.
Please note
Prior to finalizing your application, you will be asked to provide personal information across several dimensions of diversity and inclusiveness. The information you provide is kept entirely confidential and will not be used to evaluate your candidacy. We collect this data to help us analyse our recruitment process holistically and implement actions that promote diversity and inclusiveness. While optional, we encourage you to provide this information to hold us accountable towards our goal of building a better working world. Read more about our commitment to diversity & inclusiveness. We ask because it matters!
If you can demonstrate that you meet the criteria above, please contact us as soon as possible.
The exceptional EY experience. It's yours to build.
Apply now
#LI=P
Who we are
EY is committed to being an inclusive employer and we are happy to consider flexible working arrangements. We strive to achieve the right balance for our people, enabling us to deliver excellent client service whilst allowing you to build your career without sacrificing your personal priorities. While our client-facing professionals can be required to travel regularly, and at times be based at client sites, our flexible working arrangements can help you to achieve a lifestyle balance.
#LI-P