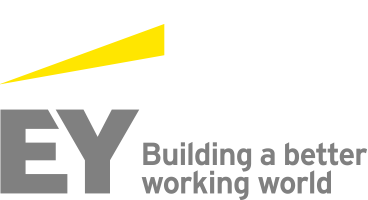 Job Information
EY

Senior Manager, Finance Change Delivery - Financial Planning & Analysis

in

London

,

United Kingdom
Senior Manager, Finance Change Delivery - Financial Planning & Analysis
Consulting
Requisition # LON00IMR
Post Date Sep 15, 2020
The Finance Business Consulting team is looking for a Senior Manager level professional with strong experience in Financial Planning and Analysis (FP&A) and track record of delivering Finance transformation across Banking, Capital Markets and Insurance. We are seeking people who can apply their change, line or technology skills to design and deliver solutions and support our clients achieve their desired business outcomes.
We are looking for an experienced individual who is highly motivated, professional and passionate about what they do, and who will further add to the continued success of our team.
Location
Based in London (other locations in our UK National Markets offices will be considered), but as part of a global organisation, the role will involve working with our UK and Global FS clients. International assignments are also a possibility.
YourResponsibilities
As a Senior Manager within our Finance Business Consulting team you will specialise in FP&A across Banking, Capital Markets and Insurance and will work closely with Finance clients, lead project teams, and provide insights and advice to support clients make decisions about their business. You will be responsible to drive growth of the practice, alongside some of the most highly regarded colleagues within the Financial Services industry.
Specific responsibilities include but not limited to:
· Delivering large-scale and complex FP&A projects by managing the project team, assessing engagement risks, driving conclusions, and reviewing / challenging the output produced by the team
· Creating solutions thatare aligned to client`s Business and IT Strategies and leverage commonsolutions and services to meet key project goals

·Leading and implementing business readiness and providing post-implementationsupport post go-live

· Managing onshore and offshore delivery teamsincluding reviewing / challenging outputs produced by team members andproviding guidance to junior team members
· Being responsible for financial and contractual management of client engagements, including managing margins, scope and statements of work,
·Creating an environment that encourages Financeinnovation and leading new and improved ways of working, delivery models and /or technological advancements
· Developing strong internal networks, building client relationships and managing and driving growth of EY accounts
· Leading business development activities and identify opportunities, leading proposals and bid teams and managing development and delivery of high-quality proposals
· Leading the growth of the practice via sharing of knowledge and experience as well asdemonstrating great depth of specialism by contributing to EY Point of views,development of solutions, engagement tools, and accelerators
· Training, coaching, and supervising junior staff
· Monitoring staff availability, chargeability and supporting the development of less utilised staff
· Contributing to your development and the team's technical skills by demonstrating inclusive behaviours and establishing a culture of highest performing teams
· Keeping up to date with industry news and developments to support business development opportunities and solutions
· Providing quality assurance and monitoring risks, managing assignment teams and third parties, liaising with service line teams and functional specialists
Skills
Confident and comfortable withuncertainty and ambiguity in a project environment

Demonstrate strong leadership expertise across engagement andpractice teams

Display excellent communication and presentation skills to peopleacross all levels of an organisation

Able to apply logic and problem solvingto complex Finance business problems

Knowledge of the key issues andchallenges facing CFOs in the financial services sector

Take personal responsibility for the quality of outcomes

Instil a positive team mentality, treating colleagues with respect andcreating an inclusive culture

Comfortable and confident to engage withsenior stakeholders, internally and externally

Extremely comfortablewith Excel and PowerPoint and ability to balance communication of headlinemessages supported by detailed analysis
ProfessionalExperience
Typical experience may include, whilst not limited to:
Experience of working in a consultingrole in financial services (Banking, Capital Markets or Insurance), or atransformation role in industry, focusing on the Finance, Risk /Regulation or Treasury function

Experience in leading delivery oflarge-scale Finance change programmes in Financial Services and demonstrableexperience of leading change gained from:

hands-on consulting experience at a Big4, or top tier consulting firm within Financial Services, or

leading change programmes at aFinancial Services organisation, or

leading a Line function at a FinancialServices organisation

Experience of working within the Financeor Accounts department with good understanding of the Planning Budgeting andForecasting, and related management reporting

Hands on experience of FP&A transformation

Experience including, leading the end toend FP&A implementation requirement gathering, design, technicalspecification, build, testing, business readiness, training through togo-live and post go-live support.

User and / or developer experience ofEPM vendors and solutions (Oracle, Anaplan, Tagetik, Onestream, AdaptiveInsights etc);

Exposure to an FP&A lifecycle(Planning, budgeting, forecast, Enterprise wide KPI & reportingframework, Profitability/cost analysis)

Experience of designing, transforming andimplementing Finance Operating Models with good understanding of how data,process, controls, people and technology come together to shape theoperating model

Accounting and regulatory change e.g.IFRS9, IFRS17, IBOR, ViR – supporting clients to understand and addresscomplex change, and leading delivery of programmes / projects

Good understanding of how to leverageCloud and other emerging technologies
Qualifications
A first level university degree, 2:1 (or equivalent) or above is desirablebut not compulsory

An accounting qualification (ACA, ACMA, ACCA) applied in afinancial institution would be desirable, but not essential
About EY
And with a commitment to hiring and developing the most passionate people, we'll make our ambition to be the best employer by 2020 a reality.
If you can confidently demonstrate that you meet the criteria above, please contact us as soon as possible.
Join us in building a better working world.
Apply now
Who we are?
EY is committed to being aninclusive employer and we are happy to consider flexible working arrangements.We strive to achieve the right balance for our people, enabling us to deliverexcellent client service whilst allowing you to build your career withoutsacrificing your personal priorities. While our client-facing professionals canbe required to travel regularly, and at times be based at client sites, ourflexible working arrangements can help you to achieve a lifestyle balance
Please note: Prior to finalising your application, you will be asked to provide personal information across several dimensions of diversity and inclusiveness. The information you provide is kept entirely confidential and will not be used to evaluate your candidacy. We collect this data to help us analyse our recruitment process holistically and implement actions that promote diversity and inclusiveness. While optional, we encourage you to provide this information to hold us accountable towards our goal of building a better working world. We ask because it matters!