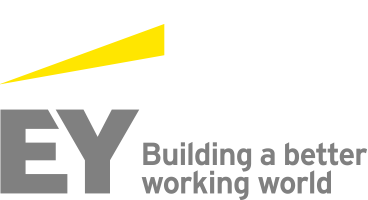 Job Information
EY

Senior Manager, Technology Risk, FS, London

in

London

,

United Kingdom
Senior Manager, Technology Risk, FS, London
Consulting
Requisition # LON00IOH
Post Date Apr 13, 2021
Technology is at the heart of most modern organisations. As well as opening a world of opportunities, technology exposes organisations to a variety of risks. We help our clients to identify and manage these risks to protect their stakeholders.is to translate uncertainty into confidence so that performance is accelerated. Confidence accelerates performance and our work – primarily IT External Audit Support (known in EY as Financial Audit IT (FAIT), System and Organisation Control Reporting (SOCR), and IT Internal Audit (IA) – provides needed confidence to decision-makers. Our independent assurance and assessment capabilities provide clients with a candid and reliable overview of their technology risk landscape and can be used by our clients to build trust and confidence with investors, management, customers and other key stakeholders or when required by regulation.
As a Senior Manager within our Technology Risk team, you will help our clients identify and manage their technology risks whilst simultaneously gaining skills to develop a career in a fast growing professional services organisation. Working with some of the world's most prestigious Financial Service (FS) organisations you will be an integral part of our Technology Risk team, part of Advisory within EY UK.
The opportunity
As a Senior Manager you will be an influential member of our FS Technology Risk team and you will have the opportunity to work on a range of IT Consulting and Assurance projects, including IT External Audit Support (known in EY as FAIT or Financial Audit IT), IT Internal Audit, IT components of Regulatory Reviews and other assurance activities (e.g. client money, Solvency II, IFRS17, Section 166, Service Organisation Controls Reporting), Operational Resilience, Emerging Technology risk, Trust in Robotics Process Automation and controls related work within FS. This portfolio also includes working alongside with our wider Consulting and Assurance colleagues to help clients protect their reputation by mitigating their business, financial reporting and IT risks, on a broad range of topics where design or effectiveness reviews over IT and data controls are required.
We are a market leader across Big-4 with new major audit wins across Financial Services clients, with significant revenue growth projected in 2021. We are also continuing to evolve our capability to innovate and automate which also places us ahead of our competition. We have a clear focus on delivering high-quality, high-profile, multi-discipline, multi-country projects, helping clients solve their most complex IT and data issues with a clear focus on quality. We are part of asingle integrated financial services teamwith over 150 people dedicated in the UK as part of wider FSO EMEIA Technology Risk team consisting of over 500 people, serving some of the largest financial services institutions in the world.
Your key responsibilities
An important part of your role as a Senior Manager is to establish, maintain and strengthen relationships both internally and in the market, i.e. become a trusted advisor to your clients across various sectors (e.g. Banking and Capital Markets, Insurance and Wealth and Asset Management). You'll help create a positive learning and diverse culture and will coach and counsel junior team members to help them develop. In line with our commitment to quality, you'll also have a key role in ensuring exceptional client service and delivery. At the same time as maintaining strong client relationships and delivering high quality outcomes you will need to manage multiple client teams, leading IT internal audit engagements, external audit integration, or SOC reporting to agreed time and cost budgets. The range of engagements with which our team is involved means that there is a flexible and dynamic team environment providing you with a wealth of opportunities for personal growth and development by working across audit and consulting domains.
Skills and attributes for success
Learning about EY, our clients and their businesses

Understanding the IT landscape of some of our biggest clients, including their adoption of cloud, use of Artificial Intelligence and Robotic Process Automation, and assure and advise on the associated risks

Coordinate, plan and deliver IT audit engagements and ICOFR procedures, SOC reporting, IT external audits, internal audits and IT internal controls

Managing client relationships and expectations

Excellent project management skills and experience in managing engagement economics, including but not limited to budgeting, billing and fee management

High quality outcomes and deliverables underpinned by a keen attention to detail

Demonstrate a thorough understanding of business processes and complex information systems and apply knowledge to client situations

Use extensive knowledge of the client's business/industry to identify technological developments and evaluate the impacts on the client's business

Building relationships with colleagues across the business, supporting them and promoting a collaborative culture and design innovative audit approaches

The ability to inspire teamwork and responsibility with engagement team members, and use current technology and tools to enhance the effectiveness of deliverables and services

Getting involved with industry research and client thought leadership
To qualify for the role you must have
A demonstrable professional experience in managing and delivering complex and global IT external Audits (FAIT) on major Banking, Capital Markets firms/Investment Banks, Asset Managers, and Insurance clients

Good technical understanding of SOX, J-SOX and IT auditing methodologies

Hands on experience in managing and delivering IT general controls (ITGC), IT automated controls audit

Third Party Controls Reporting – SOC1, SOC2, SOC3, ISAE3402, AAF

Experience with Audit analytics and automated control testing

Experience in managing a large portfolio of external audit clients and to deliver IT audit services to this portfolio to time, budget and high audit quality

Experience in managing and delivering client engagements including scoping, financial management, managing delivery risk, production, quality and review of deliverables.

Hand on approach to build and maintain excellent relationships across a range of FS clients and other stakeholders.

Experience within the FS industry and a sound understanding of the FS technology landscape

Thorough understanding of UK and EMEIA FS regulatory environment
Ideally, you'll also have
Ability to engage with diverse stakeholders and manage cross functional projects

Ability to manage multiple stakeholder communities with varying levels of experience

A passion for providing organisations the trust and confidence that will enable them to adopt emerging technologies, manage IT risks and accelerate performance

An eagerness and track record in establishing and leading high-performance teams and supporting and coaching individual team members

PRINCE2 or other specialised IT certifications
What we are looking for
You'll be a trusted business advisor to our clients, specialising within the IT Assurance field, so they'll look to you to ask and answer the questions nobody else has asked yet and then develop and execute an effective service. If you're ready to take on a wide range of responsibilities and are committed to build a better working world by helping organisations to identify and manage their technology risks whilst simultaneously gaining skills to develop a career in professional services., this role is for you.
What working at EY offers
We offer an attractive remuneration package where you'll be rewarded for your performance. Our comprehensive Total Rewards package includes support for flexible working and career development, and with FlexEY you can select benefits that suit your needs, covering holidays, health and well-being, insurance, savings and a wide range of discounts, offers and promotions. Plus, we offer:
Support, coaching and feedback from some of the most experienced and engaging colleagues around

Opportunities to develop new skills and progress your career

The freedom and flexible working environment to handle your role in a way that's right for you

Defined career paths, investment in formal Learning & Development, career mobility opportunities, and a clear focus on fostering a diverse and inclusive culture.
About EY
At EY, our purpose is Building a better working world. The insights and quality services we provide build trust and confidence in the capital markets and in economies the world over. We develop outstanding leaders who team to deliver on our promises to all of our stakeholders. We bring diverse ideas, backgrounds and mindsets together Whenever you join, however long you stay, the exceptional EY experience lasts a lifetime.
If you can demonstrate that you meet the criteria above, please contact us as soon as possible.
Join us in building a better working world.
Apply now.
Please note: Prior to finalizing your application, you will be asked to provide personal information across several dimensions of diversity and inclusiveness. The information you provide is kept entirely confidential and will not be used to evaluate your candidacy. We collect this data to help us analyse our recruitment process holistically and implement actions that promote diversity and inclusiveness. While optional, we encourage you to provide this information to hold us accountable towards our goal of building a better working world. We ask because it matters!