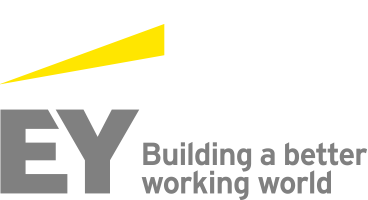 Job Information
EY

Senior Product Designer – EY's Hive

in

London

,

United Kingdom
Senior Product Designer – EY's Hive
Tax
Requisition # LON00GZ0
Post Date Sep 10, 2019
About the Team:
It is our mission to transform the working lives of finance and tax professionals. We are responsible for the innovation and development of human-centric products within EY. Our approach is to prototypes ideas, get feedback from our customers and scale the very best ideas.
At the heart of our business, is our people. Good people, supported by good internal practice, are the building blocks for making the impossible possible. We are looking for a Senior Product Designer that will help us to design engaging, innovative applications that we can build and take to market quickly.
What you will you will do:
· Mentor an effective Product Design team made-up of mid-level product designers, junior product designers and business analysts. You will:
o Work with the product and development teams to build engaging designs and solutions
o Be responsible for the day-to-day management of a design team (see below)
· Act as the technical design lead for either UI or UX as part of the design team.
· Manage your portfolio of products within the Innovation Hive creating designs that help us get excellent feedback on rapid prototypes
· Work closely with the Product and Development teams, and report to the Principal Designerto help deliver high quality commercial applications quickly.
· Coach and encourage more junior Product Designers through constant learning to improve their skills
· Manage junior and mid-level Product Designers reviewingtheir work product and providing feedback
· Coach Business Analysts to develop an understanding of design processes such as producing wireframes, performing user research, etc.
· Responsible for creating design standards and a component library , liaising with external suppliers
· Work with Product teams to turn rough ideas and sketches into beautiful polished designs
· Responsible for bringing ideas to life at internaland external client workshops by creating interactive demos and leading elements of client workshops
· Collaborate with customers and team members to create an outstanding user experience based on your deep understanding of Product Design
· Continuously research, evaluate and present UI/UX solutions
You will definitely need:
· Relevant experience in ProductDesign , good understanding of design in general and comfortable with related design disciplines like UXDesign , UI Design , IA and Service Design
· Ability to show creative intuition , able to apply a wide range of DesignThinking techniques , able to deliver innovativeconceptual thinking
· The right analytical and technicalmind-set and skills to work out the details to deliver real value to the product
· Ability to balance the perfect experience against the ability to ship early and learn
· Experience running design workshops
· Proven experience with Design Systems, grid frameworks, delivering to and creating style guides and other responsive design experience
· Experience managing and coaching junior team members.
· Experience working alongsidedevelopers in a continuous and iterative way (as part of an Agile team within Scrum)
· Recognised Degree or similar experience (essential) and Masters (desirable)
· Proficient in design tools such as Sketch, Adobe CS, InVision, Marvel
You are:
· Curious - you like to understand why things are done the way they are, and how they could be continuously improved
· Collaborative – you work well with others to develop a stronger outcome than achieved individually. You seize learning and knowledge sharing opportunities
· Empathetic - you take the time to understand what drives other team members, what motivates them and how to achieve mutual objectives
· Humble - you actively seek feedback, and feel comfortable providing it to others. You are not overly influenced by organisational hierarchy
· Reflective - you are comfortable re-evaluating your view when presented with contrasting facts and your opinions
· Energetic – you are excited by what you do and you bring an enthusiasm to your job
· Agile – you are passionate, spirited, live and breathe agile
Who we are
EY is committed to being an inclusive employer and we are happy to consider flexible working arrangements. We strive to achieve the right balance for our people, enabling us to deliver excellent client service whilst allowing you to build your career without sacrificing your personal priorities. While our client-facing professionals can be required to travel regularly, and at times be based at client sites, our flexible working arrangements can help you to achieve a lifestyle balance.