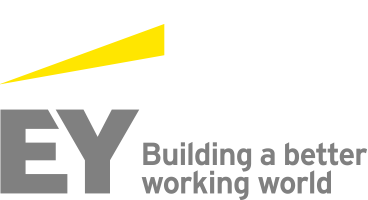 Job Information
EY

Data Analytics Senior Consultant (m/f) Wanted!

in

Luxembourg

,

Luxembourg
Data Analytics Senior Consultant (m/f) Wanted!
Consulting
Requisition # LUX001QC
Post Date Sep 15, 2020
Data Analytics Senior Consultant (m/f) Wanted!
We're looking for our new colleague who will be partof our Data & Analytics team
About EY
As a global leader in assurance, tax, transaction and advisory services, we're using the finance products, expertise and systems we've developed to build a better working world. That starts with a culture that believes in giving you the training, opportunities andcreativefreedom to make things better.Whenever you join, however long you stay, theexceptionalEY experience lasts a lifetime.And with a commitment to hiring and developing the most passionate people, we'll make our ambition to be the best employer by 2026 a reality.
Inline with our corporate culture , wesupport you in developing your potential by focusing on topics of diversity,opportunity equality, life balance, further training and internationality.

Gainexperience - we want you to experience more at EY and foryou to gain new insights within one of the leading audit and consultingcompanies.

Fosteryour development - You will explore our exciting workingenvironment, receive individual mentoring and benefit from getting to know thebroad spectrum of our clients

Building a Network - make valuable contacts for your further career and get to know colleagueswith different skills, educational and geographical backgrounds. You willdiscover: The ways of working and thinking in a global company are diverse!
About the job/team
Within the digital consulting team at EY Luxembourg you will deliver transformative solutions to clients that are aligned to industry best practices and provide thought leadership in data space. You will use statistics, data mining, machine learning and deep learning techniques to deliver data driven insights for clients and you will gather models' requirements, design experiments and analyses, query and manipulate data, build and deploy predictive models, and interpret the outcomes for consumption by client leadership.
About you
You have the ability to creatively take on new challenges and work outside your comfort zone. You are highly motivated to deliver both independently and as a team player. You are a problem-solver with attention to details and you can translate complex models into visuals and actionable insights. We are looking for someone with excellent communication and presentation skills and who is organized, flexible and able to manage several tasks.
To qualify for the role, youmust have at least 5 years + proven experience as well as
Diplomas
A master's degree orequivalent certification in Computer Science, Information Systems, Mathematics,Engineering or other appropriate academic majors
Data Engineering &Architecture
Strong proficiency in databasetechnologies i.e. SQL and Big Data technologies e.g. Apache Spark on Databricksetc.

At least 2 majorimplementations using Databricks.

Proven record of conceptionand implementation of one Data Warehouse.
Data Science & Analytics
Conception and Implementationof at least 2 major Data Science solution

Strong knowledge of at leastone open source analytics language (e.g. R, Python, or Weka) is mandatory.

Advanceddata mining and transformation skills.

Ability tobuild a wide variety of analytical models, including (but not limited to)decision trees, random forest, linear & logistic regression, market basket,neural networks, naïve Bayes, and support vector machines

Ability tocreate reports and analysis using BI reporting tools (Power BI, QlikView or Tableau)
Managing skills
Demonstrated strongrelationship management skills with internal & external clients (e.g.management, peers and colleagues).

Proven ability to find common ground anddevelop collaborative approaches; experience influencing outcomes withoutdirecting or commanding

Strong project management skills including,critical ability to coordinate and balance multiple projects in atime-sensitive environment, under pressure, and meeting deadlines.
Additional Knowledge
Knowledgein coding/programming (JS Stack is a plus)

Fluent language skills inEnglish, French and/or German language skills are considered an asset
Ideally, you'll also have
Any additional language skillwill be considered as an asset
Application process
EYis committed to be an inclusive employer and we are happy to consider flexibleworking arrangements. We strive to achieve the right balance for our people,enabling us to deliver excellent client service whilst allowing you to buildyour career without sacrificing your personal priorities. While ourclient-facing professionals can be required to travel regularly, and at timesbe based at client sites, our flexible working arrangements can help you toachieve a lifestyle balance.
In our recruitment process, you will be contacted first for an initial phone call to get to you know a bit more and discuss salary and packages. Then you will be invited for some interviews either in our office or via Skype. Eventually you will be informed of our decision.
If what you read inspires you, then do not hesitate to click on the apply button or contact Clara Fassbender and we'd love to hear more from you because whenever you join, however long you stay, the exceptional EY experience lasts a lifetime.
Makeyour mark.
Apply now.