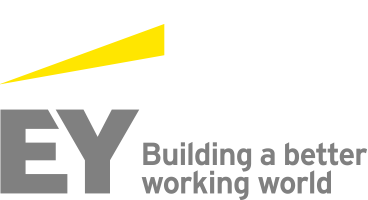 Job Information
EY

Manager (m/f) Wanted! Accounting Compliance and Reporting Services team

in

Luxembourg

,

Luxembourg
Manager (m/f) Wanted! Accounting Compliance and Reporting Services team
Assurance
Requisition # LUX001NS
Post Date Jun 09, 2020
Manager (m/f) Wanted!
We're looking for our new colleague who will be partof our Accounting Compliance and Reporting Services team
About EY
As a global leader in assurance, tax, transaction and advisory services, we're using the finance products, expertise and systems we've developed to build a better working world. That starts with a culture that believes in giving you the training, opportunities and creative freedom to make things better.Whenever you join, however long you stay, theexceptionalEY experience lasts a lifetime.And with a commitment to hiring and developing the most passionate people, we'll make our ambition to be the best employer by 2026 a reality.
Inline with our corporate culture , wesupport you in developing your potential by focusing on topics of diversity,opportunity equality, life balance, further training and internationality

Gainexperience - we want you to experience more at EY and foryou to gain new insights within one of the leading audit and consultingcompanies.

Fosteryour development - You will explore our exciting workingenvironment, receive individual mentoring and benefit from getting to know thebroad spectrum of our clients

Building a Network - make valuable contacts for your further career and get to know colleagueswith different skills, educational and geographical backgrounds. You willdiscover: The ways of working and thinking in a global company are diverse!
Aboutthe job
Working closely with a team, you will be responsible for the accounting and tax compliance of a widely diversified client portfolio. You will be the primary contact for your clients, managing their expectations and building lasting relationships with them. You will be responsible for all communications with external / internal stakeholders related to your portfolio. You will also be responsible for all administrative duties related to your client portfolio (invoicing, quotations, daily queries etc…).
Aboutyou
You are flexible, dynamic with excellent communication skills and have a real team spirit. You are capable of multitasking. You are open minded to work on other related projects (process improvements, trainings, software etc…).
We offer a friendly yet challenging work environment. You can be sponsored for certifications and join ongoing trainings to improve your skills in an international environment full of development opportunities. The following steps are up to you!
Toqualify for the role you must have
AUniversity degree (minimum Bachelor BAC+3 degree) in accounting, finance,business administration or economics;

Aminimum of 5 years in a similar work environment;

Astrong experience in the preparation of financial statements in Lux GAAP;

Verystrong financial/accounting and analytical skills;

Priorexperience in a supervisory role (support, coach etc…);

Workingknowledge of income tax and VAT rules and principles;

A goodknowledge of Luxembourg regulatory compliance environment (eCDF, BCL, CSSF);

Afluent level in English.
Ideally,you'll also have
Experiencewith Real Estate/Private Equity structures;

Anexperience in the preparation of financial statements in another GAAP;

Afluent German or French level.
Application process
EY is committed to being an inclusiveemployer and we are happy to consider flexible working arrangements. We striveto achieve the right balance for our people, enabling us to deliver excellentclient service whilst allowing you to build your career without sacrificingyour personal priorities. While our client-facing professionals can be requiredto travel regularly, and at times be based at client sites, our flexibleworking arrangements can help you to achieve a lifestyle balance.
In our recruitment process, you will be contacted first for an initial phone call to get to you know a bit more and discuss salary and packages. Then you will be invited for some interviews either in our office or via Skype. Eventually you will be informed of our decision.
If what you read inspires you, then do not hesitate to click on the apply button or contact Clément Rieutort ( clement.rieutort@lu.ey.com ) and we'd love to hear more from you because whenever you join, however long you stay, the exceptional EY experience lasts a lifetime.
Join us in building a better working world.
Apply now.