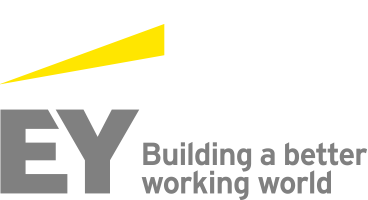 Job Information
EY

T24 Core Banking Transformation Senior Consultant (m/f) Wanted!

in

Luxembourg

,

Luxembourg
T24 Core Banking Transformation Senior Consultant (m/f) Wanted!
Consulting
Requisition # LUX001QT
Post Date Sep 25, 2020
T24 Core Banking Transformation Senior Consultant (m/f)Wanted!
We're looking for our new colleague who will be partof our Technology Consulting practice
About EY
As a global leader in assurance, tax, transaction and advisory services, we're using the finance products, expertise and systems we've developed to build a better working world. That starts with a culture that believes in giving you the training, opportunities andcreativefreedom to make things better.Whenever you join, however long you stay, theexceptionalEY experience lasts a lifetime.And with a commitment to hiring and developing the most passionate people, we'll make our ambition to be the best employer by 2026 a reality.
Inline with our corporate culture , wesupport you in developing your potential by focusing on topics of diversity,opportunity equality, life balance, further training and internationality.

Gainexperience - we want you to experience more at EY and foryou to gain new insights within one of the leading audit and consultingcompanies.

Fosteryour development - You will explore our exciting workingenvironment, receive individual mentoring and benefit from getting to know thebroad spectrum of our clients.

Building a Network - make valuable contacts for your further career and get to know colleagueswith different skills, educational and geographical backgrounds. You willdiscover: The ways of working and thinking in a global company are diverse!
About the job
Our IT consultants help our clients to design and execute enterprise-wide performance transformation initiatives. Our activities range from strategy formulation and strategic analysis to the design of new operating models, the reengineering of processes and organizations, the management of business/ IT transformation programs and the selection and implementation of banking systems.
About you
You are a real team player who can build relationships at all levels. You are highly self-driven, well-structured yet flexible and able to adapt while your curiosity and open-minded attitude help you add substance to your well-rounded profile. This, together with an ability to work well under pressure in a demanding environment, makes you the perfect candidate for pursuing a career in consulting within a world-class professional services firm.
While contributing to client engagements, you will widen your scope of expertise and gain more responsibility as your level of experience increases. Through formal and on-the-job training and mentoring, you will develop valuable leadership skills that will not only make you effective in your role but will help you reach your career objectives.
To qualify for the role youmust
Hold aMaster's degree or equivalent certification in IT, Engineering, BusinessAdministration, Economics or Finance.

Have atleast 4-5 years of relevant work experience in the financial services industrypreferably in Luxembourg in a Big 4 firm or another international consultingfirm or in a comparable role at a financial services organization

Possessexpertise in one of the following Temenos Product Suites

Temenos Transact (specific expertise in T24 Securitiesand Arrangement Architecture will be an advantage)

Temenos Infinity (experience in UXP and/orKony)

Have handson experience in driving Process Led Workshops, Gathering Business Requirements(BRD) and Drafting Functional/Technical Specifications

Have handson experience in setup of Parameter Tables on Temenos Transact

Show a goodunderstanding of processes in Retail and Private Banking plus general knowledgeof the regulatory environment shaping this industry

Demonstratea strong client focus and interpersonal skills to develop relationships withclients

Possessexcellent writing, communication and presentation skills

Have thewillingness to learn and develop

Be fluent inEnglish. French and/or German would be preferable with any other language beingan advantage.
Application process
EYis committed to being an inclusive employer and we are happy to considerflexible working arrangements. We strive to achieve the right balance for ourpeople, enabling us to deliver excellent client service whilst allowing you tobuild your career without sacrificing your personal priorities. While ourclient-facing professionals can be required to travel regularly, and at timesbe based at client sites, our flexible working arrangements can help you toachieve a lifestyle balance.
In our recruitment process, you will be contacted first for an initial phone call to get to you know a bit more and discuss salary and packages. Then you will be invited for some interviews either in our office or via Skype. Eventually you will be informed of our decision.
If what you read inspires you, then do not hesitate to click on the apply button or contact ClaraFassbender and we'd love to hear more from you because whenever you join, however long you stay, the exceptional EY experience lasts a lifetime.
Join us in building a better working world.
Apply now.