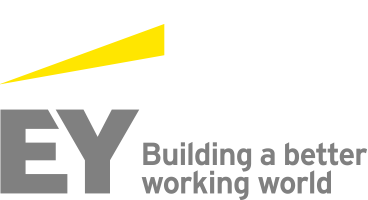 Job Information
EY

Government and Public Sector - Data Analytics Senior Consultant - TS/SCI FS Poly

in

McLean

,

Virginia
At EY, you'll have the chance to build a career as unique as you are, with the global scale, support, inclusive culture and technology to become the best version of you. And we're counting on your unique voice and perspective to help EY become even better, too. Join us and build an exceptional experience for yourself, and a better working world for all.
Government and Public Sector - Data Analytics Senior - TS/SCI FS Poly
What if your career could have a lasting impact on you, and on the world?
Here at EY, you'll have the chance to build a truly exceptional experience. We'll empower you with the latest technology, surround you with high-performing teams, and provide the global scale and diverse and inclusive culture you need to discover your full potential. Through our coaching and training programs, you'll develop the skillsets you need to stay relevant today and in the future – all while building a network of colleagues, mentors, and leaders who will be on the journey with you at EY and beyond.
The exceptional EY experience. It's yours to build.
The opportunity: your next adventure awaits
Our Data and Analytics team helps apply cutting edge technology and techniques to bring solutions to our clients. As part of that, you'll sit side-by-side with clients and diverse teams from EY to create a well-rounded approach to advising and solving challenging problems (some that not been solved before). No two days will be the same, and with constant research and development, you'll find yourself building knowledge that can be applied across a wide range of projects now, and in the future. You'll need to have a passion for continuous learning, stay ahead of the trends, and influence new ways of working so you can position solutions in the most relevant and innovative way for our clients. Whether you have architectural and data experience, specialize in the math behind data algorithms, or are an expert at ensuring data is clean and correct, you can expect heavy client interaction in a fast-paced environment and the opportunity to develop your own career path for your unique skills and ambitions.
What we look for
You have an agile, growth-oriented mindset. What you know matters. But the right

mindset is just as important in determining success. We're looking for people who areinnovative, can work in an agile way and keep pace with a rapidly changing world.

You are curious and purpose driven. We're looking for people who see opportunities

instead of challenges, who ask better questions to seek better answers that build a betterworking world.

You are inclusive. We're looking for people who seek out and embrace diverse

perspectives, who value differences, and team inclusively to build safety and trust.

Qualifications:

3-7 years of prior relavent work experience

A collaborative approach to work, and the motivation to develop your skills by takingownership of new challenges

Excellent presentation skills, and the ability to communicate complex technical concepts simply and effectively to all audiences

Strong leadership skills and a desire to build cutting-edge solutions

Ability to take initiative and drive execution with minimal supervision

Must have exposure to one or more of the following:

Data science and/or data engineering programming experience preferably in R, Python, or SAS

Strong skills in Mathematics (Statistics, Probability Theory) with hands-ondevelopment skills (Machine Learning/Deep Learning)

Big data skills such as Hadoop, Spark, Neo4j, or noSQL

Experience using business intelligence tools – ETL, SQL, data wrangling

Experience with data and systems architecture (APIs, messaging, etc)

Experience with building UIs to drive decisions – Tableau, Power BI, Spotfire

Experience with cloud platforms, solution architecture and data platform design patterns (AWS, Azure, Google Cloud, etc.)

Experience with master data management, data governance, and data quality

Knowledge of ERPs, Billing Systems, and CRMs

Understanding of modern data ingestion techniques (e.g ELT)

Able to articulate scalable data architecture concepts, document referencearchitectures, and speak to end-to-end solutions (both cloud and on-prem hosted)

Interest in data storytelling and how people make decisions with data

Ability to connect "big-picture" industry and market trends to client's business problem

A "can-do" attitude to learn new tools, technologies and business processes on the job to solve complex problems

Significant work experience within industry or consulting

Ability to use Microsoft Suite programs

A willingness and ability to travel up to 40-60% to client sites

TS/SCI FS Poly Clearance
What's in it for you
Accelerate your technical capabilities and transformative leadership skills with future-focusedcourses and development programs.

Broaden your horizons by working on highly integrated teams across the globe andcollaborate with people of diverse backgrounds — both professionally and culturally.

Bring out the best in yourself with continuous investment in your personal well-being andcareer development.

Develop your own personal purpose and help us create a positive ripple effect on our teams,our business, clients and society – building a better working world, together.

A competitive compensation package where you'll be rewarded based on your performanceand recognized for the value you bring to our business. In addition, our Total Rewardspackage includes medical and dental coverage, pension and 401(k) plans, and a wide rangeof paid time off options. Under our flexible vacation policy, you'll decide how much vacationtime you need based on your own personal circumstances. You'll also be granted time offfor designated EY Paid Holidays, Winter/Summer breaks, Personal/Family Care, and otherleaves of absence when needed to support your physical, financial, and emotional wellbeing.
What you can expect
Our approach to hiring utilizes several different formats throughout the course of therecruiting process.

In addition to speaking with our recruiters and client-serving professionals, we also leveragegame-based assessments to assess your non-technical skills and attributes in a quick andengaging experience. This includes your collaboration style and your abilities to work withinformation and the use of pre-recorded video interviews (PRVI). PRVI technology providesa great opportunity for you to share more about your qualifications and interests, as well asto ask more specifics about EY and the role for which you are interviewing. It also providesyou with the flexibility and convenience of completing at a time and place that works best foryour schedule.

Additional interviews may be in the form of a live interview, either via video or in-person.
What we offer
We offer a comprehensive compensation and benefits package where you'll be rewarded based on your performance and recognized for the value you bring to the business. The salary range for this job in most geographic locations in the US is $88,300 to $145,800. The salary range for New York City Metro Area, Washington State and California (excluding Sacramento) is $106,000 to $165,600. Individual salaries within those ranges are determined through a wide variety of factors including but not limited to education, experience, knowledge, skills and geography. In addition, our Total Rewards package includes medical and dental coverage, pension and 401(k) plans, and a wide range of paid time off options. Under our flexible vacation policy, you'll decide how much vacation time you need based on your own personal circumstances. You'll also be granted time off for designated EY Paid Holidays, Winter/Summer breaks, Personal/Family Care, and other leaves of absence when needed to support your physical, financial, and emotional well-being.
Continuous learning: You'll develop the mindset and skills to navigate whatever comes next.

Success as defined by you: We'll provide the tools and flexibility, so you can make a meaningful impact, your way.

Transformative leadership: We'll give you the insights, coaching and confidence to be the leader the world needs.

Diverse and inclusive culture: You'll be embraced for who you are and empowered to use your voice to help others find theirs.
If you can demonstrate that you meet the criteria above, please contact us as soon as possible.
The exceptional EY experience. It's yours to build.
EY | Building a better working world
EY exists to build a better working world, helping to create long-term value for clients, people and society and build trust in the capital markets.
Enabled by data and technology, diverse EY teams in over 150 countries provide trust through assurance and help clients grow, transform and operate.
Working across assurance, consulting, law, strategy, tax and transactions, EY teams ask better questions to find new answers for the complex issues facing our world today.
EY is an equal opportunity, affirmative action employer providing equal employment opportunities to applicants and employees without regard to race, color, religion, age, sex, sexual orientation, gender identity/expression, national origin, protected veteran status, disability status, or any other legally protected basis, including arrest and conviction records, in accordance with applicable law.
EY is committed to providing reasonable accommodation to individuals with disabilities. If you are a qualified individual with a disability and either need assistance applying online or need to request an accommodation during the interview process, please call 1-800-EY-HELP3, type Option 2 (HR-related inquiries) and then type Option 1 (HR Shared Services Center), which will route you to EY's Talent Shared Services Team or email SSC Customer Support at ssc.customersupport@ey.com .