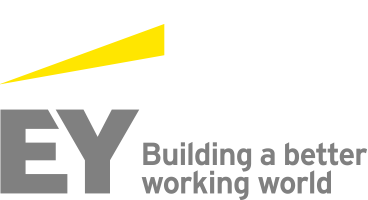 Job Information
EY

Associate, Financial Accounting Advisory Services (Financial Services Industry)

in

Melbourne

,

Australia
Associate, Financial Accounting Advisory Services (Financial Services Industry)
Assurance
Requisition # MEL002JK
Post Date Nov 05, 2020
The Covid-19 pandemic is creating seismic challenges around the world. Our purpose, to build a better working world, has never been more important. Life at EY has been transformed dramatically but our strong culture of flexible and remote working has helped EY people navigate new ways of working and remain connected with each other and our clients.
A better working world truly starts with the people at EY who are building it every day. Now more than ever we need talented people from diverse backgrounds to help our clients navigate the complexities of this Transformative Age: people with the passion, curiosity and drive to make things better.
The opportunity
We are looking for an Associate to join our Melbourne based Financial Accounting Advisory Services Team, specialising in the clients within the Financial Services Office (FSO) industry. This role is offered on a flexible full-time basis. We are seeking a driven and ambitious Associate to play a key role in developing client relationships, supporting highly skilled project teams and delivering a first-class customer experience on high-profile engagements.
The FSO team provides accounting, risk, treasury and other advisory services to audit and non-audit clients and supports other EY services lines in large multi-disciplinary projects. Services include:
Accounting - interpretation, application and technical guidanceon accounting standards.

Treasury – transformation, process improvement ("PI") and targetoperating model projects, system implementation, bank accounting restructuring,cash solutions, financial risk management and transaction support

Finance Technology – working with clients to implementworld-class technology solutions to improve the effectiveness and efficiency ofFinance and related functions

Assurance and diligence - various assurance and diligence-basedengagements undertaking deep-dives on specific aspects of organisations (e.g.credit and treasury)
Your key responsibilities
Support on various engagements working directly with a wide range of clients across several industries in the areas outlined above.
Execute projects end-to-end, including defining strategies,solving problems, mentoring junior team members and keeping engagement leadersup to date

Work effectively both autonomously and in teams

Understanding our clients' unique ambitions and needs andreferring them to colleagues in other teams and areas to broaden our businessrelationships where possible

Take ownership of, prepare and communicate high quality clientdeliverables

Ensure work is delivered in a timely fashion and in compliancewith EY policies
Skills and attributes for success
Relevant Bachelor degree and completed professionalqualifications relevant to Finance, Risk or Treasury (e.g. CA, CFA oracceptable international equivalent)

2 years post qualification experience

Good understanding of the Financial Services industry, ideallywithin Australia

Advanced business written and spoken English, including excellentcommunication and negotiation skills

Some capability in technical finance and risk relevant mattersand/or treasury (financial services related, or non-financial servicesrelated)

Open to travel for work purposes, flexible with work hours to accommodateproject deadlines
Ideally, you'll also have
Experience in Finance, Risk or Treasury environment

Knowledge of current market issues in Australia
What working at EY offers
We offer a competitive remuneration package where you'll be rewarded for your performance. In addition, our comprehensivepackage can be tailored to your individual needs, to give you the freedom to manage your role in a way that's right for you. This includes;
a variety of flexibleworking and leave arrangements

personalisedincluding coaching and support to help you build your career and access toformal learning so you can develop the skills you'll need to thrive in thefuture

arange of tools and benefits to guide and support your health and wellbeingthroughout your entire EY career
About EY
At EY, we hold a collective commitment to foster an environment where all differences are valued and respected, practices are equitable and everyone experiences a sense of belonging. Through our inclusive leadership behaviours, a variety of internal networks, flexible working and mentoring programs, you will have the support and flexibility to build an exceptional career.
EY is committed to making reasonable adjustments to provide a positive, barrier-free recruitment process for people with disability. If you require any adjustments to the recruitment process in order to equitably participate, we encourage you to advise us at the time of application viaor phone+61 3 8650 7788.
We understand the importance of social distancing at this time so our recruitment and onboarding process will be managed virtually so we can continue to prioritise the safety and wellbeing of EY people, clients, guests and the broader public.
Theexceptional EY experience. It's yours to build. ​
Apply now.
The preferred applicant will be subject to employment screening by EY or by their external third party provider. Regarding this role, the minimum salary is $61,500 including 9.5% superannuation.
© 2020 Ernst & Young Australia. All Rights Reserved. Liability limited by a scheme approved under Professional Standards Legislation.