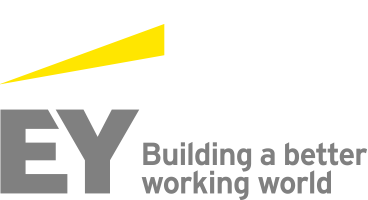 Job Information
EY

Digital Web Producer, Core Business Services, Brand, Marketing and Communications

in

Melbourne

,

Australia
Digital Web Producer, Core Business Services, Brand, Marketing and Communications
Core Business Services
Requisition # MEL002KQ
Post Date Jan 11, 2021
The Covid-19 pandemic is creating seismic challenges around the world. Our purpose, to build a better working world, has never been more important. Life at EY has been transformed dramatically but our strong culture of flexible and remote working has helped EY people navigate new ways of working and remain connected with each other and our clients.
A better working world truly starts with the people at EY who are building it every day. Now more than ever we need talented people from diverse backgrounds to help our clients navigate the complexities of this Transformative Age: people with the passion, curiosity and drive to make things better.
The opportunity
We are looking for a Digital Web Producer within our Brand, Marketing and Communications (BMC) team (location flexible across any of our EY Offices in Australia). The Digital Web Producer will work with cross-functional teams and client stakeholders to deliver a seamless online user experience. This individual must have a passion for analyzing and improving the website to maximise SEO.
The Digital Web Producer will report into the Marketing Technology Lead, to manage and execute web pages that support our B2B demand generation and other EY Oceania programs through the Adobe Experience Manager (AEM) platform. This individual must be able to deliver relevant content and experiences that not only drive people to the EY website but give them a compelling reason to stay.
The Digital Web Producer must be an excellent communicator, curious minded, able to coach/train the offshore junior web team to provide first-class client online experiences and increase leads.
Your key responsibilities
Responsible for maintaining and updating EYOceania's website with local marketing teams. Includes optimisation of webpages, SEO, landing pages, conversion strategies and technical requirements

Develop SEO improvements that will aid instrategic data driven decisions, including identifying and planning a keywordstrategy to help propel our content reach forward

Project manage the rollout of Adobe Target andperform A/B testing for sites to increase conversion rates and maximize userexperience using Adobe Target

Project manage websites, project scope,delivery timelines, risk assessment, quality control, and internal and clientcommunications

Responsible for informing and collaboratingwith the BMCLT on website taxonomy and placements. Plus, must work closely withmarketing leads on content and provide insights on User Experience (UX) bestpractices to ensure our clients have a seamless online experience

Make timely website updates, including but notlimited to, posting new thought leadership, articles and updating Partner biosetc.

Ability to manage relationships and workclosely with all internal and external stakeholders

Measure and interpret data to include customerprofiling and behaviour across customer journey mapping and web traffic data

Stay ahead of industry trends and developmentsby conducting research, engaging in training, building relationships withpartners and participating in industry learnings and webinars

Engage and collaborate with the global EY.comnetwork to implement new website improvements and advocate for changes thatwill improve the customer experience
Skills and attributes for success
The successful candidate must have technicaland operational experience with AEM and SEO with a proven track record withadvising internal colleagues and stakeholders on how to build successful webpages that drive seamless user experiences. We are looking for someone with 2-3years' experience in a digital web marketing role, either in-house or agencybackground, who has worked with corporate, financial or professional servicesorganisations.
Bachelor's degree in marketing, digitalmarketing or equivalent experience

2-3 years' experience with AEM contentmanagement system (AEM is preferred)

Solid technical skills and expertise with HTMLand CSS optimized for web and email deployment

Must be detail-oriented and have a keen eyefor detail and quality is essential

Process-driven, always looking for ways toimprove efficiency and effectiveness

Innovative and creative, with a logical andmethodical approach to problem solving

Comfortable working in a very fast-paced,complex, yet dynamic work environment

Able to multitask on a variety of differentprojects with strong project and time management skills, with high stakeholderaccountability and expectation management

Must be able to take direction from leadershipand provide strategic insight

Strong communication skills, both verbal andwritten and must be comfortable with presenting to virtual teams

Ability to work independently and proactivelyto deliver project deliverables according to deadlines
What working at EY offers
We offer a competitive remuneration package where you'll be rewarded for your performance. In addition, our comprehensivepackage can be tailored to your individual needs, to give you the freedom to manage your role in a way that's right for you. This includes;
a variety of flexible working and leave arrangements

personalisedincluding coaching and support to help you build your career and access to formal learning so you can develop the skills you'll need to thrive in the future

a range of tools and benefits to guide and support your health and wellbeing throughout your entire EY career
About EY
At EY, we hold a collective commitment to foster an environment where all differences are valued and respected, practices are equitable and everyone experiences a sense of belonging. Through our inclusive leadership behaviours, a variety of internal networks, flexible working and mentoring programs, you will have the support and flexibility to build an exceptional career.
or phone+61 3 8650 7788.
We understand the importance of social distancing at this time so our recruitment and onboarding process will be managed virtually so we can continue to prioritise the safety and wellbeing of EY people, clients, guests and the broader public.
The exceptional EY experience. It's yours to build. ​
Apply now.
The preferred applicant will be subject to employment screening by EY or by their external third party provider.
© 2021 Ernst & Young Australia. All Rights Reserved. Liability limited by a scheme approved under Professional Standards Legislation.
#LI-EYAustralia