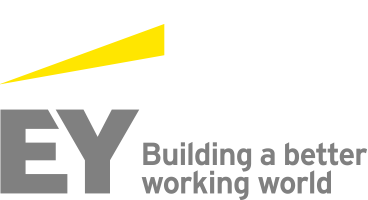 Job Information
EY

Tax Law Services - Senior

in

Mumbai

,

India
Tax Law Services - Senior
Tax
Requisition # MUM00BRQ
Post Date Dec 21, 2020
Job Purpose:
Regulatory Mapping attorneys, at a senior associate level, must possess a good understanding of financial market and concepts. These attorneys should be capable of conducting independent research to understand the business of financial firms and determine relevant compliance obligations. They should have a good understanding of financial terms and concepts. They must have the ability to accurately interpret financial statutes and regulations. These attorneys should be good with research and know where to find the most up-to-date regulatory and statutory developments. These attorneys should have exceptional analytical skills. They should be capable of participating in quality control process. They should identify and escalate all relevant issues as well as cascade down all relevant information. should have excellent oral and written communication skills.
Job Description :
Conducts training on compliance areas forsubordinates and guide them with subject matter requirements on live projectsand otherwise.

Co-operates with team members and acts as ateam player.

Supervises junior team members as a manager(goal centric career management and go to person for all issues)

Escalates project specific issues and otherrelevant issues, as appropriate, to the relevant stakeholders.

Applies themselves to understanding theunderlying issues of a project.

Take ownership and provide feedback to juniorsand assist in resolving conflict

Achieve on time delivery (OTD) on all clientdeliverables or anticipate and escalate possible delay in advance.

Thorough and meticulous with great attention todetails.

Taking ownership of processes and controls ofthe team, driving the development of methods to improve processes and/orcontrols to ensure that these are efficient, effective and relevant

Understands overall client requirements to helpdevelop project scope and drive internal discussions on resource requirementsand creation of project plan

Understands project metrics such asutilization, efficiency, gross margins etc.

Effective communication with internal andexternal stakeholders

Organized and efficient – handlesresponsibility assigned to them quickly and accurately.

Reports back to their seniors on the status ofassignments.

Effective on the floor in terms of sharinglearning/insights with peers/juniors/seniors.

Consistent presence and active participation atteam, department, and company meetings and participates in voluntaryprofessional development programs.

Accomplishes work with low to moderatesupervision.
Skills:
Fundamental understanding of financial conceptsand good hold on legal and compliance areas

Ability to drive team's interpretation andunderstanding of statutes in light of financial products and services

Excellent analytical and logical skills

Good project management and people managementexperience

Troubleshooting and issue resolution

Attention to details

Proficiency in MS Office, specially MS Excel

Working knowledge of legal databases

Effectively communicating results/findings ofwork in all mediums (verbal and written)
Scope
Impact is normally within the immediate project team.

Typically works on one or two projects at a time and as a member of the project team(s).

Possesses the ability to manage small teams (2-3 people).

Possesses the ability to share feedback and answer queries.

Team members/juniors/peers seek him out for guidance and direction; senior personnel trust him to convey messages or to report back on matters.
Behavioral Competencies :
Ability to create standard instructions regarding legal research and any other project scope and cascade uniformly across the team for standardized outcomes

Ability to advice and contribute towards creation of linear and efficient workflows based on project requirement

Leverage strong communication and relation building skills in frequent interaction with both internal and external stakeholders

Self-reliant and confident handling of project and team issues

Generally leaning towards issue resolution rather than issue escalation

Adaptive to team and fosters collaborative approach

Innovative approach to the project and team management, when required

Shows passion and desire to learn

Diligence and ability to multi-task

Must have an eye for details
Qualification:
Must have: Law degree

Desirable: LL.M.

Language capabilities – Professional proficiency in English
Experience:
3 – 5 years

Desirable: Experience in legal research/regulatory compliance related work.
Location:
Remuneration
Commensurate with industry standards
Who we are:
EY is a global leader in assurance, tax, transaction and advisory services. The insights and quality services we deliver help build trust and confidence in the capital markets and in economies the world over. We develop outstanding leaders who team to deliver on our promises to all our stakeholders. In so doing, we play a critical role in building a better working world for our people, for our clients and for our communities.
About EY Global Delivery Services (GDS):
Global Delivery Services (GDS) consists of various service delivery centers from which our Client Service and Enablement Services teams operate to deliver strategic support to our EY member firms. GDS spans all geographies, practices, services lines, sectors and competencies within EY to deliver deeply-integrated services that result in efficient and world-class solutions.
Today, the GDS team is 20,000 strong across five countries and plays an important role in EY's growth strategy by providing efficient and effective support to our service lines and enablement functions. GDS is a vibrant organization that is constantly growing and expanding its base, services and competencies.
With our clear vision for the future and commitment to developing outstanding leaders, EY is the place to grow your career. You will feel at home from the start, and will receive the training, support and guidance you need to do great work with exciting clients.
Along the way, you will meet people and gain important knowledge and insights that will stay with you throughout your career. In fact, whenever you join us — and however long you choose to stay — you will have valuable experiences that will last a lifetime.