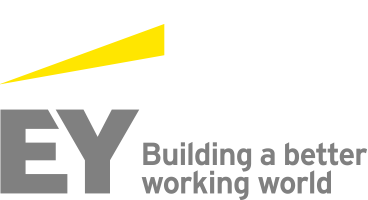 Job Information
EY

Security Operations Center Principal Architect

in

Muscat

,

Oman
Security Operations Center Principal Architect
Advisory
Requisition # MUS000L8
Post Date Jul 09, 2019
EY is seeking a Cybersecurity Security Operations Center (SOC) Architect who wants to join an elite team and have access to the latest global technologies. This position fulfils the most critical role of primarily deploying the customized big data open source SOC technologies (along with traditional commercial products at times) in the right location and configuration to identify the most sophisticated of Cyber-attacks with the executive EY SOC Committee and brining a vision to life. The SOC Architect will work closely with specialized and dedicated SOC deployment teams and be part of a global network of architects to drive innovation. In addition, to working closely with the SOC deployment team (Project Manager and Engineers), the SOC Architect will also develop a close working relationship with the SOC OT and IoT specialists, Threat Intelligence teams, and be the technology champion for the SOC Manager.
The SOC Architect is a critical client facing role that requires the instinctive ability to recognize gaps in customer capabilities and to translate them into business requirements and an execution strategy in a clear and concise manner. The Architect will be responsible for the development of the overall vision that underlies the customer-centric EY SOC services, and plays a primary role in the design and implementation of that end-to-end services. Architect will also play a key role in introduction of new services /solutions in EY SOC portfolio in terms of evaluation, integration and deployment.
Key Responsibilities:
§ Design CTM, LTM and PTM related to SOC services for the SOC clients
§ Lead deployments of SOC big data solutions to the client and required technical integration with their ecosystem.
§ Updating EY SOC design documentation
§ Lead the technical team to deliver successful SOC services at client location
§ Liaise with the client data security team in finalizing the SOC services and take them through implementation
§ Work with delivery team to ensure successful integration of the project into operations
§ Key presenter to clients during executive SOC tours, along with other key EY executives and SOC management
§ Proposing and leading improvements of EY SOC services in line with dynamic regional and global cyber risk profiles and the global network
§ Raise and resolve any architectural issues/risks that could have implications against the cyber security strategy of clients
§ Key advisor to the SOC manager and EY SOC steering committee of any SOC innovation and technology adoption, through to integration
§ Provide governance during EY SOC services deployment and test phases at clients site to ensure compliance with and appropriateness of the security architecture
To qualify, candidates must have:
A real passion for Cybersecurity and a focused state of mind to understand how technology can assist and support to actively hunt and protect from the cyber threats. We are looking for Cyber Security Operations Centre Professionals with capability and experience in the following areas:
§ Excellent team work capabilities, passion and drive to succeed and combat Cyber threats
§ Expert in network, big data platforms and open source big data applications for use in Cyber
§ Expert in behavioral analysis tools
§ Expert in systems integration
§ Thorough knowledge of how the systems support Security Monitoring for the Analysts
§ Expert in SOC solutions design and deployment
§ Knowledge of deployment and configuring SIEM technologies and platforms such as Splunk, Arcsight, QRadar or others
§ Knowledge of threat Intelligence / feeds platform integration in SOCs
§ Awareness and knowledge of Cyber Incident Response
§ Awareness and knowledge of dashboards, eGRC.
§ Awareness and knowledge of Cyber OT and IoT issues
§ Awareness and knowledge on Attack & Penetration Testing / Ethical Hacking
§ Awareness and knowledge on Application Security Risk Assessment
Qualifications & Experience :
§ Must have a Bachelor degree in either Computer, Information Systems or Engineering related field preferred
§ 5+ years of working experience in SOC/Enterprise Cybersecurity Architect role
§ Expert in big data applications and platforms
§ Strong open source technology experience.
§ Strong networking and application knowledge
§ Strong solution and systems architecture experience
§ Run technology roadmap (fits to service roadmap / portfolio)
§ Good knowledge of various security architecture methods such as Enterprise Architect Frameworks like TOGAF, SABSA, etc
§ Ability to explain business principles of secure system designs in terms of business risk
§ Network monitoring technology platforms such as Fidelis XPS, RSA or others
§ Knowledge of End point protection tools, techniques and platforms such as CarbonBlack, Symantec, McAfee or others
§ Internationally recognized technical certifications in relevant areas
§ Hands-on experience with TCP/IP, switching, routing, security concepts, WAN and LAN concepts, Routing Protocols, Firewall Security policies
§ Hands-on experience with industry leading network management platforms
§ Practical experience on customer service processes and solving issues
§ Experience in VPN technology, PKI, AAA, and IDS concepts