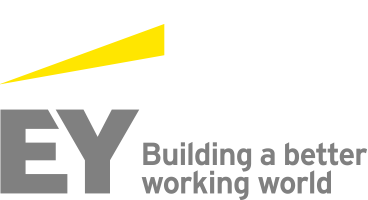 Job Information
EY
Dev Ops Engineer

in

Nashville

,

Tennessee
Dev Ops Engineer
Tax
Requisition # NAS000T0
Post Date Jun 11, 2019
As part of our Americas Tax Technology Group (ATTG) and Global Tax Platform (GTP) team you will be part of a client technology organization that develops and maintains innovative solutions for our client-serving Tax professionals. ATTG / GTP professionals will partner with our Tax professionals to develop supporting technology such as digital/mobile tools to improve internal operations, application of Robotics Process Automation (RPA) to collect financial data, development of advanced financial dashboards, visualization, analytics, and reports.This individual will work closely with EY's Global Infrastructure team to ensure the successful completion of projects. Primary responsibilities include:
Deliver Microsoft Azure Cloud-based infrastructure solutions in support of EY internal and client-facing technology initiatives. This includes the build-out and provisioning of DEV, QA, UAT and PRD environments as well as POC/Sandbox and Demo environments if needed.
Job Summary:
Become well-versed in and be able to support multiple provisioning models including IT-Delivered and Self-Provisioning.

Serve as a single point of contact for all Cloud/infrastructure-related questions and issues.

Support multiple deployment models including manual, scripted, DevOps, CI/CD/IaaC methodologies.

Participate in the design of Cloud-based infrastructure solutions working alongside Cloud Architects and service domains (e.g., Web, Database, Storage, Networking, IAM) to ensure that initial and anticipated future business requirements are represented.

Work with the PMO and Project Manager to define project scope, duration, resource requirements, and costs.

Create a cross-functional infrastructure project plan that encompasses all of the tasks required to build-out/deliver the infrastructure. This includes dependencies and parallel tasks.

Ensure that the technical artifacts required to implement infrastructure solutions are developed, reviewed and approved.

Work with Information Security (InfoSec) ensuring that the proposed infrastructure solution complies with EY's Cloud Security Guidelines and that all Azure Services utilized adhere to the Minimum Security Baseline (MSB) established for each service.

Where no MSB exists for a particular Azure Service, work with InfoSec to establish guidelines for implementation.

Ensure that all of the different service domains (e.g., Web, Database, Storage, Networking, IAM) are delivering their piece. Serve as a proxy between the different service domains and the client when questions or issues surface.

Initiate ServiceNow requests to the appropriate service domains and technical teams to implement all aspects of the infrastructure build-out/delivery.

Project manage the build-out/delivery, which includes regular follow-up to make sure tasks are implemented per the agreed schedule and work with the team if issues are identified to get them resolved.

Where possible, validate that the infrastructure solution matches the approved design.

Handover the infrastructure solution to the client for deployment of the application and testing.

Manage all post-handover configuration activities (e.g., account/user management, application registration, certificates, etc.).

Support clients through testing, and where issues are thought to require infrastructure adjustments work with the project team to make the required changes.

Status reporting throughout the project with appropriate Stakeholders, including meetings as needed to provide a forum for issue/risk identification and remediation, and to progress decisions needed throughout the engagement.

Set, manage and communicate delivery expectations throughout the project.
Required skills and experience:
Bachelor's Degree (Computer Science or Engineering preferred) or equivalent work experience.

Infrastructure experience and knowledge including a basic understanding of Microsoft Azure Cloud infrastructure/services and delivery models, storage concepts, networking basics, etc.

Minimum 8-years work experience with at least 4 years of specialized technology project management.

Experience managing resources in a fast moving environment and on projects with evolving requirements and accelerated timelines.

Strong project management skills (organization and time).

Ability to apply standardized project control mechanisms (e.g., planning, progress tracking, estimating and budgeting, resource planning and allocation, issue and risk management, process improvement).

Excellent verbal and written communication skills.

Self-learner/self-starter who can be immediately effective with ambiguity or a lack of direction.

Must be willing to communicate for the good of the project – someone who is not afraid to express an opinion.

Experience with ITIL or ITSM a plus.

Tax industry experience is a plus.

Microsoft Azure certifications a strong plus.

Team player who values honesty and transparence, credits others and is willing to share success.
EY provides equal employment opportunities to applicants and employees without regard to race, color, religion, sex, sexual orientation, gender identity, national origin, protected veteran status, or disability status.