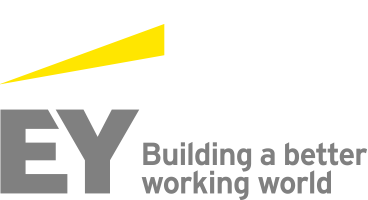 EY

Service Integration Architect

in

Nashville

,

Tennessee
Service Integration Architect
Tax
Requisition # UNI00BSZ
Post Date Feb 07, 2019
.
Job Summary:
The Global Tax Platform (GTP) team is looking for an Integration Architect to design the integration standards, patterns, tools, and techniques within the platform and between the platform and consuming systems/applications.
The GTP Integration Architecture will report to the Lead Platform Architect and be a member of the Platform Architecture Team. The ideal candidate will be a "hands-on" architect, with practical experience with cloud-based integration platforms/technologies, guiding development teams on effective integration, and communicating architectural vision and roadmap. The Integration Architect is responsible for the creation of key deliverables describing the current and future state of the GTP, including technologies, data representations, integration trade-off patterns, and adoption practices/techniques. The role requires experience with cloud-based technologies (in particular, Azure), ability to analyze complex technology integration issues, develop artifacts and communicate with various management and technical stakeholders, and drive awareness and organizational adoption/change.
The Platform Architecture Team is a collegial team of experts in various domains spanning security, service specification and development, business architecture, and technology integration. As a member of the Platform Architecture Team, the Integration Architect will work in a collaborative and supportive group, be responsible for key decisions and deliverables within the integration domain, and oversee the effective solutioning of the platform with our internal and external development partners.
Essential Functions of the Job:
Own and drive the vision for business functionality delivery through the integration of services rather than monolithic applications, and the capabilities within the GTP to provide an effective Tax Domain Integration at a Global Scale.

Act as voice of authority for the integration domain, and the promotion of systems and application practices to allow for more effective integration.

Be an active participant in a team of senior and highly experienced technologists.

Pursues and builds relationships across business and IT teams to better understand the utilization and prioritization of GTP capabilities.

Develop various formal and informal artifacts to communicate the vision, roadmap, architectural decisions, patterns, etc..
Knowledge and Skills Requirements:
Exceptional ability to analyze complex integration technologies and scenarios and derive solutions.

Excellent strategic skills to develop long-term visions and the ability to translate them into actionable roadmaps that are broadly accepted.

Excellent ability to understand detailed impact while keeping the eye on the big picture.

Excellent ability to abstract real world scenarios into easy to understand models.

Excellent ability to recognize different options and to propose a value add solution.

Excellent ability to balance what is "right" with what is "realistic" .

Excellent ability to stay focused on identified priorities.

Excellent ability to make recommendations in situations of ambiguity and the absence of complete facts.

Effectively coordinates work with peers and ensures successful delivery.

Works independently under minimal guidance with regular alignment with Lead Platform Architect.

Act as the voice of authority for topics within remit of own area of specialization.

Provides mentoring to grow the level of knowledge within the organization through colleague relationships.

Effective written and oral communications.
Experience:
General
Minimum of 10 years hands-on experience in design and developing platform-level solutions.

Minimum of 5 years of working in multi-cultural, multi-disciplined, globally dispersed team.

Minimum of 3 years experience with MS/Azure technology stack.

Preferred experience building and delivering SaaS technology.
Domain specific
Defining the patterns and practices for REST-based services.

Working with dev teams to ensure that REST APIs are meeting standards and design expectations.

Working with DB modeling teams and application teams for design/build services/microservices that deliver the REST APIs and separate out cross cutting concerns such as BPM, logging, ID management, etc.

Working with Systems teams on the challenges and opportunities of high-decoupled, service-oriented systems, including eventual consistency, compensating transactions, event/pub/sub models, resiliency, operational support, etc.

Working with Security teams on API-level authorization federation (OpenID/OAuth).

Familiarity with Azure PaaS services.

Familiarity with DevOps and Infrastructure as Code (IaC).
Education:
A degree in Computer Science, Engineering, or equivalent work experience
Other Requirements:
Occasional travel to support in-person team working sessions.
Ernst & Young LLP, an equal employment opportunity employer (Females/Minorities/Protected Veterans/Disabled), values the diversity of our workforce and the knowledge of our people.