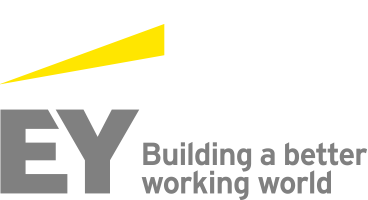 Job Information
EY

Senior Consultant - Business Consulting PI - GOV - Transformation Execution - New Delhi

in

New Delhi

,

India
Senior Consultant - Business Consulting PI - GOV - Transformation Execution - New Delhi
Consulting
Requisition # NEW00RT0
Post Date Dec 21, 2020
About EY
As a global leader in assurance, tax, transaction and advisory services, we're using the finance products, expertise and systems we've developed to build a better working world. That starts with a culture that believes in giving you the training, opportunities and creative freedom to make things better. Whenever you join, however long you stay, the exceptional EY experience lasts a lifetime. And with a commitment to hiring and developing the most passionate people, we'll make our ambition to be the best employer by 2020 a reality.
Senior Consultant - KVIC
I
The opportunity
EY is considering applications to build the team's capacity at Senior Consultant level. The Senior Consultant's specific role will vary depending on the project and the sector. Currently, we are looking to fill a vacancy in Government and Public Sector advisory for a specific project in retail sector for a Government client. The current position is initially for a period of 1 year and is extendable to 2-3 years based on performance.
Your key responsibilities
• Engagement Delivery: Independently leading tracks and manage client facing junior team members in designing, developing and implementing solutions/ engagement delivery by executing the tasks that are part of overall assignment; lead modules of the engagement in small parts; interact with and present ideas / new perspectives to senior client personnel. Scope of work would include, but not limited to:
 Project Delivery
 Manage engagement risk,
 project planning and budgeting,
 define deliverable content, and
 Developing Thought Leaderships: Develop methodologies, develop viewpoint on key issues/ sectors/ projects, research or white papers and support development of marketing collaterals, public speaking and publication in industry periodicals.
 Contribution to People Development: Perform role of coach, provide input and guidance to team members and actively contribute to firm's staffing process.
• Business Development: Developing high quality concept notes, proposals and responses to RFPs for Government and funded projects. Develop and maintain contact with top decision makers at key clients, organize and lead pursuit teams, participate and lead aspects of the proposal development process.
• Person will be responsible to thoroughly understand and communicate stakeholder requirements to appropriate team members, and manage all requirements accordingly to realize each for the stakeholder.
 Establish clear ownership for project tasks, ensure that team members have the tools needed, and provide timely feedback.
 Coordinate and facilitate delivery of project objectives.
 Track progress and review project tasks to make certain deadlines are met appropriately.
 Assess project issues and identify solutions to meet productivity, quality and customer goals.
 Proactively communicate project status, issues & risks to management.
 Conduct regular status meetings with all stakeholders, keeping the stakeholder's needs and requirements continuously in view.
• Person will also have additional responsibilities as part of EY's people agenda
• Person will be responsible for own self development;
• Person will contribute to performance feedback for all levels of staff;
• Person will contribute to people initiatives including recruiting, retaining and training Performance Improvement professionals;
• Person will maintain an educational program to continually develop personal skills;
• Person will understand, follow and communicate workplace policies and procedures to all levels of staff.
Skills and attributes for success
Person should have solid project management skills and be able to work consultatively on an operational level. Person must be self-motivated, enthusiastic and show leadership skills
• Project Management - Develops project plans; Coordinates projects; Communicates changes and progress; Completes projects on time and budget; Manages self and project team activities.
• Delegation - Delegates work assignments; Matches the responsibility to the person; Gives authority to work independently; Sets expectations and monitors delegated activities; Provides recognition for results.
• Teamwork - Balances team and individual responsibilities; Exhibits objectivity and openness to others' views; Gives and welcomes feedback; Contributes to building a positive team spirit; Puts success of team above own interests; Able to build morale and group commitments to goals and objectives; Supports everyone's efforts to succeed.
• Change Management - Develops workable implementation plans; Communicates changes effectively; Builds commitment and overcomes resistance; Prepares and supports those affected by change; Monitors transition and evaluates results.
• Leadership - Exhibits confidence in self and others; Inspires and motivates others to perform well; effectively influences actions and opinions of others; Accepts feedback from others; Gives appropriate recognition to others.
• Customer Service - Manages difficult or emotional customer situations; Responds promptly to customer needs; Solicits customer feedback to improve service; Responds to requests for service and assistance; Meets commitments.
• Analytical - Synthesizes complex or diverse information; Collects and researches data; Uses intuition and experience to complement data; Designs work flows and procedures.
• Problem Solving - Identifies and resolves problems in a timely manner; Gathers and analyses information skillfully; Develops alternative solutions; Works well in group problem solving situations; Uses reason even when dealing with emotional topics.
• Quality - Demonstrates accuracy and thoroughness; Looks for ways to improve and promote quality; Applies feedback to improve performance; Monitors own work to ensure quality.
• Adaptability - Adapts to changes in the work environment; Manages competing demands; Changes approach or method to best fit the situation; Able to deal with frequent change, delays, or unexpected events.
• Initiative - Volunteers readily; Undertakes self-development activities; Seeks increased responsibilities; Takes independent actions and calculated risks; Looks for and takes advantage of opportunities; Asks for and offers help when needed.
• Judgment - Displays willingness to make decisions; Exhibits sound and accurate judgment; Supports and explains reasoning for decisions; Includes appropriate people in decision-making process; Makes timely decisions
• Planning/Organizing - Prioritizes and plans work activities; Uses time efficiently; Plans for additional resources; Sets goals and objectives; Organizes or schedules other people and their tasks; Develops realistic action plans.
• Dependability - Follows instructions, responds to management direction; Takes responsibility for own actions; Keeps commitments; Commits to long hours of work when necessary to reach goals; Completes tasks on time or notifies appropriate person with an alternate plan.
Communication Skills
As a respected professional person will communicate effectively with EY engagement partners and managers and work to build, manage and motivate high-performing teams, and help key staff to build sustainable competencies
• Verbal / Nonverbal – Convey easily and quickly any message; Speaks clearly and persuasively in positive or negative situations; listens attentively and seeks clarification; Responds well to questions; Maintain professional nonverbal communication analogous to situation
• Written - Writes clearly and informatively with a high level of sophistication; Varies writing style to meet needs; Presents numerical data effectively; Able to read and interpret complex written information.
• Presentation - Presents clearly and informatively, easily maintaining audience attention and responding to audience needs; Able to facilitate discussion, progress effectively, and manage audience as needed.
• IT Tools - Proficiency in MS Office Products is required.
To qualify for the role you must have
• The candidate should have earned an MBA or an advanced post graduate degree in marketing from a reputed Indian or International university
• 10+Years of experience in Project Management and delivery. Out of this at-least 3 years should be supervisory role. Work experience with leading retail companies or Government of India projects will be added advantage.
• Drawing on existing skills and experience to date person will work as part of a fast growing practice to deliver complex assignments. This could include marketing, ecommerce, retail strategy, process mapping, PMO, Sourcing, Detail Project Reports and general Project execution deliverables;
Ideally you'll also have
• Strong communication, facilitation, relationship-building, presentation and negotiation skills.
• Be highly flexible, adaptable, and creative.
• Comfortable interacting with senior executives (within the firm and at the client)
• Strong leadership skills and supervisory responsibility.
What we look for
People with the ability to work in a collaborative way to provide services across multiple client departments while adhering to commercial and legal requirements. You will need a practical approach to solving issues and complex problems with the ability to deliver insightful and practical solutions.
What working at EY offers
EY is committed to being an inclusive employer and we are happy to consider flexible working arrangements. We strive to achieve the right balance for our people, enabling us to deliver excellent client service whilst allowing you to build your career without sacrificing your personal priorities. While our client-facing professionals can be required to travel regularly, and at times be based at client sites, our flexible working arrangements can help you to achieve a lifestyle balance.