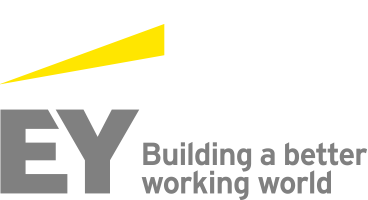 Job Information
EY

Account Support Senior Associate (New York/New Jersey area)

in

New York

,

New York
Account Support Senior Associate (New York/New Jersey area)
Core Business Services
Requisition # NEW00RD2
Post Date Oct 26, 2020
Join our Core Business Services (CBS) team and you will help support the important business enablement functions that keep our organization running strong. As a CBS professional, you will work across teams to provide the knowledge, resources and tools that help EY deliver exceptional quality service to our clients, win in the marketplace and support EY's growth and profitability. Major teams within CBS include Finance, Information Technology, Human Resources, Enterprise Support Services, Brand Marketing and Communications, Business Development, Knowledge and Risk Management.
Join our Enterprise Support Services (ESS) team and you will provide comprehensive, quality administrative and support services for all of our EY member firms. Our ESS professionals span a wide range of vital roles, from administrative support to facilities management, creative design, tax return processing, file management and emergency preparedness.
With so many offerings, you have the opportunity to develop your career through a broad scope of engagements, mentoring and formal learning. That's how we develop outstanding leaders who team to deliver on our promises to all of our stakeholders, and in so doing, play a critical role in building a better working world for our people, for our clients and for our communities. Sound interesting? Well this is just the beginning. Because whenever you join, however long you stay, the exceptional EY experience lasts a lifetime.
Job Summary:
The Account Support Associate (ASA) position specializes in "end-to-end" project management services offered at various levels within the firm's client service space, to benefit the account and engagement teams, as well as its business process operations at the market segment, region, and America's leadership levels. By doing so, the ASA practice enables leverage to improve financial and delivery performance of the firm and provides the following three pillars of impact: (1) value added to client service professionals through increased pipeline in sales, (2) increased margin through cost benefit, and (3) reduced risk through enhanced quality and efficiency.
The Senior ASA functions as an essential and integral member of any of the teams mentioned above and operates with strong professional maturity and executive presence. The essential functions of a Senior ASA are highly complex in nature resulting from alignment to large G360 accounts, portfolio of multiple accounts in varying sizes, or working alongside service-line or region leadership. Specific activities may vary based on the needs of the engagement, account, or service-line / region.
Key Responsibilities:
Add value and improve margin through: Reduction of time that firm executives (Manager through Eng. Partner) spend on coordination and project management activities, by transferring non-technical tasks and enabling client service professionals to reinvest time in technical service deliveries, pipeline / sales growth, and other client-related activities ; Strong non-technical service line knowledge, such as "end-to-end" business processes and methodologies, compliance requirements, and general terminologies, for effective project management ;Active participation and contributions to executive meetings, from building agenda to action items/milestones management and Increased cost efficiencies for the account teams resulting from skillful facilitation and enablement of offshore (GDS) resources.

Improve quality through: Operating as a single point of contact for day-to-day coordination of client service professionals (primary and international teams) and deliverables, CBS resources (FMA, BD, EM, GDS, etc.), and key stakeholders that may include external client contacts; Streamlining all communications and team processes for increased efficiencies; Functioning as a subject matter resource for firm tools, including MMT, Mercury, PACE, RPA, GIS System, Canvas, Atlas, ISP, Global Analytics, SharePoint; Maintaining process documentations for enhanced knowledge sharing and business continuity and Exploring, identifying, and applying best practices for optimal team workflows and day-to-day operations

Mitigate risks through: Serving as a dedicated team resource to perform due diligence work (i.e., independence, pre-approvals, and pipeline management) and ensure adherence to regulatory and compliance requirements; and providing in-depth analysis on engagement economics and other financial analytics (e.g., budget vs. actuals, billings, leverage, and fees)

Contribute to the ASA practice development through: Active participation and involvement in the onboarding, training, and continued coaching of new and existing members
To qualify, candidates must have:
Ability to effectively manage stakeholder expectations, concurrent projects, and prioritize multiple tasks and competing deadlines

A strong executive presence with listening, influencing, and excellent interpersonal skills, and an ability to proactively manage upwards

Excellent presentation skills with ability to summarize essential information for executives

Strong organization, analytical/math, attention to detail, prioritization, project management and client service skills

Effective delegation and time management skills, including ability to supervise offshore (GDS) resources

Solution oriented; address all relevant information/data and develop practical solutions

Strong critical thinking skills with creative and curious approach to tackle complex challenges, leveraging internal tools and resources to achieve favorable results

Strong knowledge of service line and engagement, and of the firm's structure, key personnel and organizational policies/procedures

Perform high-quality work and apply diligence in follow up

Effectively summarize and conclude on work, applying appropriate documentation standards

Protect confidential and proprietary information

Master use of intermediate functions of firm standard and service line-specific software applications and databases, e.g., MS Excel, MS PowerPoint, and other firm tools including MMT, Mercury, PACE, RPA, GIS System, Canvas, ISP, Global Analytics, SharePoint, etc.

Often work at client location; may require travel

Bachelor's degree or equivalent work experience

Prior project management experience

Preferred experience in a professional services environment

Approximately 5-7 years in a related field
EY provides equal employment opportunities to applicants and employees without regard to race, color, religion, age, sex, sexual orientation, gender identity/expression, national origin, protected veteran status, disability status, or any other legally protected basis, in accordance with applicable law.