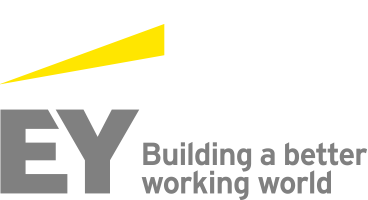 Job Information
EY

Business Analyst, Transaction Advisory Services (OTS - IT) (Sr. Mgr) (Multiple Positions)

in

New York

,

New York
Business Analyst, Transaction Advisory Services (Operational Transaction Services - IT) (Senior Manager) (Multiple Positions), Ernst & Young U.S. LLP, New York, NY.
Serve as an Operational Transaction Services professional to prepare and execute integration, divestiture and/or carve out plans to maximize synergies and financial benefits from transactions. Understand the factors that drive successful mergers and acquisitions, and apply knowledge of the organizations involved in a deal to drive operational value. Lead client engagement teams executing Operational Transaction Services which support key decision makers in developing and executing their transaction strategy to secure deal value. Advise on all phases and aspects of methodology across integrations, divestitures, carve-outs and other types of transaction engagements. Provide support and advise on transactions in a particular industry (e.g. manufacturing, life sciences, consumer product goods, industrial products, technology, retail, etc.) or in the Information Technology functional area. Oversee the identification of integration/divestitute risks and issues and recommend resolutions.
Lead and direct teams of professionals with diverse skills and backgrounds by providing constructive on-the-job feedback/coaching to team members. Develop and maintain long-term client relationships and networks. Manage risk in the delivery of quality client services. Generate and manage new business opportunities.
Full time employment, Monday – Friday, 40 hours per week, 8:30 am – 5:30 pm.
MINIMUM REQUIREMENTS:
Bachelor's degree in business, accounting, finance, engineering, computer science or related field plus 8 years of experience (of which 5 years are post-bachelor's, progressive related work experience); OR Master's degree in business, accounting, finance, engineering, computer science or related field plus 7 years of related work experience.
Must have 6 years of experience in making detailed assessments of technology, finance, operations or supply chain infrastructure, of which 4 years should be for the integration or separation of client operations.
Must have 4 years of mergers and acquisitions experience in a consulting environment.
Must have 4 years of experience in business integrations, divestitures, or carve-outs including experience with quantitative and qualitative analysis.
Must have 4 years of experience with:
IT pre-deal due-diligence and post deal engagements for Private Equity and corporate clients; both buy-side and sell-side IT pre-deal due-diligence;

IT synergy analysis and IT cost estimates for mergers and acquisitions and ability to synthesize approaches to complex integrations;

IT stand-alone and carve-out analysis for divestitures; AND

IT integrations and IT Transaction Service Agreements (TSA) for mergers and acquisitions.
Must have 2 years of experience managing engagements and engagement related budgets; and, leading teams, including projects and engagement leadership, goal setting, and performance reviews.
Willingness and ability to travel up to 80%, may be national or international.
Employer will accept any suitable combination of education, training or experience.
TO APPLY: Please apply on-line at ey.com/en_us/careers, and click on "Find jobs" ( Job Numb er – 371502 ).
EY provides equal employment opportunities to applicants and employees without regard to race, color, religion, age, sex, sexual orientation, gender identity/expression, national origin, protected veteran status, disability status, or any other legally protected basis, in accordance with applicable law.
This particular position at Ernst & Young in the United States requires the qualified candidate to be a "United States worker" as defined by the U.S. Department of Labor regulations at 20 CFR 656.3. You can review this definition at https://www.gpo.gov/fdsys/pkg/CFR-2011-title20-vol3/pdf/CFR-2011-title20-vol3-sec656-3.pdf at the bottom of page 750. Please feel free to apply to other positions that do not require you to be a "U.S. worker".